NMBS
NMBS has relocated within Ghent from a traditional office setting to a new floor that offers plenty of space for activity-based working. The new layout supports this and also provides a pleasant, warm atmosphere, which is another important point for NMBS.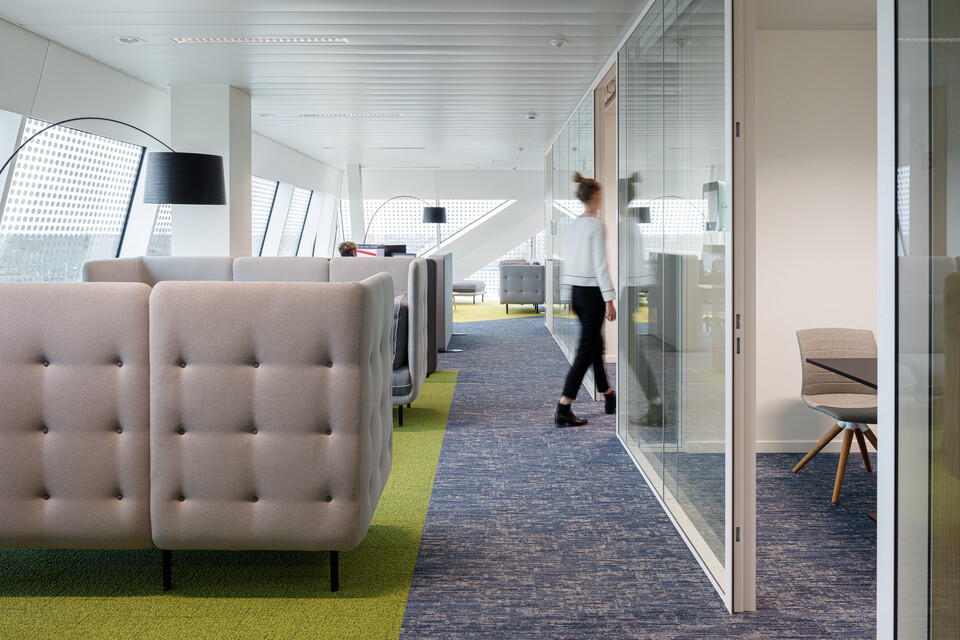 New work concept
In the new location in the Diamon building, NMBS wanted to introduce a new way of working in the new location in order to boost productivity. Around 120 employees moved from a traditional office to a more open-plan work environment. An environment that invites people to meet each other, talk to each other and work together. NMBS joined forces with the building owner and Ahrend was appointed as supplier and furnishing advisor.
Focus on health and acoustics
The new work environment supports a range of activities: as well as duo-workstations there are also meeting and concentration spaces, a brainstorming space and canteen. Healthy working was a particular focus: NMBS opted for sit/stand desks from the Ahrend Balance range. User-friendly, ergonomic desks which enable varied working. An optimum acoustic climate was also an important consideration, particularly for the call centre. We used the Ahrend S50 front panels for this.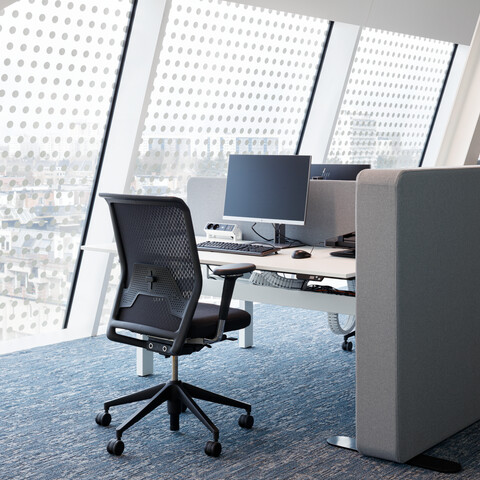 Warm, restful ambiance
While visiting the Ahrend Inspiration Centre, NMBS particularly liked the Embrace Collection: a collection of timeless lounge sofas that envelop the user in a playful manner. A quiet spot to meet, make a call or relax. The look is a perfect match for the warm, homely ambiance that is needed. Other solutions that were implemented included comfortable chairs from the Well Collection, Hay coffee tables and Lapalma design barstools. We used natural tones to create a restful ambiance.
'An optimum acoustic climate was an important consideration, particularly for the call center.'
You may also like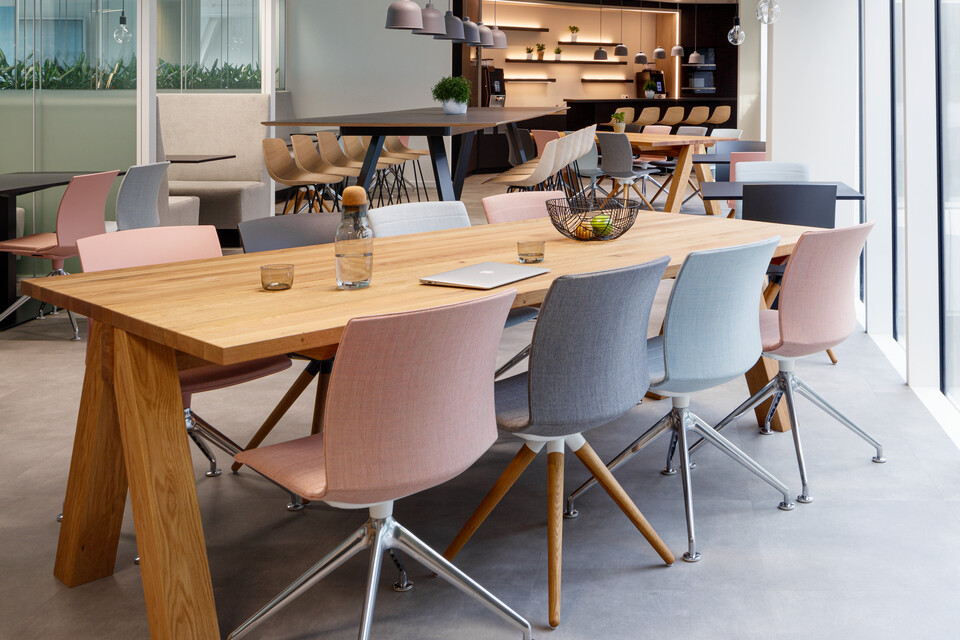 We would love to hear from you!
Would you like a healthy and flexible environment to work in?
Get in touch