Circular Hub
At Ahrend you can find a wide range of refurbished furniture. We revitalize used office furniture into future-proof solutions with emotional value 'new'.
A new life
In our Circular Hub in the Netherlands, we have brought together all our circular expertise and production facilities on no less than 12,000 m². Here we give a second life to used furniture: office furniture that Ahrend has purchased or got back from clients. This way, we extend the lifespan of furniture and contribute to the circular economy.
View our Revived Collection
The way we work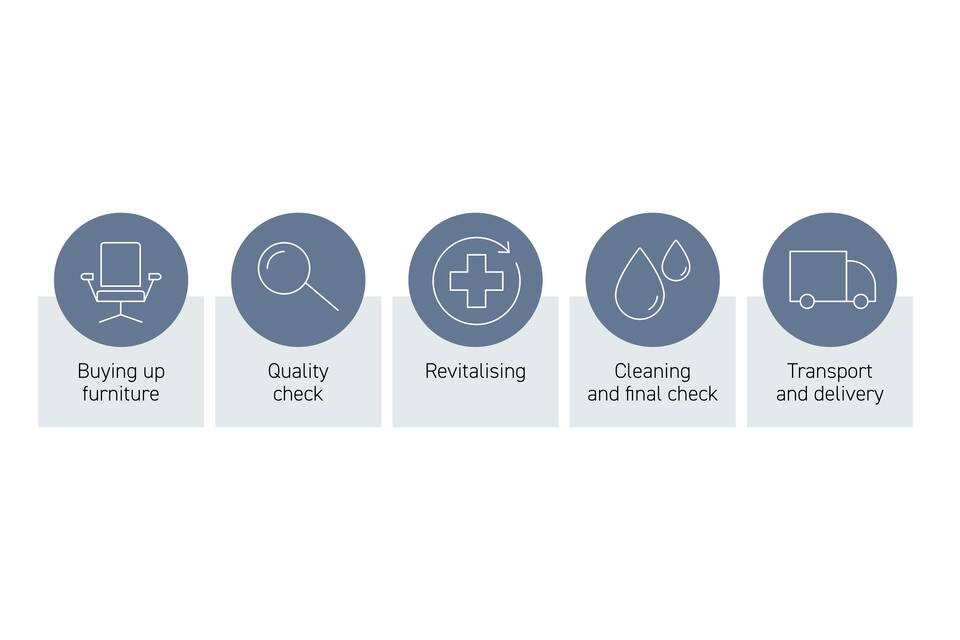 Buying used furniture
We start by buying up used furniture in lots. Our furniture makers specialise in assessing not only our own Ahrend and Gispen brands but also other premium brands. You can always rely on a fair and transparent valuation based on the actual residual value of the product. So you know for sure that everyone is getting the same fair price.
Quality inspection
Next, we inspect each item of furniture for functionality, technical components (electronics) and signs of use, such as scratches or worn upholstery. If the product requires attention on any of the above points, it is sent to the revitalisation workshop. Here, our technicians may fit an office chair with new castors, reupholster a seat or replace the electric sit-stand system on a desk, for example.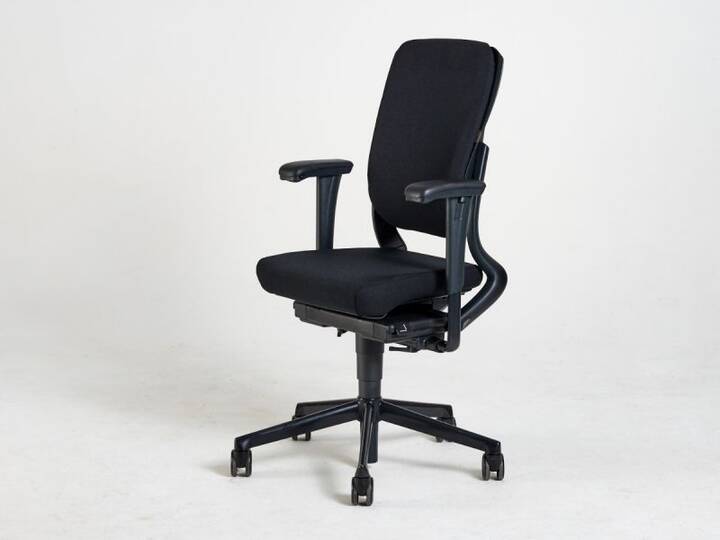 In the picture
Is the product ready for use? Then we take a photograph of it in our own studio. We do not edit these photos, so any signs of use will remain visible in the photo. This helps to avoid unpleasant surprises later.
Ready for a second life
Once the furniture has been sold, it can be shipped to the customer. Before it is loaded, we give it a thorough clean and run some final checks. In order to prevent damage during transport, we work with our own couriers or specialist furniture transporters. They deliver the products ready for use. This entails placing the furniture in the desired location and immediately taking away all packaging material.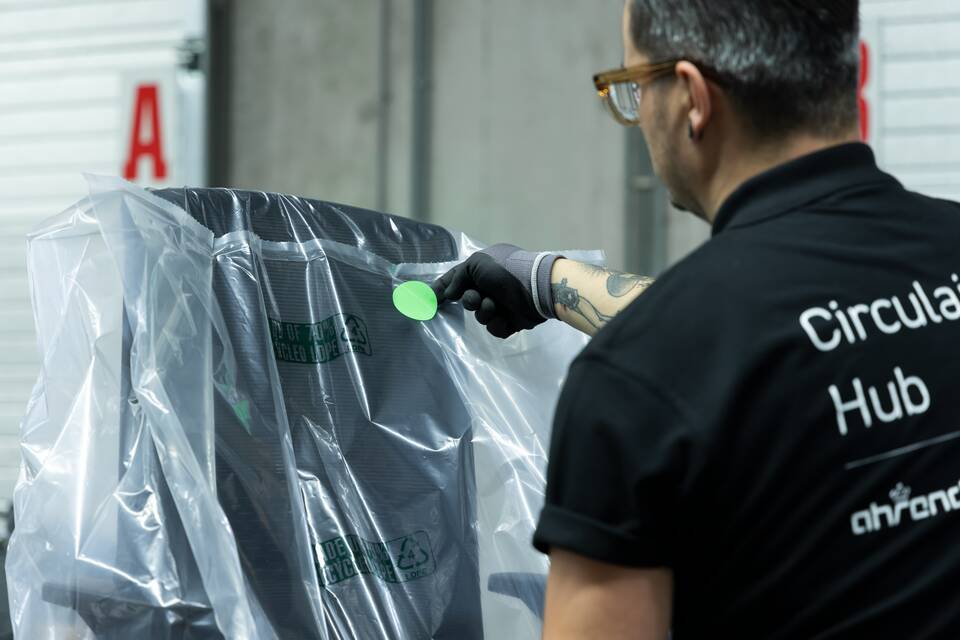 40% - 90%
lower CO2-emissions in comparison with new sustainable furniture
4.000
products are revitalised by us every month
12,000 m2
storage space for revived furniture
Unilever's experience
Our circular specialists ensure that these products can enjoy another long life in a different location. A good example is the Unilever Food Innovation Centre. No less than 95% of the furniture consists of reused products from other Unilever offices.
Read more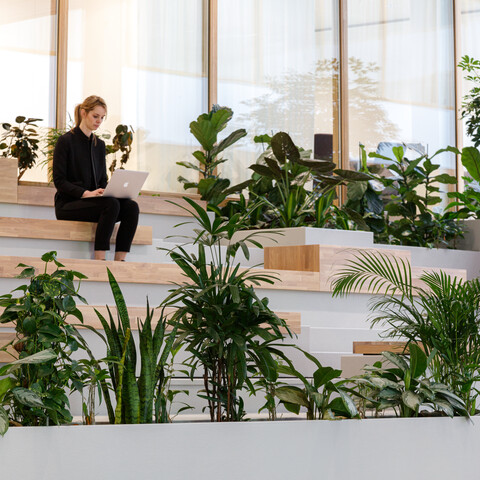 Would you like to know more about our circular services?
We are happy to help you.
Get in touch