Ahrend Design Studio
A happy, healthy and productive working experience for employees. That is our mission. The Ahrend Design Studio plays a major role in this. This specialised interior design agency helps organisations to create a vitalising office environment, from the first question to the last details in styling.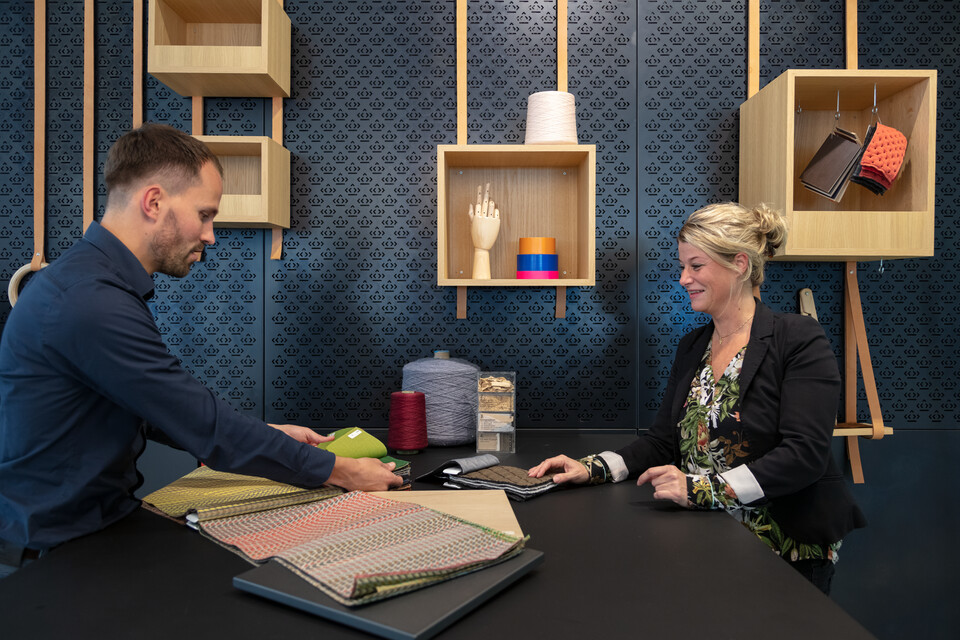 Research and advice
Each interior design starts with the request from our client(s). During the initial requirements meeting, we research the purpose of a project, design or organisational change, and we establish what the soul of the organisation is and which norms and values are important. Together with our customers, we lay the foundation for the new working environment. We organise workshops, surveys, interviews, and, if necessary, we research the occupancy rate to get the required information.
Design
We process all this information and draft a report. Then we start the interior design process in the following phases: Sketch design, preliminary design and a final design. We work together with our customers towards a new environment for the organisation in a 3 step process, which includes all aspects. It starts with a mood board and a layout sketch, and ends with a complete design book containing the finishings of walls, floors, furniture, any special work and lighting.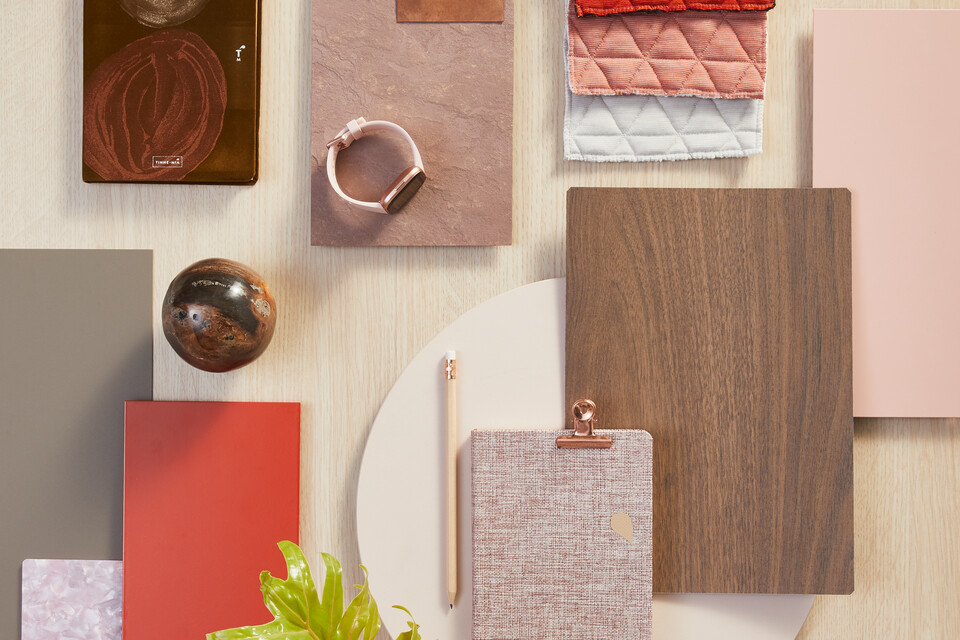 Execution
Following the approval of the final design, we proceed to the realisation phase. We look after correct design execution, monitor the concept, take care of the details during construction meetings, and when it comes to styling, we dot the i's and cross the t's.
'By making the right choices in design, product, functionalities and materials, we ensure that your working environment is a reflection of your organisation′s identity.'
5 step approach
We complete your new office environment in 5 steps:  
Research | Requirements meeting, action plan, working environment concept
Sketch Design | Design concept, spatial layout and look & & feel
Preliminary Design | detailed layout, 3D design sketches, proposal colour and material proposal
Final Design | 3D impressions, product proposal, custom design
Execution | Concept monitoring, detailing, styling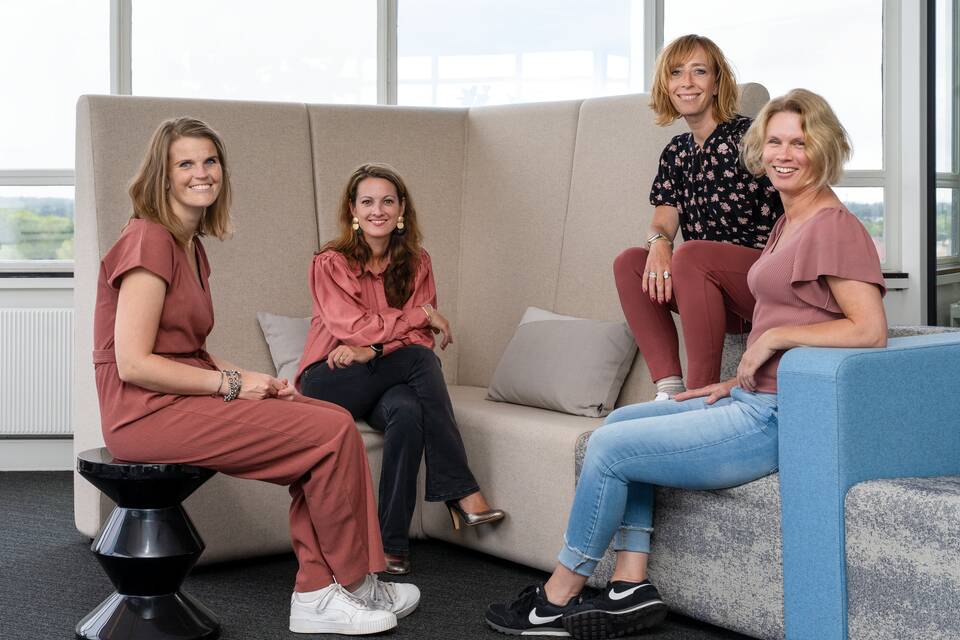 Dedicated team
Our Design Studio consists of a team of talented architects, and graphic professionals with a passion for their profession. They design an office environment that matches the goals and DNA of the organisation in various team configurations – depending on the size and type of the assignment.
Specialist knowledge
Each of our interior designers has their own specialty. This enables us to support you in specific matters. For example: acoustics, the colour and atmosphere experience, circularity and sustainability, hybrid working, vitality, and furnishing in accordance with the WELL Building Standard.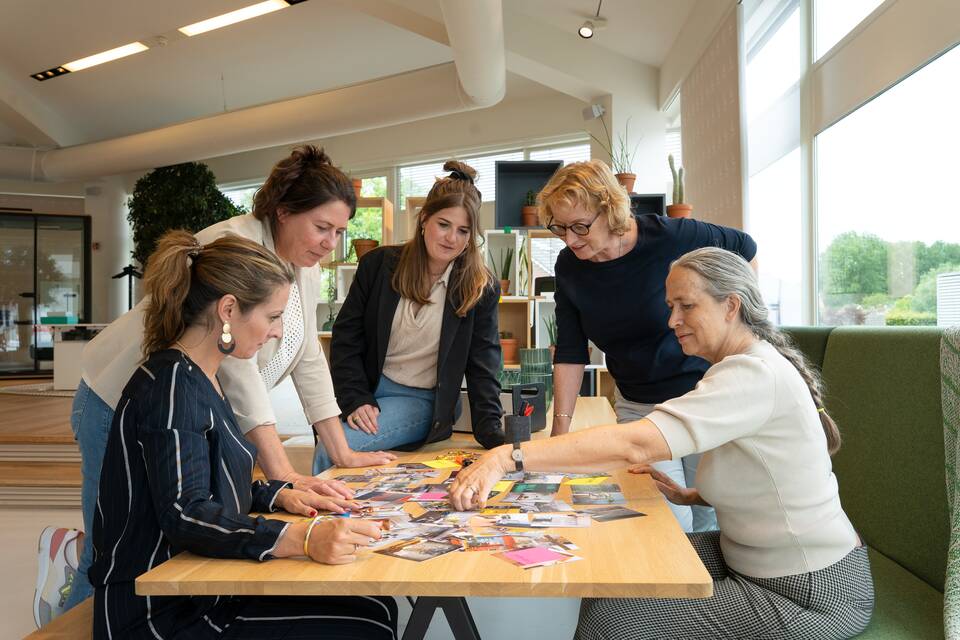 Circular philosophy
The circular philosophy is at the heart of all our products. This prevents raw materials from becoming waste and we (re)use parts and materials for as long as possible. Many of the products we developed according to circular principles thirty years ago, are now coming back to us, and we are giving them a new lease of life in the Circular Hub. In this way, we ensure value retention and reduce the carbon emissions. Our designers address reusing (your own) furniture, and they use the services and expertise of the Circular Hub where possible.
All under one roof
We have more than 35 years of experience in office furnishings, specialist knowledge, current research, and a wide range of high-quality and sustainable office furniture from our own factory and the Circular Hub, so you will find everything you need for your working environment under one roof.
250 design projects per year
35+ years of experience in office design
20 designers in 3 countries
Our own annual research into developments in working environment diversity
Circular thinking is at the base of all our designs
2D and 3D drawings [within 2 weeks]
Ahrend Design Studio designs approximately 250 working environments for the profit, public, healthcare, and education market, every year! Curious what they look like?
Have a look inside
'Whatever we invent, we can produce this in our own facilities and in our own country.'
Manager Ahrend Design Studio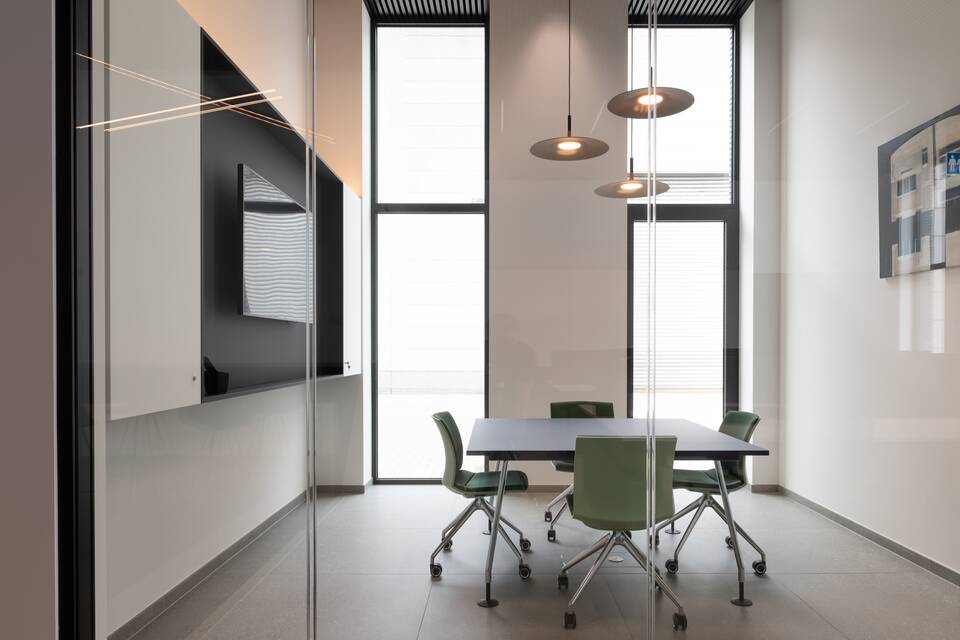 We are happy to help you plan!
Want to know more about our Design Studio, or have a question? Contact Stephanie for a recommendation without obligation.
Contact us