Ahrend 22
The slim design of the Ahrend 22 makes for a stylish collection of tables. These tables can be put to a variety of uses. With a range of frames and table tops, the Ahrend 22 has a suitable table for every space.
Designer Bas Pruyser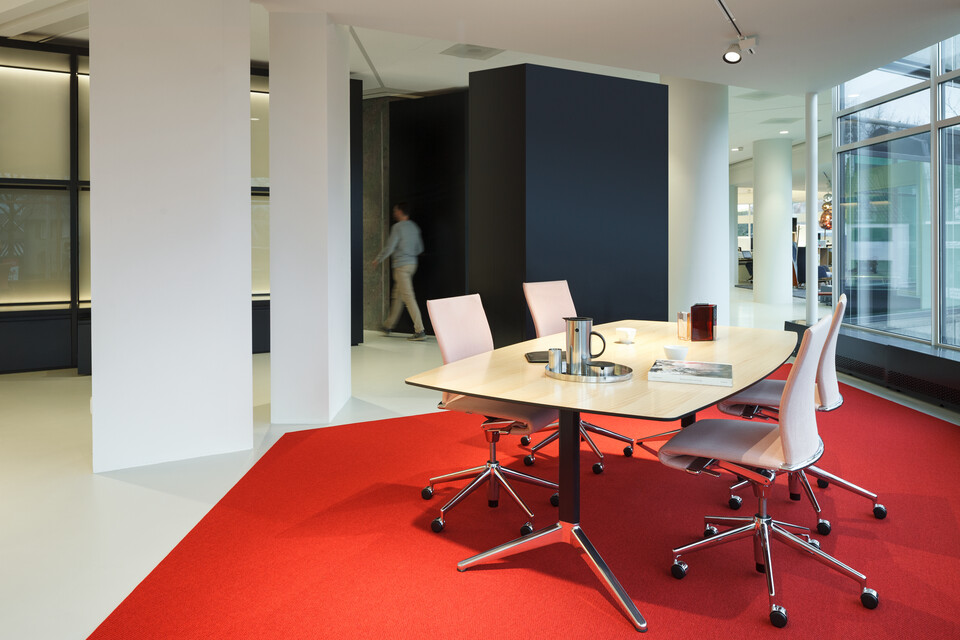 Diverse and versatile
The different table tops and legs allow for custom designs, so that the Ahrend 22 is at home in any space. The modular assembly offers flexibility. A stylish surface for every kind of work, conferencing, discussion and decision-making. Easy to combine with Ahrend cabinets, drawer units, screens and panels.
Folding table on castors
The Ahrend 22 folding table on castors allows teams to adapt their workspaces in an instant. Ideal for agile workspaces where employees work in multidisciplinary teams to achieve the best results.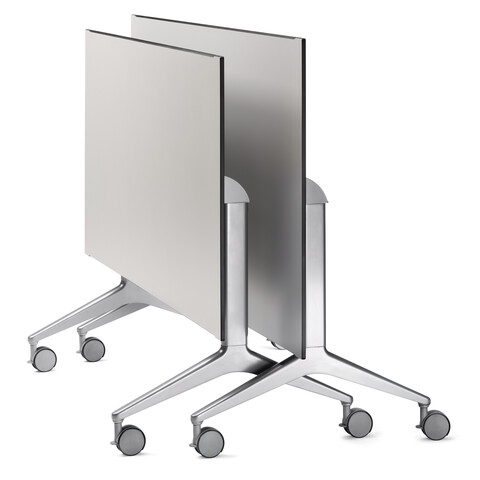 Square, rectangular, round and elliptical top variants
Y and K legs, part aluminium and part steel
Top in 12 mm Ciranol, available in various colours and finishes
Frame and legs in standard Ahrend lacquer colours
Possibility of integration of data and electric facilities
CPU holder
Available in folding version
Available with castors
Various heights
Polished aluminum legs
Square table with Y leg: 160 x 80 cm, 180 x 90 cm, 180 x 113 cm, 220 x 113 cm, 280 x 113 cm
Rectangular table with K leg: 180 x 90 cm, 220 x 113 cm, 360 x 113 cm, 440 x 113 cm
Round table with K leg: 120 cm
Elliptical table with K leg: 180 x 120 cm, 220 x 125 cm, 260 x 130 cm, 320 x 130 cm, 240 x 120 cm
Folding table: 160 x 80 cm, 180 x 90 cm, 200 x 90 cm, 220 x 100 cm
Standard height: 74 cm
Standing table, height 108 cm
Low table 40 cm: 80 x 80 cm, 120 x 80 cm, 160 x 80 cm, round 120 cm
'The slim profile of the frame and worktop creates a sense of calm in every space. A stylish surface for every kind of work, conferencing, discussion and decision-making.'