Balance Square Scrum
Dynamic meetings and agile collaborations call for furniture that moves with the flow. The Balance Scrum conference table series offers this flexibility. The tables can be used in a range of ways within the same space, supporting activity-based working and encouraging varied working postures.
The range
The Balance Square Scrum range comprises a range of table models, some of which are mobile. There is a custom model for every space and activity.
All tables have electric 3-step adjustment and are height adjustable from 65 to 130 cm (sit/stand). The tables have rounded corners, making them easy to walk around.
'A range of accessories can be attached using the universal bracket.'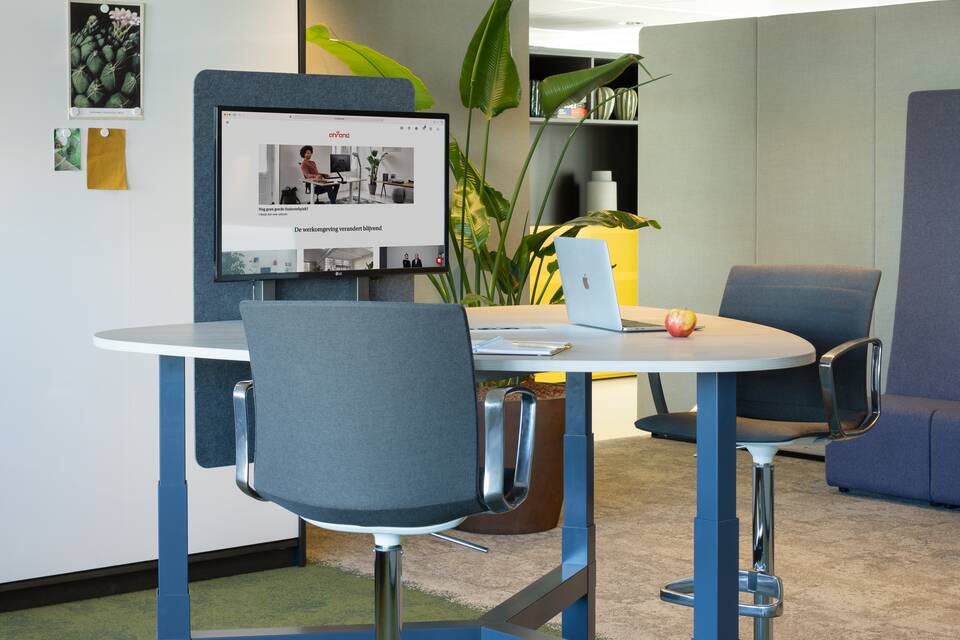 Optimum support
The Balance Square Scrum tables can be equipped with useful accessories for agile working and brainstorming sessions. The tables can be equipped with a power supply built into the top for laptops, tablets, telephones and other devices.
The height of the tables is easy to adjust in order to encourage movement while working. The entire Balance Square Scrum collection is mobile. This allows the tables to be used flexibly.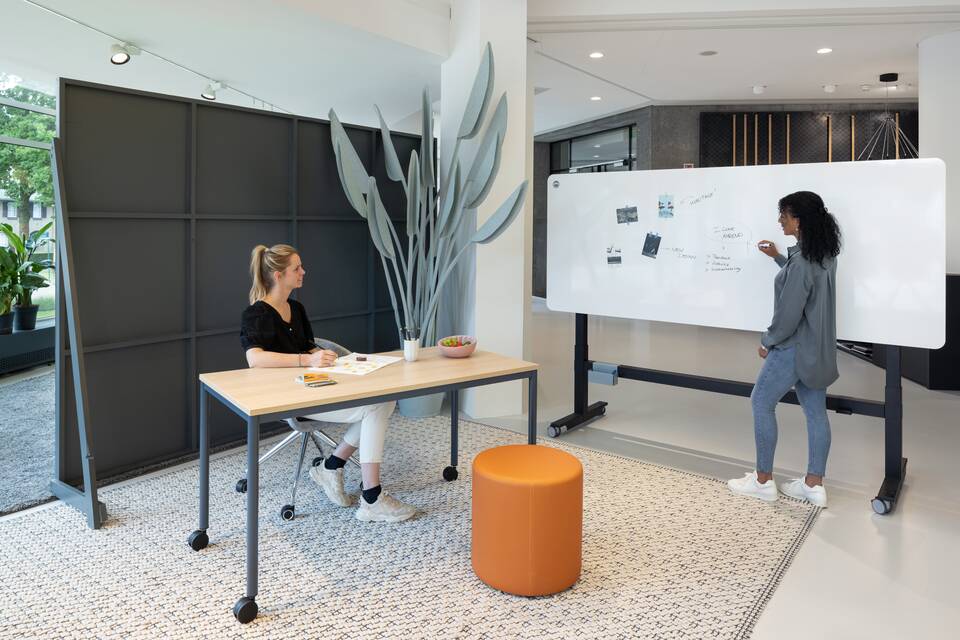 Models:

Rectangular
Barrel-shaped
From sitting to standing in an instant
As well as the tables with fixed tops, the Balance Square Scrum collection also includes a sit/stand folding table.
This folding table can be used in a number of ways:
With the top in horizontal position, as a normal sit/stand table.
The top in 'drawing board position' (at an angle of 20 to 30 degrees) which enables you to draw or write comfortably.
The top in vertical position, enabling the table to be used as a whiteboard or presentation board. The table is also easy to store away like this.
The portable folding table can be adjusted from sitting to standing position, or vice versa, in an instant. The integrated battery pack means the
table is cordless.