Switch
Ahrend Switch is a versatile folding table with a timeless design. The changing office environment, different training options and varying ways of working have made our use of space more multifunctional. With Ahrend Switch, it's easy to alter the layout of a space.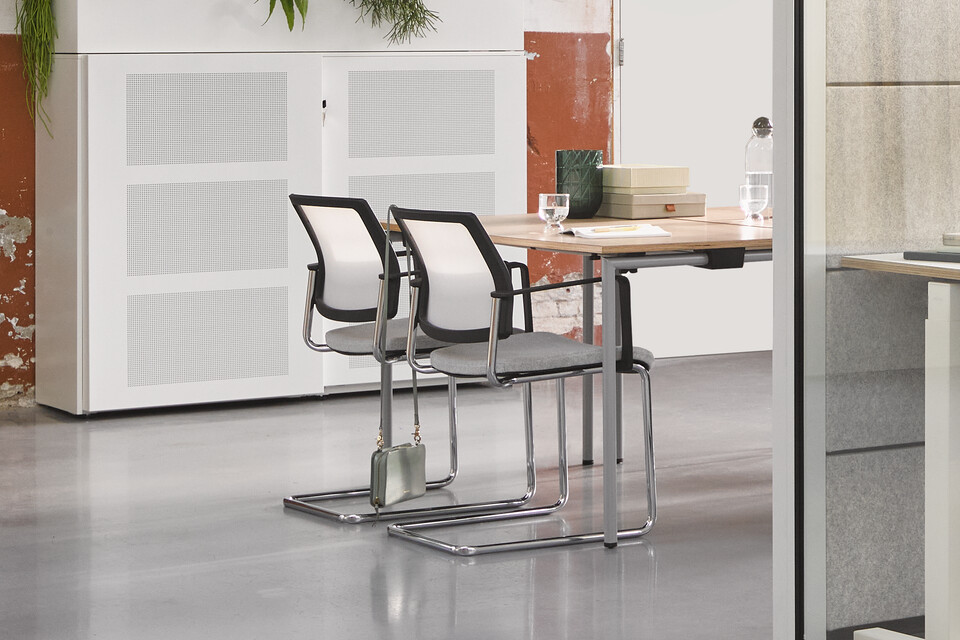 Choose your own finish
Thanks to the smart design and different tabletop and paint colour options, Ahrend Switch offers a match for every look and feel. All models come with steel legs. The frame is available in two options. The Pro, with its different aluminium frame modules, offers the maximum number of options with the minimum number of components. The Light version, with its steel tabletop frame, is the most economic and sustainable choice.
Functional design
Thanks to its timeless design the Ahrend Switch looks right in any space. These folding tables are ideal for any education, office, healthcare or hospitality setting. Configurations can be changed in an instant: from a block set-up for small groups to a U-shaped set-up for larger meetings.
Available in a variety of leg and tabletop colours
Two leg types: straight-edged and rounded corners
Legs fitted with two casters and two stability adjusters
Upgrade to smart accessories such as a power point in the tabletop and flexible tubing for the cables
Connecting tables for large configurations
Space-saving trolley stores ten tables
Hook set under the table for the chairs; simplifies cleaning
Felt privacy panel for large configurations
'Varying work methods? Want to save space? Ahrend Switch folds and unfolds quickly, and storage is simple.'