How it all began
It all started for Ahrend in 1896, with the typically Dutch entrepreneurial spirit of Jacobus Ahrend. Today, we are continuing to build on a unique history, enabling us to see past the issues of the day and shape the future of work. Discover the rich history, the remarkable projects and the legendary designs that have been created by Ahrend over the years.
More about our heritage
Vitalising workspaces
The working environments that we create today are vitalising in every sense. They promote wellbeing, facilitate diversity, create a sense of belongingness and increase productivity. Our products are not just natural in use and appearance but also aligned with our clients' current needs. We provide them with the flexibility and full service to optimally use their available space.
Read more about vitalising workspaces
'We believe that vitalising workspaces attract talent, increase employee experience and are therefore key to the success of organisations.'
Global Service
Our global supply chain, international services network and extensive furniture collection enable us to provide you with tailormade work environments and services around the world. With offices and production locations in 25 countries we we have long time experience in accomodating international projects. We interact directly with end users globally, keeping short lines of communication through a single point.
Read more about global opportunities
Worldwide
In 25 countries
Hertitage
We exist for more than 125 years
Brands
Ahrend, Gispen, Techo & Presikhaaf
Sustainability
"Less is more" to us implies sustainable. A functional and vitalising design perfectly in sync with its environment logically results in less waste, in innovative ways to reuse materials and in smarter use of our natural resources. Because we have our own production facilities, we do not just generate ideas but actually put them into practice.
Read more about sustainability
Employee stories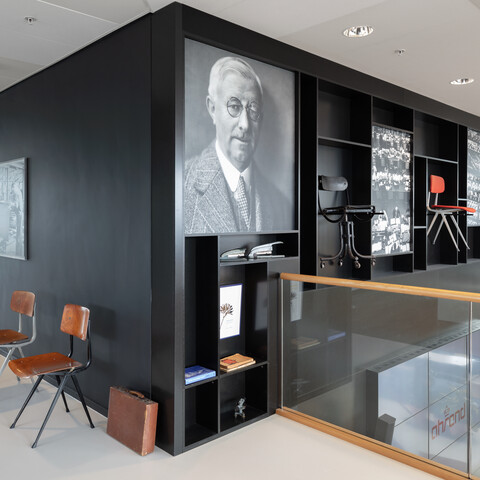 We would love to hear from you!
Do you have a question or would you like more information?
Get in contact