Aero
From homely lobby to state of the art workplace: the Ahrend Aero comes into its own in every environment. The stylish table is the ideal place to gather. Choose between comfortable working at sitting height or the increasingly popular and healthier standing height version for short meetings.
Designer Marck Haans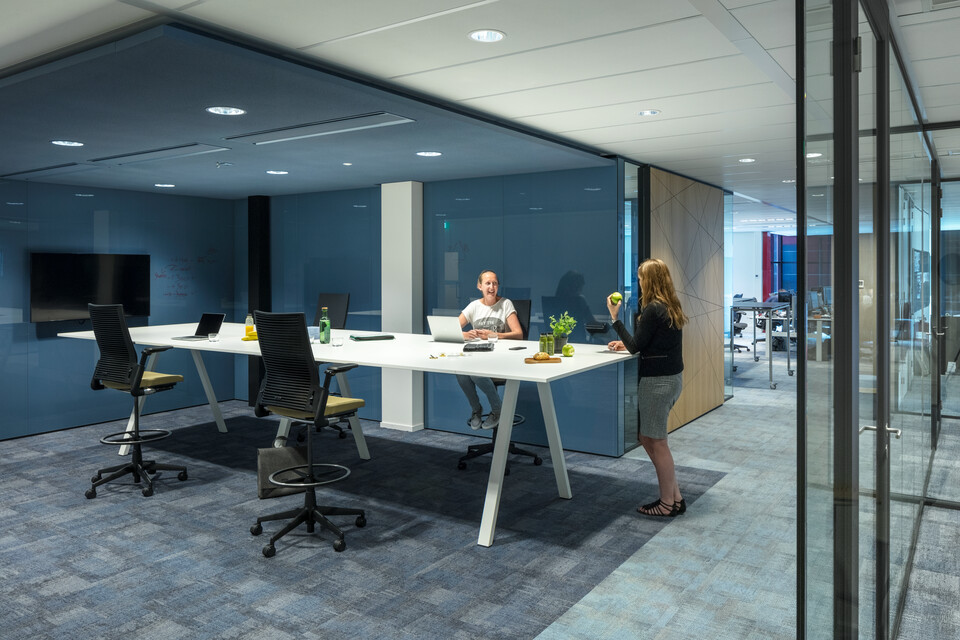 Informal & chic design
Informal and stylish. Chic and robust. The Ahrend Aero has it all. The A-shaped legs provide complete leg freedom. Turn the them 45 degrees for a more playful look. Complete the look with a stylish Cheshire lamp available in white, green or matte black. Rewarded with a Recognition Good Industrial Design (GIO) 2016.
Healthy & productive
The Ahrend Aero is the ideal table for informal chats or collaborative meetings. With the easily accessible desktop power, you can easily charge your laptop or tablet. Alternatively opt for a built-in Ahrend PuK, for no-fuss smartphone wireless charging.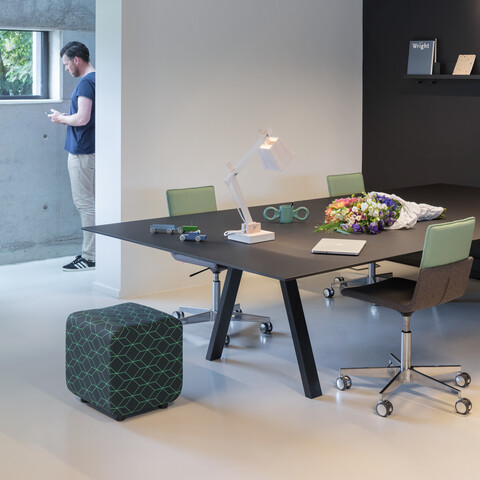 Specifications
Rectangular steel pipe legs (80 x 40 mm) attached to the frame
22 mm Monotop with seamless lasered edging
The top is supported by a subtle steel frame, with overhang of 600 mm
Tables at standing height with twisted legs for better stability
Fixed height of 75 cm and standing height 110 cm
Legs can be placed in a straight A-formation or below 45 degrees
Legs and frame in standard Ahrend lacquer colours or solid matt oak wood
Steel leg with adjustment foot and integrated vertical cabling
Integrated Cheshire LED 3-colour lampshade table lamp
Separation elements for more privacy
12 mm Ciranol top in various finishing
Available in various depth dimensions up to 160 cm
Available in various width dimensions up to 520 cm
Complete cable management and plug & play