Pyramid Collection
The Pyramid Collection (1959) has a simple, timeless design, offering sharp lines and high functionality. Made from sheet steel, the furniture is light but extremely strong and stable. The omission of unnecessary detail lends maximum effect to the design. The Pyramid table was designed by Wim Rietveld. The other configurations were inspired by Rietveld's design.
Designer Wim Rietveld
Timeless design
Ahrend re-released the iconic Result chair and the Pyramid Collection in 2017 in association with the HAY design brand.
The Result chair and the Pyramid Collection were initially used in schools in the Sixties and Seventies. As such, many people in the Netherlands grew up with these iconic designs. Thanks to their timeless design, these icons are still relevant today. Developed for a variety of environments, the furniture can be deployed in a flexible manner.
'With their elegant basic frames the furniture items in the Pyramid Collection link well together visually.'
Specifications
Frame in black, beige or red
Table top in solid oak, neutral matt or gloss varnish and 'smoked oil' finish
Bench: 85 x 40, 140 x 40, 190 x 40, 200 x 40, 250 x 40 cm, seat height 46 cm
Square table: 140 x 65, 140 x 75, 200 x 75, 190 x 85, 250 x 85, 300 x 85 cm, height 74 cm
Rectangular table: 70 x 70 cm, height 74 cm
Round table: diameter 70 cm, height 74 cm
Round coffee table: diameter 45 and 60 cm, height 44 and 54 cm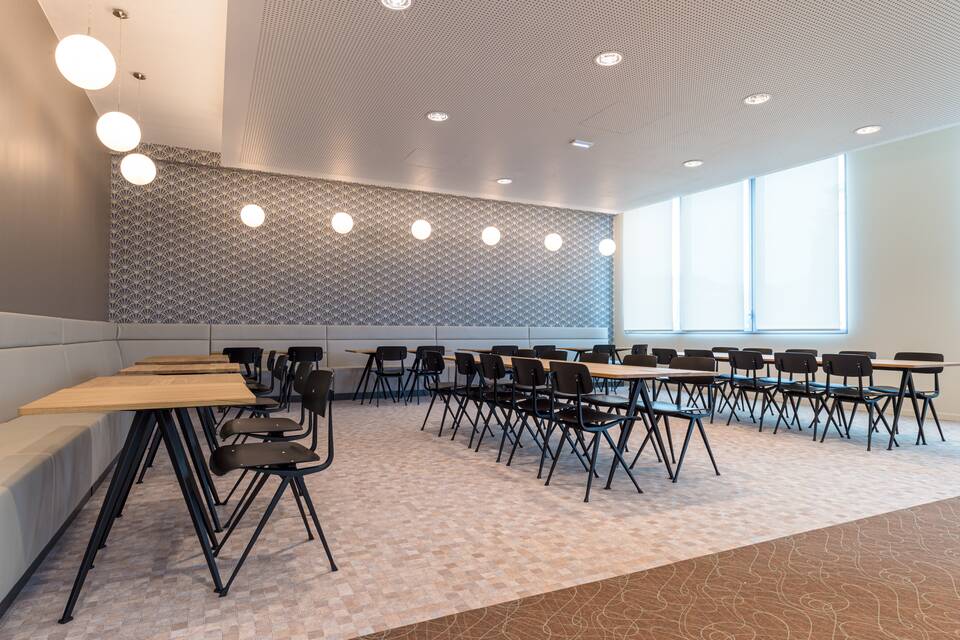 We would love to hear from you!
Do you have a question or would you like more information?
Get in touch