How to prevent 'noise' in the workplace
Opinions vary when it comes to acoustics in the office, in a meeting room or a silent zone. Everyone agrees that it's pleasant to work in a space with 'nice acoustics'. But what is this actually? And how do you achieve it? Marianne Wind, our interior architect and an expert in the field of acoustic solutions, offers some tips and insights for even greater comfort in the workplace.
By Marianne Wind, expert acoustics at Ahrend
As a lot of people are now working from home, most organisations have fewer people in the office. This affects the sound in the workplace. This time, I answer the question: which sounds do people find the most disruptive? Everyone has their own perception of sound and noise.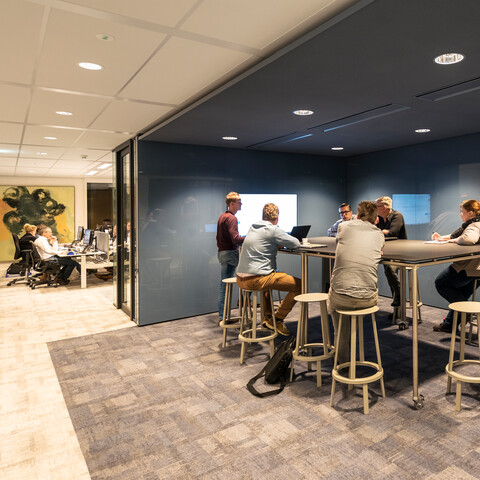 Distraction
The greatest source of distraction for workers is speech that you can understand. In my field, we call that 'speech intelligibility'. Did you know that when you can understand 75% of the speech within a space, you are 100% distracted? You see, you automatically fill in the bits you don't understand. That's tiring and annoying, especially when you have to concentrate. Sometimes, good speech intelligibility is actually what you want. For example, when you're giving a presentation or during a consultation or meeting. So make sure you think about the requirements of a space: for example, a space-in-space box can be a good solution to make a space quieter.
Speech intelligibility
I notice that speech intelligibility in open offices is often 'too good' for the activities taking place there. Speech is easily understood over longer distances, which is distracting for a lot of colleagues. The length of the 'distraction distance' is influenced by, among other things, the amount of sound absorption, the background noise of systems and machines and the level of sound insulation.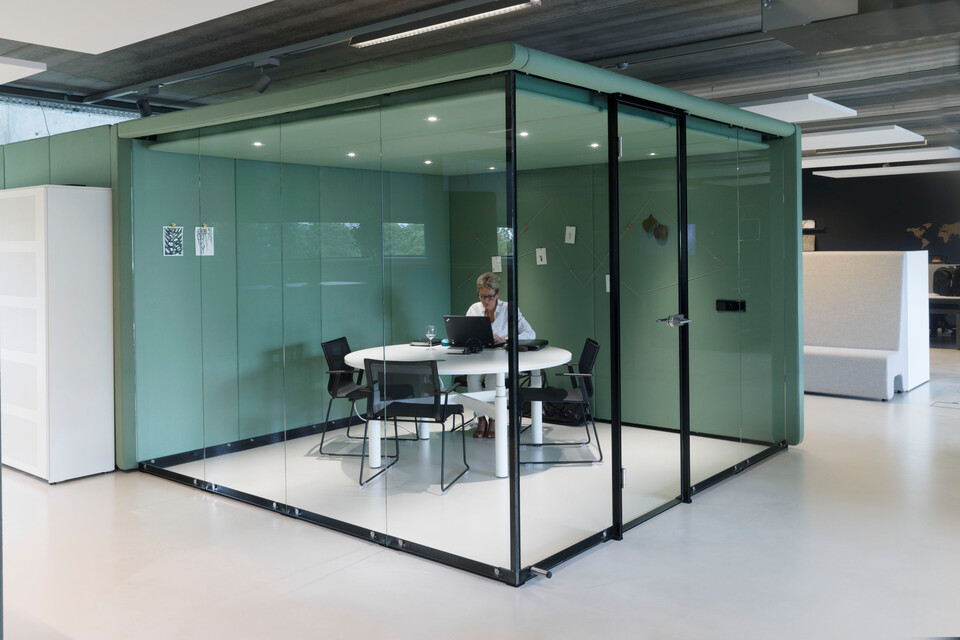 Suitable acoustics
Obviously, the louder you speak, the further the sound and speech carry. Therefore it's always worth considering beforehand what level of speech intelligibility is desirable in a specific space. Don't forget, either, that the new layout for hybrid working can affect the acoustics. So if you're going to redesign your office space, always include acoustics in your plans.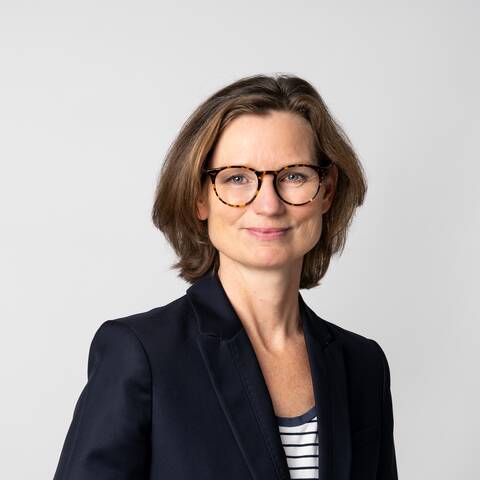 Do you have questions about the acoustics in your office environment?
Our expert Marianne Wind is happy to help you.
Get in touch