Ahrend Retreat
Ahrend Retreat screens are a visually and acoustically pleasing means of creating stand-alone workspace partitions. These tall, upholstered screens enable responsible co-working in an open office environment. They also improve the acoustics in the space and allow greater privacy.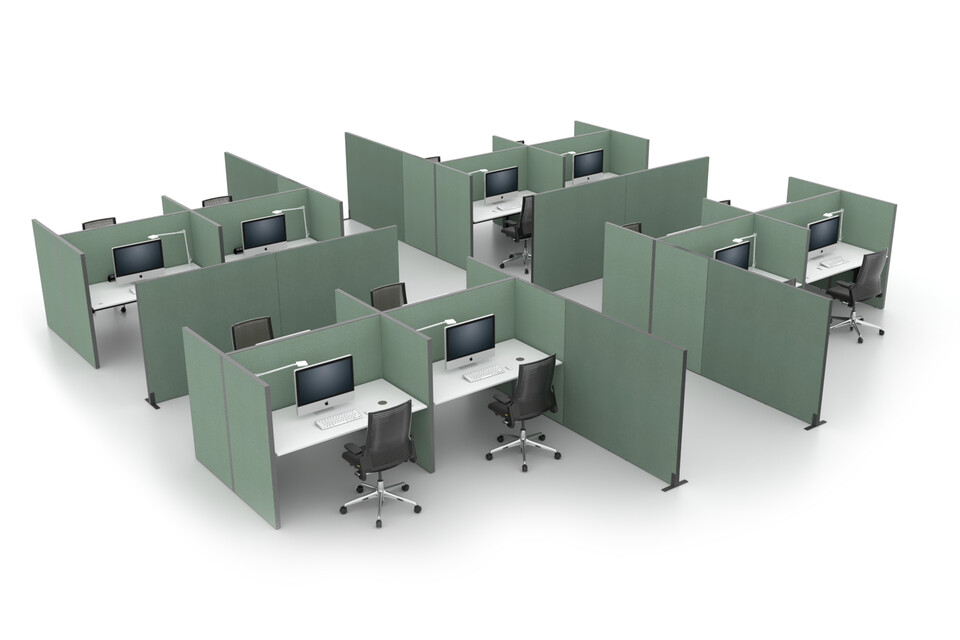 A solution for every situation
The screens are free standing and touch the floor. They can be connected around workspaces or left to stand freely anywhere in the space. In other words, they provide suitable partitioning that allows employees to maintain proper distancing in any workspace.
Flexibility
The screens can also be positioned anywhere in the office environment to create flexible partitioning for a given space or situation. They are available with feet or castors. A matching whiteboard is also available. The screens can be combined to create an agile working environment in no time.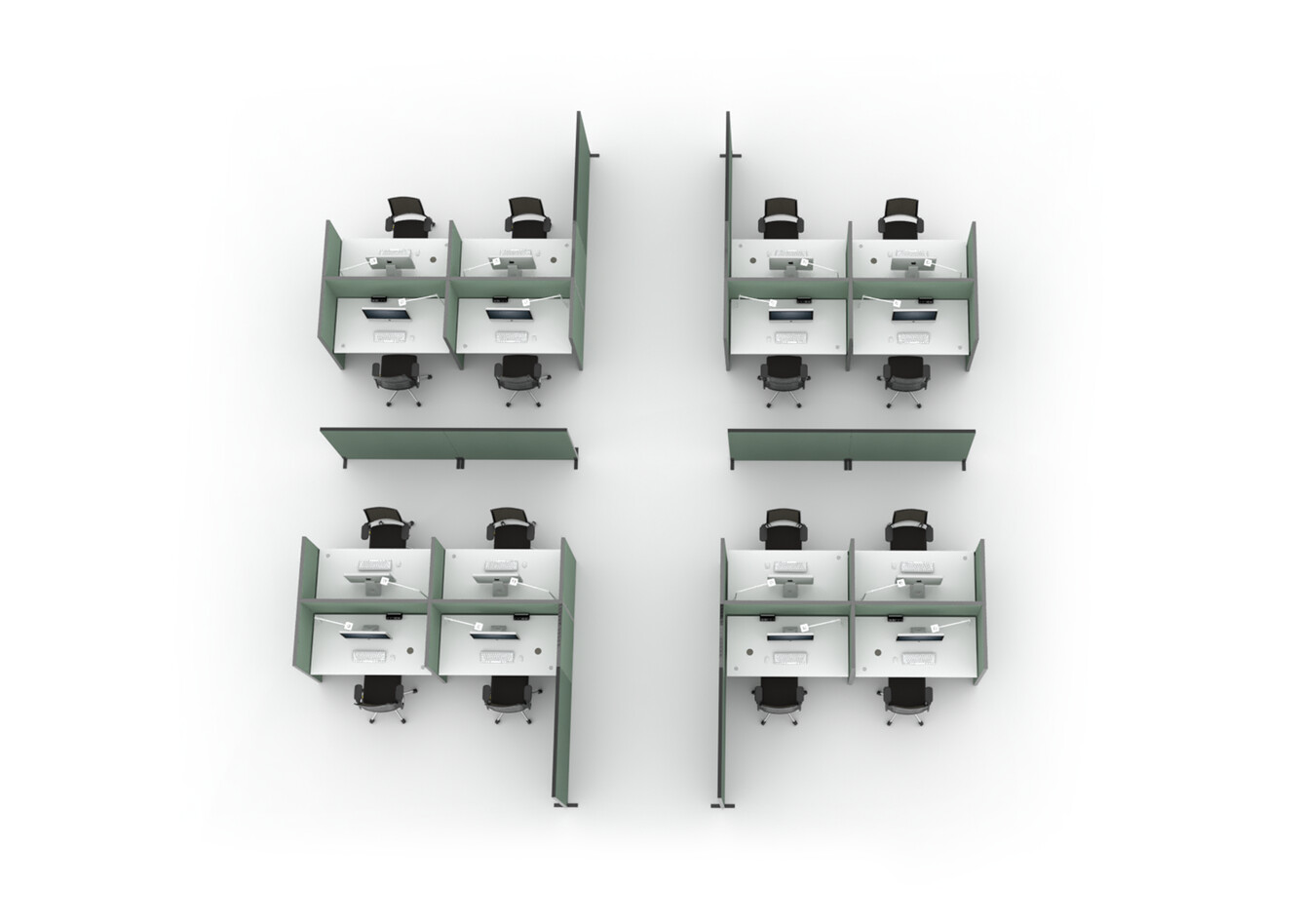 Stand-alone screens
Acoustic solution
Flexible
Wide range
Cable guide between workstations
Fully upholstered (with filling) or with aluminium edge
Wide range of easy-to-clean fabrics and artificial leathers
Full range of Ahrend standard and trend lacquer colours available
Configurations
The screens can be connected and positioned around single, dual, 3-, 4- and 6-person workspaces in fixed configurations. They can be placed at the front and sides of workstations. They are suitable for use on sit-sit and sit-stand workstations. The screens are designed to allow adequate finger room to prevent accidents when making height adjustments.
The screens can also be positioned anywhere in the office environment to create flexible standalone partitioning for a given space or situation. The screen can be mounted on stable feet or castors.
More about the Ahrend Clear Collection
Privacy
Employees are working from home more frequently, where focus is greater and productivity higher. For that reason, they are more in need of workstations that offer privacy. Ahrend Retreat screens provide this and offer a sense of belonging at the same time.
The lateral version of the screen creates privacy temporarily and can be clamped to the side of the desk.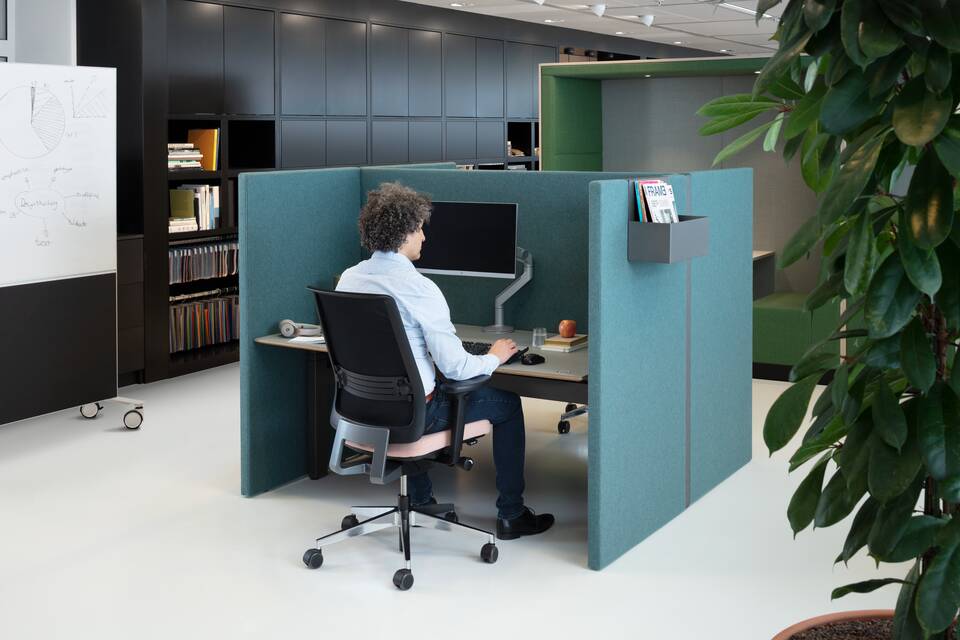 Acoustics
The acoustic climate can be improved in an office environment by placing tall, upholstered Ahrend Retreat screens. Employees are better able to concentrate and are more productive.
Sustainability
The screens are made from almost fully-recycled chipboard. The screens are also available in the sustainable material Mica by Gabriel , which is made from 97% recycled post-consumer polyester.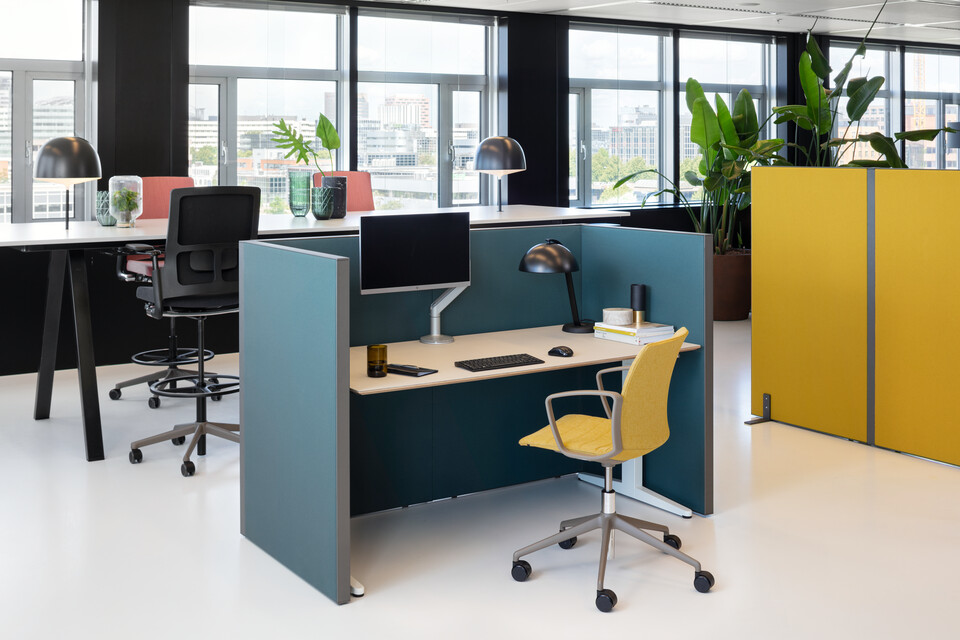 Corporate identity
The many size, upholstery and colour options allow you to match the screens to your corporate identity. In other words, they will always reflect the look and feel of your office environment.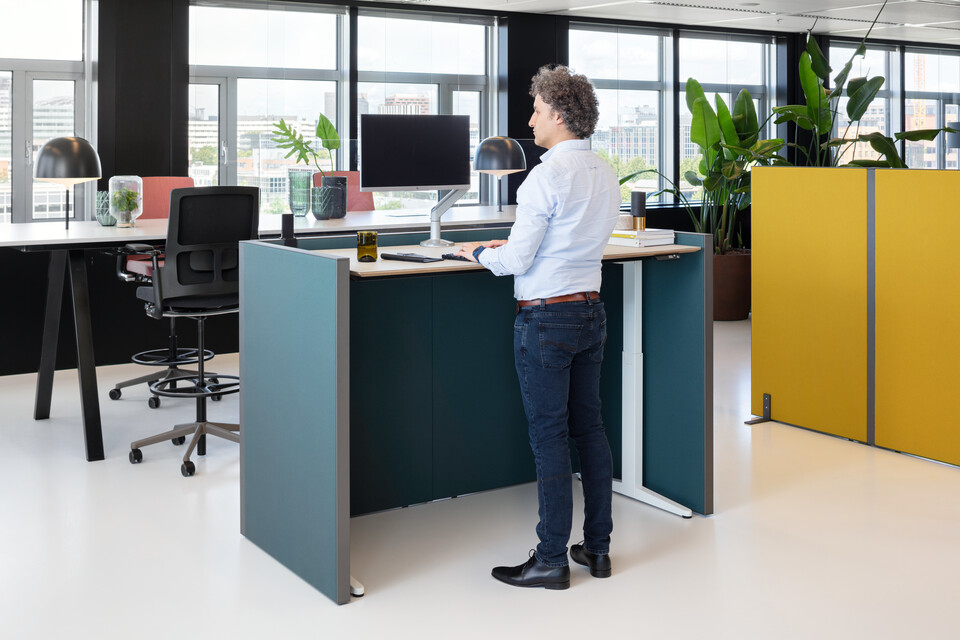 We would love to hear from you!
Do you have a question or would you like more information?
Get in touch