Ahrend Clear Collection
A good way to enable responsible co-working in an open-plan office environment is to fit Ahrend Clear screens to partition the space between employees. They are transparent, to enable a good view of the office environment and allow colleagues to make eye contact.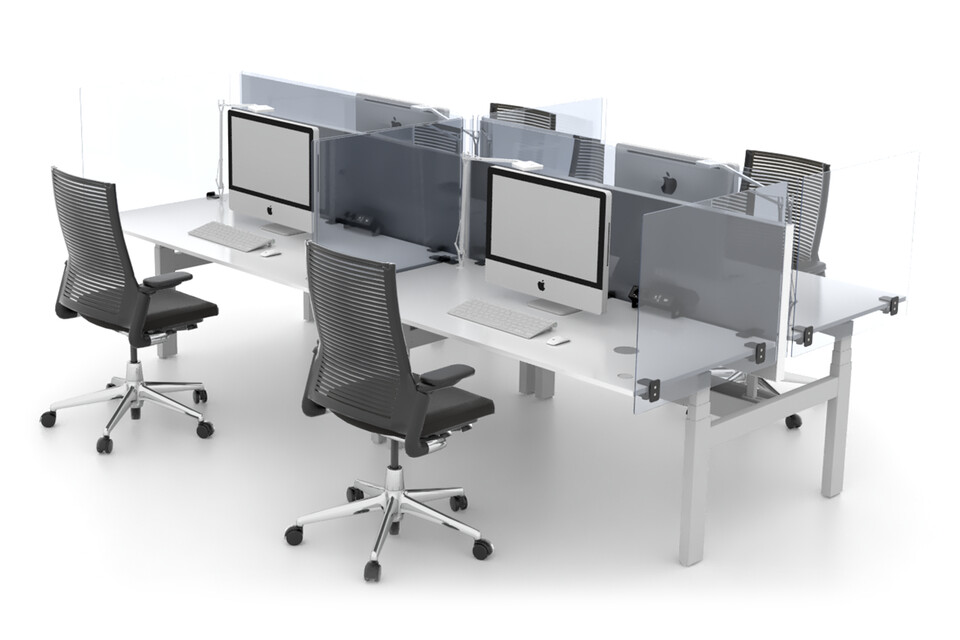 Transparent panels
Ahrend Clear is a collection of transparent acrylic panels that can be attached to countertops and intermediate panels of desks and to monitor arms. There are also freestanding acrylic panels that can be placed on cabinets, meeting tables and counters, for example.
Fitting and maintenance
The screens can be fitted to desktops, partitions and monitor arms quickly and easily without causing damage. They are also easy to remove when no longer needed. No maintenance is required as the screens contain no moving parts or electrical components.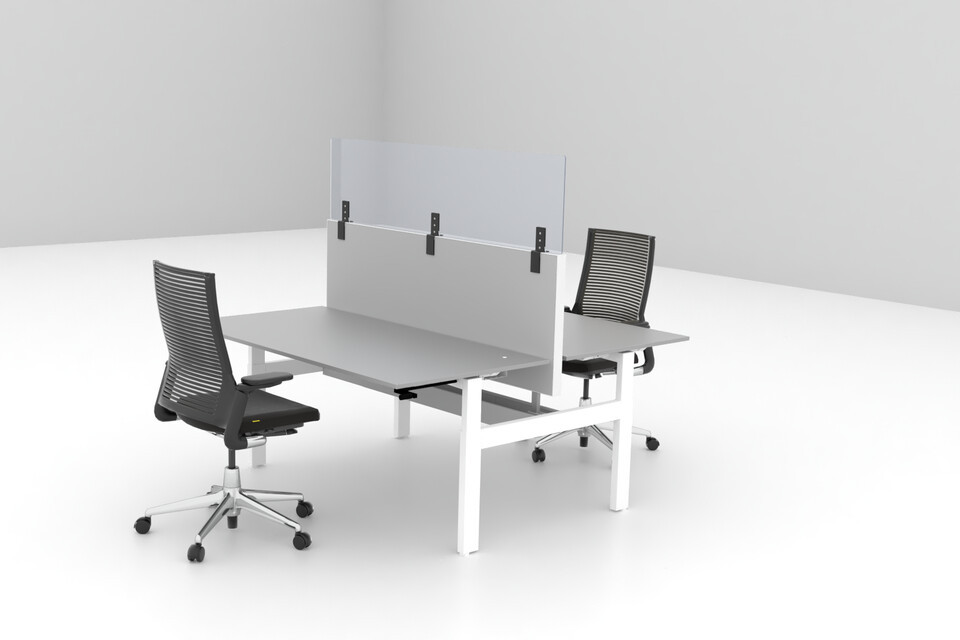 Five types
The Ahrend Clear Collection comes in five types:
Front screen: fits to the front of a desktop
Side screen: fits to the side of a desktop
Add-on screen: fits on top of partitions (S25, S30, S40 and S50)
Monitor screen: fits between the monitor and monitor arm
Stand-alone screen: a free-standing screen on stable metal feet
Front and side screens move up and down on sit-stand desks.
All screens have rounded corners.
Sustainability
Ahrend Clear screens consist of two materials: the acrylic screens and the metal fixtures. These materials can be kept apart and recycled separately. Acrylic has a long service life and is 100% recyclable.