Expertblog: No need for a trade-off between acoustics and ventilation
Everyone will agree that it is a pleasure to work in a space where the air is constantly refreshed. What do we mean by ventilation? How does changing the air affect you? And how can sound insulation and ventilation work together?
There are two important conditions to be satisfied in a phone, meeting or silence booth, and those are sound insulation and ventilation. The first requires that the space be sealed, and the second relies on openings for the supply and extraction of air. A conflict that is beautifully resolved through intelligent construction and applying the laws of physics. Patrick Lems, our Space-in-Space expert, explains how Ahrend supplies its sound-insulated cabins with a constant flow of fresh air
Sound leaks
The phone, meeting or silence booth is becoming a more familiar sight in the open-plan office environment. These Space-in-Space solutions are designed to allow us to concentrate on our (video) calls, consultations and online meetings without being disturbed. 'Not only do you want these sound-insulated cabins to support working or meeting in a quiet environment, but you want the people in the surrounding space to be able to work without disruption too. In other words, the sound insulation on these Space-in-Space solutions has to be excellent. Sound will 'leak' through any holes, so openings are to be avoided.'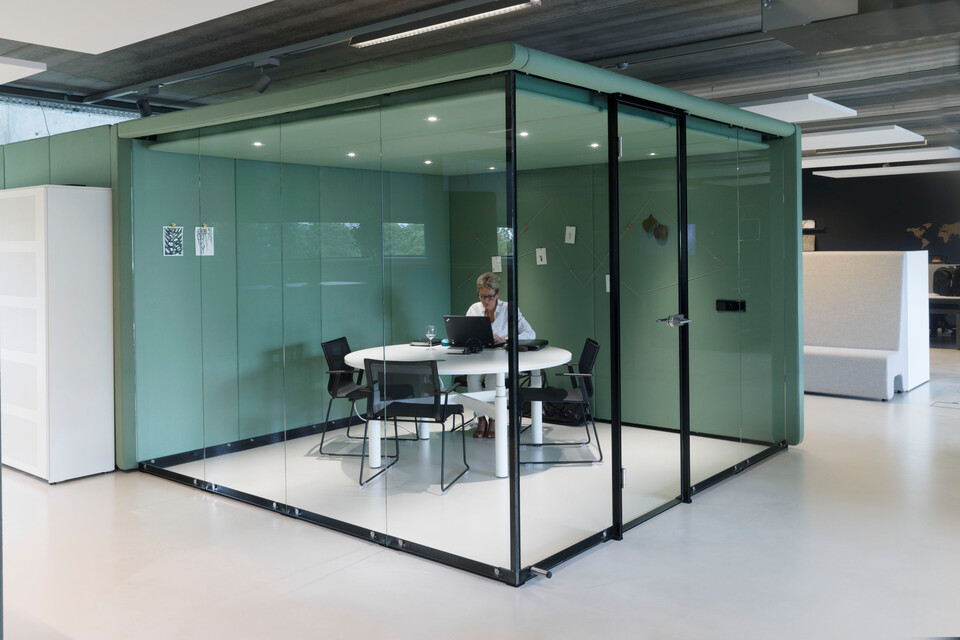 Acoustics and ventilation combined
As everyone knows, the temperature can soon rise in a confined space; people and computers generate heat. 'To refresh the air, 'holes' have to be made in a phone box or meeting cabin. Ahrend has found a unique way to marry the acoustics with the ventilation. The result is astonishing. We noticed this again in Shanghai recently; a refreshing breeze could be felt in the box, despite being at a trade fair with a relatively high temperature and air humidity.'
Laws of nature
Warm air is allowed to enter from the top in most boxes. In Ahrend's Space-in-Space solutions, we put the laws of physics to efficient use. 'Our innovative air circulation draws cool air through the floor, which pushes the warmer, lighter air upwards, where it is extracted by ventilators in the ceiling. By using this principle, the air is conditioned without 'air conditioning', and it produces a permanently pleasant interior climate in all our Space-in-Space solutions.'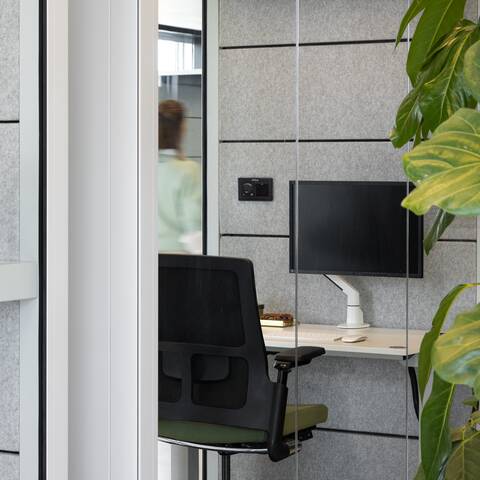 Don't fixate on the acoustics
Our innovative combination of acoustics and ventilation goes even further. 'Dust and tiny organisms can be filtered out and sound can be reduced by allowing the cooler, incoming air to zigzag through a special sound-absorbing labyrinth. This innovation shows that you shouldn't fixate on the acoustics when buying a sound-insulating cabin. Ahrend proves that fresh air and sound insulation can go together really well.'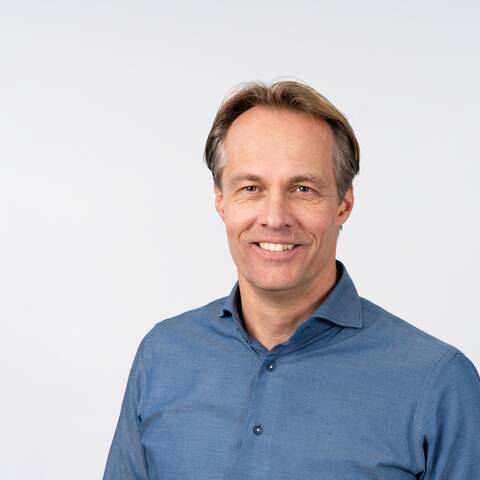 Want to know more?
Questions about our space-in-space solutions? We are happy to help you.
Get in touch