Acoustics consultancy
In an open-plan working environment, acoustics play a vital role for the well-being of the employee. More and more studies point to the facts: poor acoustics increases both absenteeism and the risk of burnout, as well as contributing to more errors, hindering concentration and lowering productivity. Our acoustic consultant identifies acoustic problems, offers tailored advice and comes up with appropriate solutions.
Read more about Acoustics consultancy
Activity Based Working
New technologies allow us to work where and when we want to. We used to come to the office because our computer was there and our files were in the cabinet, but now you can view your documents anywhere from your laptop in the 'cloud'. Work environments have been transformed into activity based workplaces, where employees can find a place that suits their physical and virtual needs.
Read more about Activity based working
Agile working
Agile working can no longer be avoided in the office environment? More and more organisations are embracing these ways of working, of which Scrum is the most famous type. The popularity of agile working is driven by the results which include: a more efficient workplace, more innovation, customer-driven and have high motivated employees.
Read more about Agile work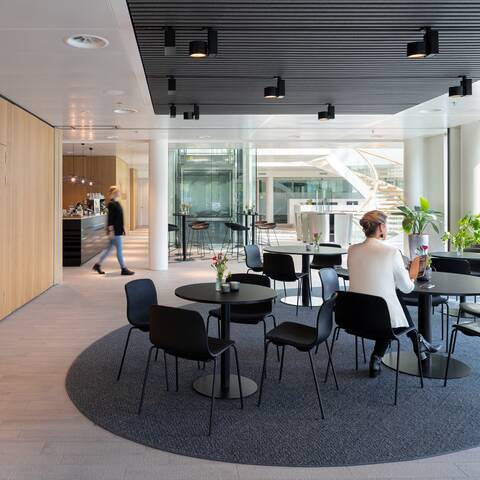 We would love to hear from you!
Do you have a question or would you like more information?
Contact us