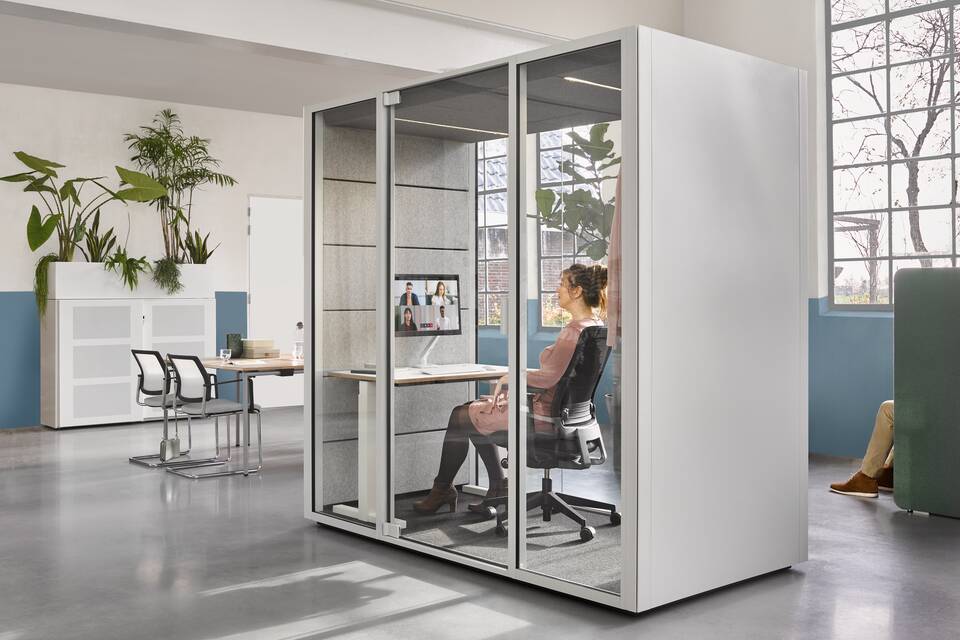 Virtual meetings
To replace business travel we will see more frequent virtual contact from the office. Space-in-space solutions with good ventilation and acoustics are very suitable for this. They allow you to create individual spaces in the office environment in which you can comfortably video call for a longer period of time. In complete privacy and without disturbing colleagues.
New business-class
At the central office location, you will want to assist your employees with this by laying on isolated workspaces and lounges with business-class facilities and technologies, such as Teams and Zoom. On one hand, the new business class offers privacy, and on the other it protects co-workers from noisy distractions. Everyone can go about their business efficiently.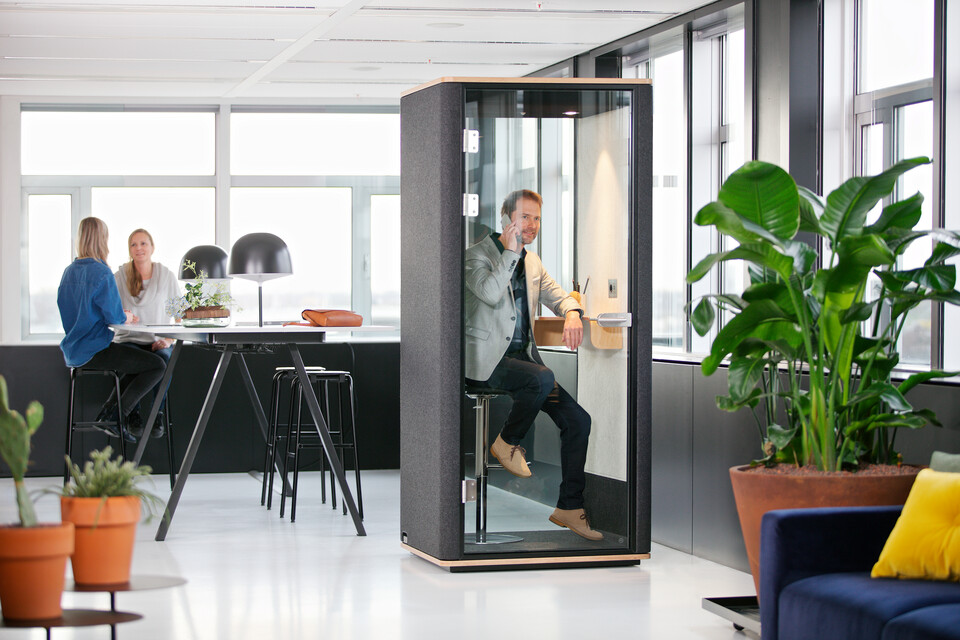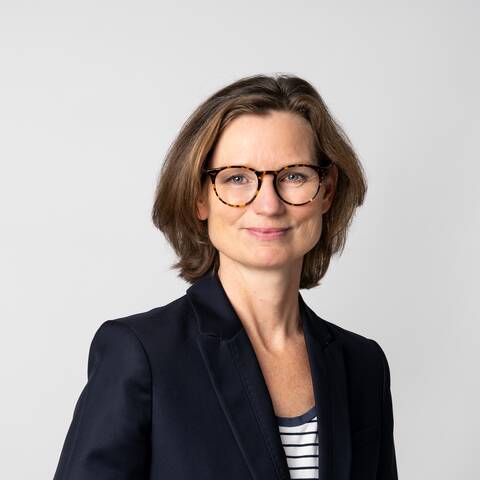 Questions or advice?
Do you have a question about the working environment of the future or do you want advice? Our experts are happy to help.
Get in touch