Silence Collection
The Ahrend Silence Collection comprises the latest generation of space-in-space solutions that restore silence to the workplace in a variety of working situations, in the guise of: Call, Chat and Meet. The collection addresses the growing need for flexibility, creativity and focus in the workplace. The Silence Collection is particularly well-suited to activity-related work in small groups.
Designer Basten Leijh
Silence is not the absence of sound, but the presence of space
Our working environment is changing rapidly. With open-plan offices, flexible workplaces and multimedia, we are more connected than ever. At the same time, we are more distracted and stressed than ever. We're surrounded by sound. Everywhere and at any time.
Stress has become a common emotion. Without silence, the risk of burnout, depression, heart disease and Alzheimer's increases. Well-being, learning, recall and creativity become more challenging. With silence, we work more effectively and feel more alive. With less stress, we make fewer errors and absenteeism is reduced too.
'The Silence Collection brings silence back to our workplace. For increased creativity and greater focus. For rest.'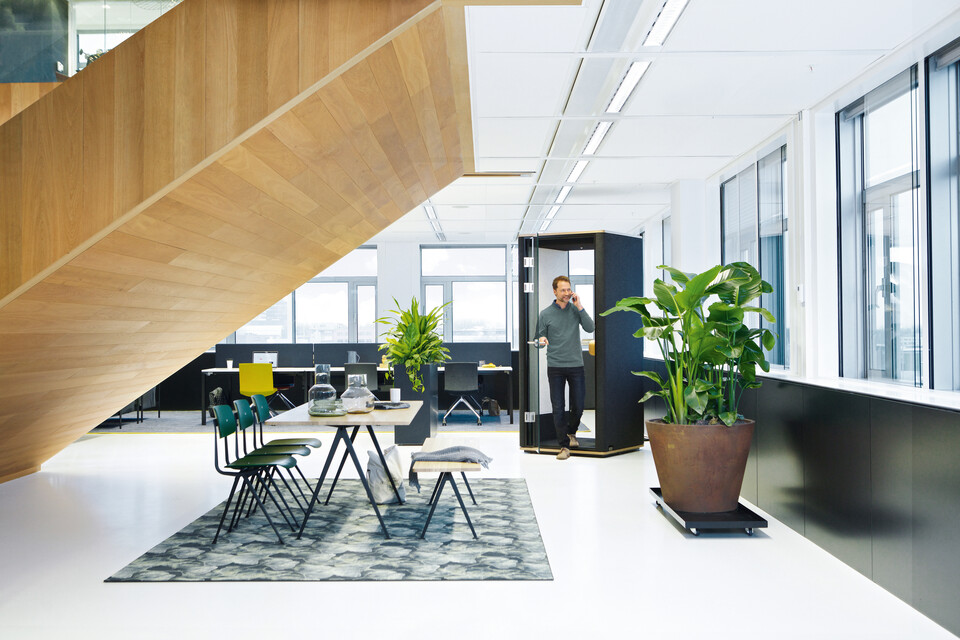 The best acoustic performance on the market
Discover the next generation of space-in-space solutions. The Silence Collection responds to the increasing need for flexibility, activity-based work and makes room for silence. Choose the highest quality of silence. The Silence Collection offers a noise reduction of up to 47 dB. A functional solution for undisturbed and concentrated working in an open-plan office space.
Your own configuration
The Silence Collection is available in three variants Call, Chat, Meet. So you can choose the perfect match for your work situation. Whether that's a scrum, an uninterrupted meeting or focused work; the Silence Collection provides the perfect support for these activities.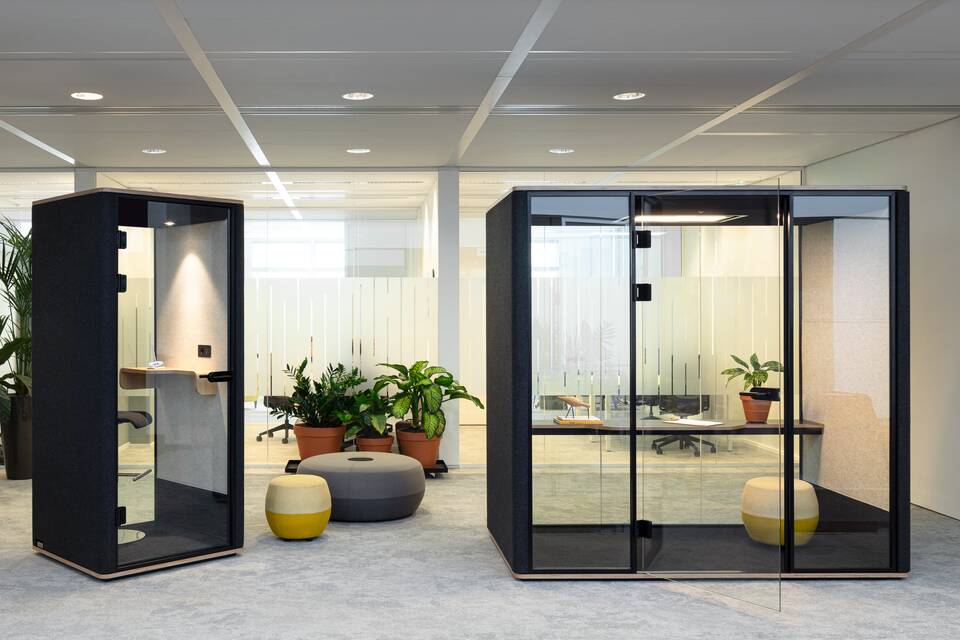 Call, Chat or Meet?