Flexbox
Create the perfect space-in-space solution in your open office. The Ahrend Flexbox is a transparent acoustic solution, ideal as a phone booth, concentration work space or meeting room. The solution is flexible and grows with your needs: the program is 100% modular, allowing all parts to be reused in other Flexbox solutions.
Design by Basten Leijh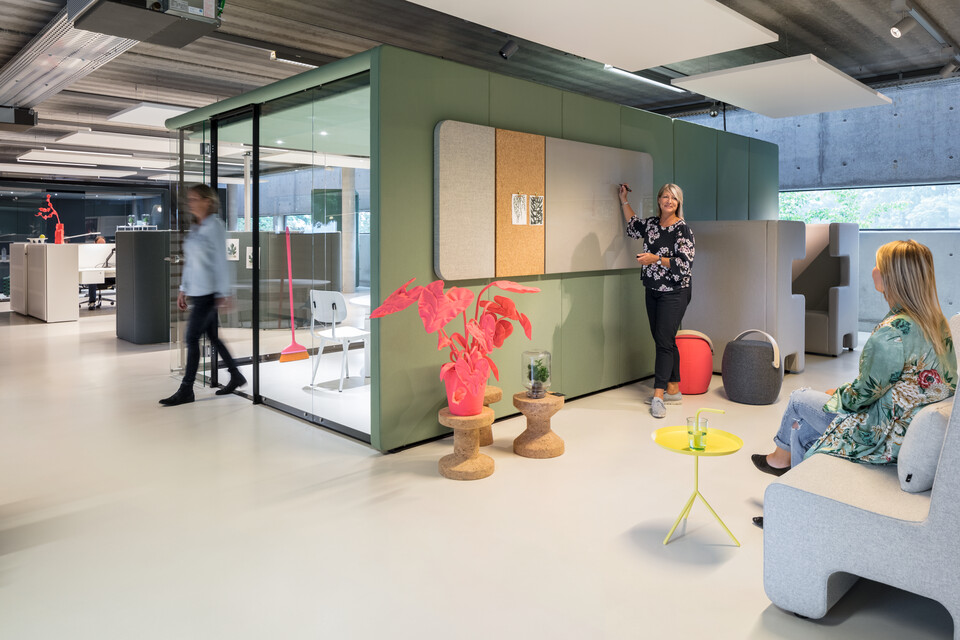 Ready for the future
With the Flexbox you're ready for the developing workplace. The furniture program is 100% modular. Changing needs make it easy to reuse parts in other Flexbox solutions. From phone booth to small meeting room. The panels are designed according to circular principles. This means that we only use sustainable materials, and will last several life cycles.
Choose your Flexbox
The Flexbox can be expanded with additional upholstered panels or glass walls. Expand in 80 cm wide stages to a maximum size of up to 17.9m². Perfect for a meeting room! With a wide choice of colours and upholstery you create a personalised look. The design of the Flexbox fits perfectly with the Ahrend Loungescape.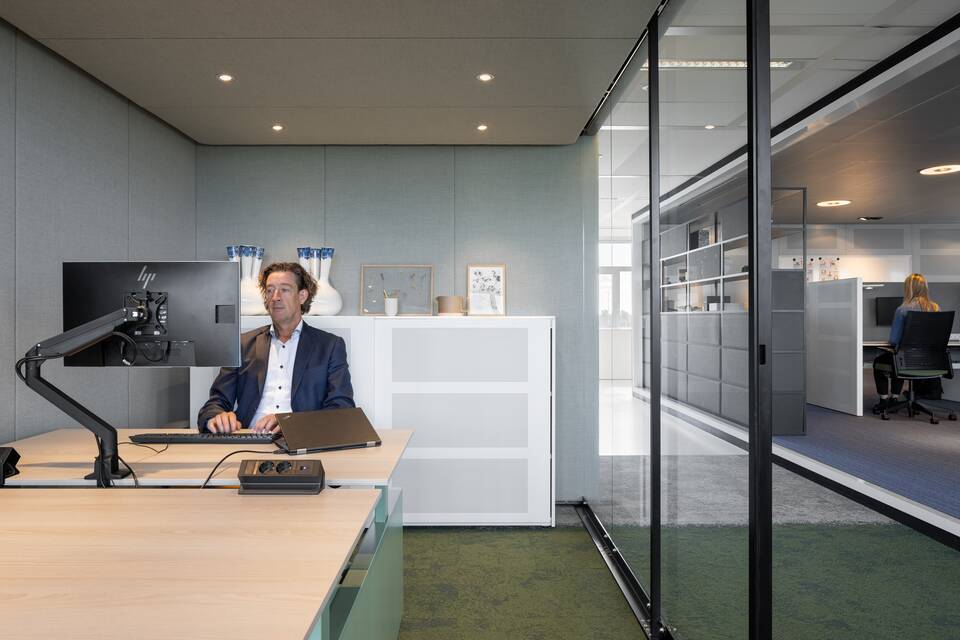 100% modular
Very easily mountable and demountable on location
Acoustic function, inside and outside
Standard equipped with electrification, lighting and air treatment
Flexible to expand with upholstered panels and/or glass walls in steps of 80 cm wide to a maximum size of 17.9m²
Extensive choice of colours and upholstery
Additional options such as, booking systems, whiteboards, TV display/arm, LED lighting, fire alarm and sprinkler systems
Acoustic solution
A range of activities take place in the office, each with its own level of noise. In order to achieve the right level of acoustic insulation, we have put a lot of thought into an intelligent wall structure. The Flexbox has a damping function that works for both inside the box and in the space outside of it.
'Flexbox improves the acoustics of the surroundings.'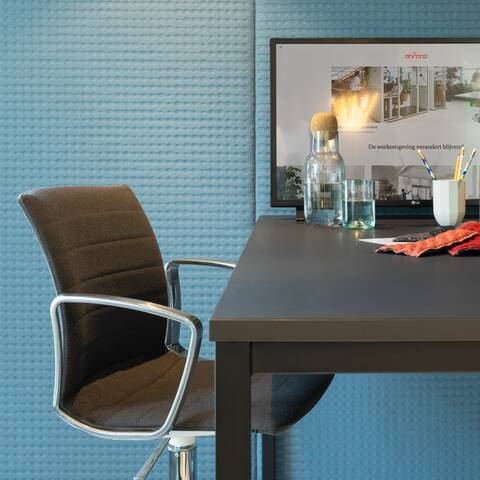 Upgrade with accessories
In the modern office environment, it's important to facilitate meeting spaces with optimal technical solutions. The module is fitted with power supplies as standard. Upgrade the Flexbox with integrated whiteboards, screens or a speaker set with webcam. All accessories are attached in a modular way and can easily be fitted at a later point in time.
Work out of the box
We've also put a lot of thought into the outside of the Flexbox. Use it as a break-out or brainstorming zone. The modular panels can help you create zones in an open space. Place several boxes side-by-side and use the remaining space as a scrum zone, for example.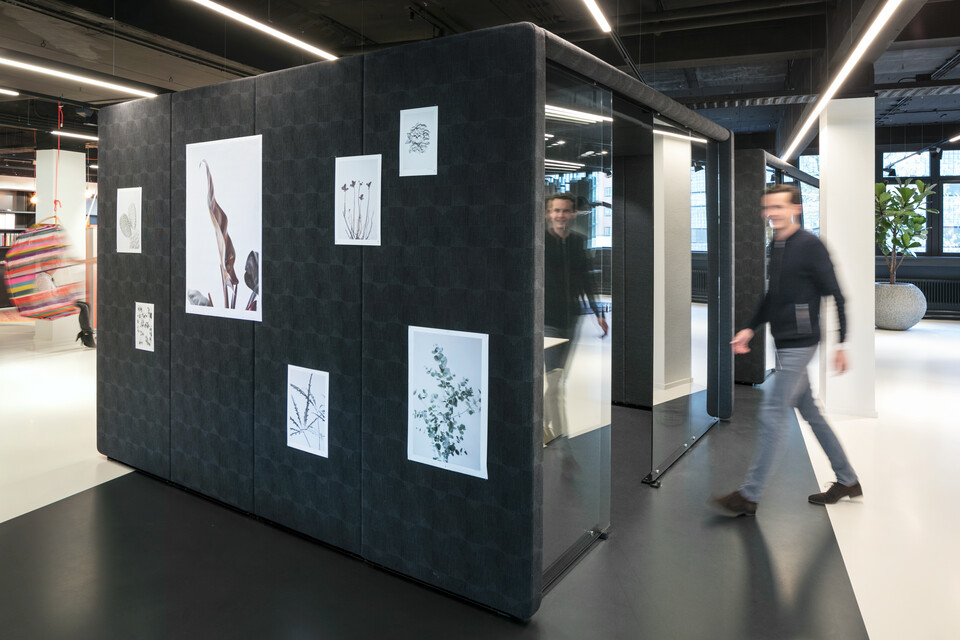 Acoustics
Absorbs ambient noise
100% modular
All components are detachable
Ventilation
60m3 per hour/per person
Sustainability
When designing the Ahrend Flexbox we have taken into account the reuse of the components and materials. All of the connections are detachable, which makes it easy to separate and reuse the modules and materials. This prevents waste.