Student-proof
All tables have solid frames and are always stable. For tables, there is a wide choice of different tabletop types and sizes. Furthermore, all of the materials in the lesson sets are comprehensively tested for intensive use. Even so, in the case of damage we can easily repair or replace a component. The entire Ahrend Grow Collection is EN 1729 certified. this means that all the lesson sets have a guaranteed strong construction.
Choice of Classic (4-leg), Comfort (C-leg), Work (I-leg), or Seminar (round tube 18x2 mm) base
Choice of round or elliptical (for Comfort and Work) tube
Available in 2 heights: 76 and 82 cm (Seminar only in 76 cm)
Choice of fibreboard or HPL (tables are then 6 mm lower) table top
Choice of various paint and table top colours
Standard plastic floor caps, optional with felt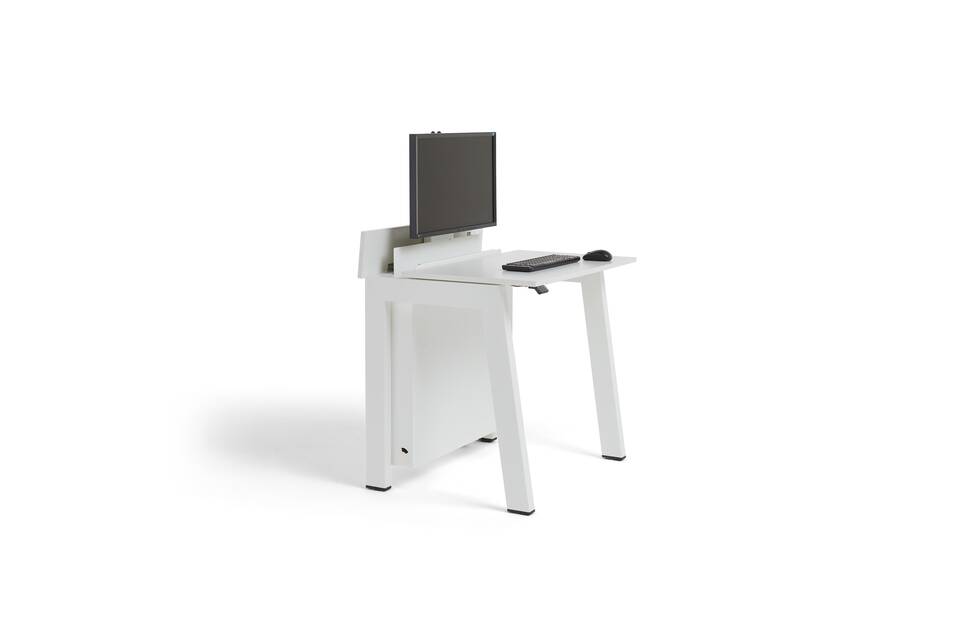 Hybrid Lesson Forms 
The Ahrend Grow exam table has a monitor that can be elevated from the rear of the table using an ingenious lift system.
Teacher table
Research increasingly shows that switching between sitting and standing at work is very healthy. Not only does it keep us fit, it increases productivity too. The Grow Move teacher's table is height-adjustable. This allows you to maintain a healthy balance between standing and sitting throughout the day. Thanks to the wheels on the back, you can easily move the table to another place.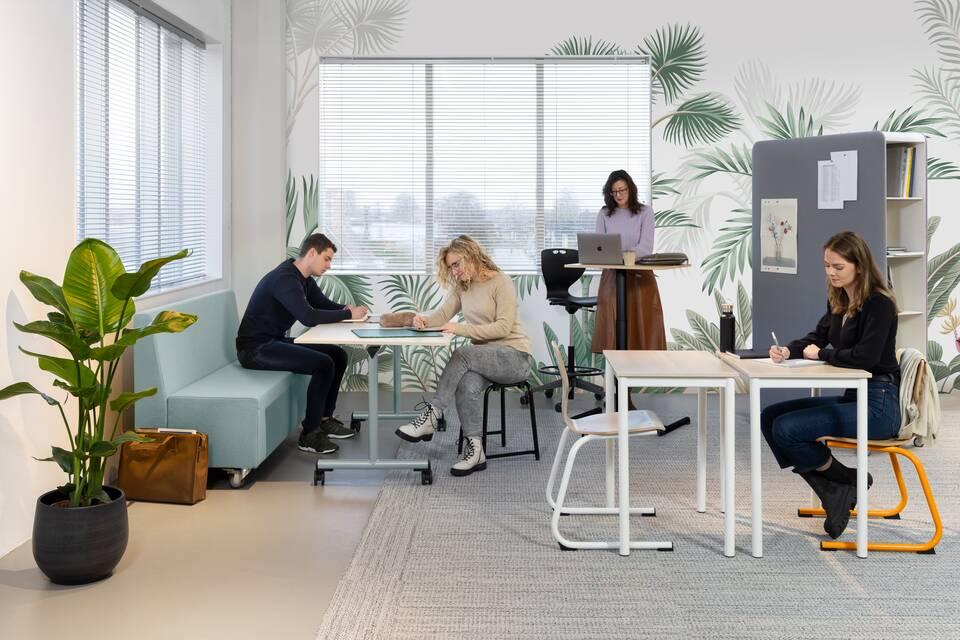 Grow Move Teacher Table

Adjustable from 76-120 cm (gas spring)
Table top available in 70x50 or 80x60 cm
Portable thanks to castors on base
Available as standard in satin Aluminium (08)
Grow Exam Table

Fitted with lift for monitor (max 23 inch), electrically operated
Top has enough room for keyboard and mouse
Measurements: 80x66 cm and 75 cm high
Steel frame in various paint colours
Rear of top can be opened with master key, space for mini PC
Sustainability
Where working method and production technology are concerned, the Ahrend Grow Collection complies with the strictest standards in the market. We work in accordance with ISO standards 9001 (quality management system) and 14001 (environmental management system). Ahrend also holds a PSO-30+ certificate (More Social Entrepreneurship Performance Ladder). This means that we accept our social responsibility and are committed to more sustainable workstations for people with high labour market vulnerability.
Lesson tables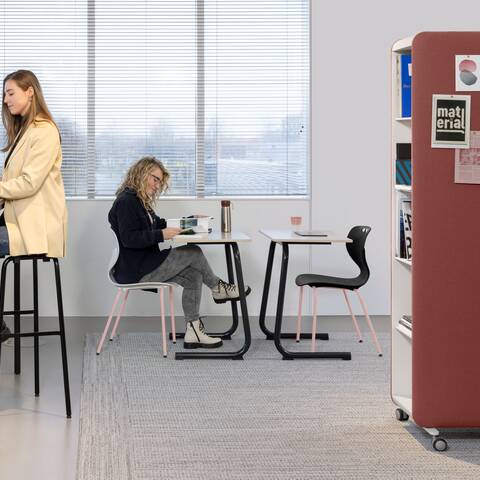 We would love to hear from you!
Do you have a question or would you like more information?
Get in touch