Engage
Ahrend Engage, a versatile train bench with a timeless design, can be used in many ways and in many locations. This multifunctional train bench is found in offices, hospitals and educational establishments. The active and comfortable seat makes it an excellent bench for reception or waiting areas.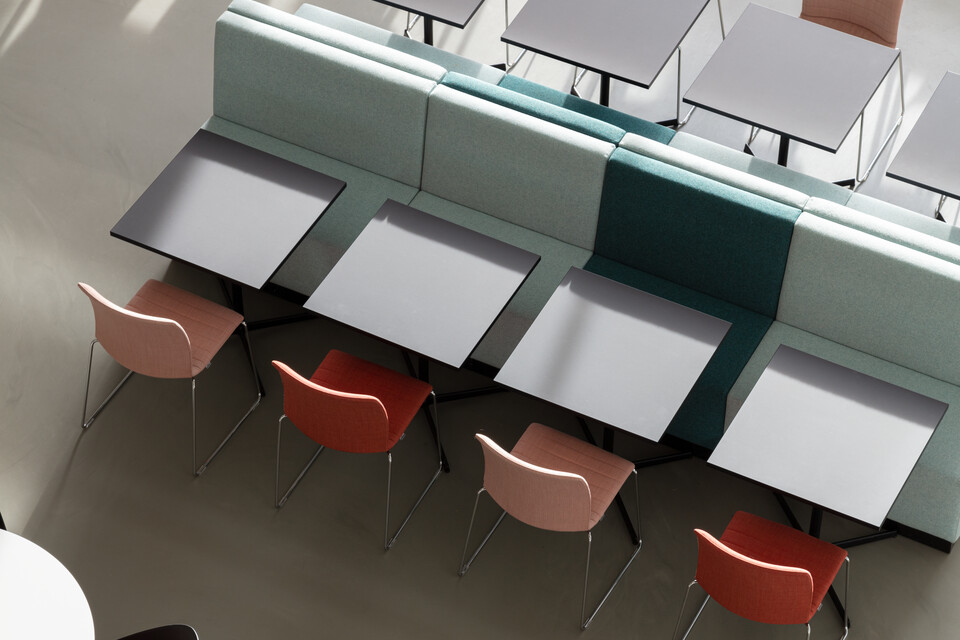 Choose your own finish
Ahrend Engage is a fresh and practical addition to any area in which people come together and meet - either formally or informally. The train bench is available as a single bench, double bench with shared back, corner unit and armchair. Choose your own finish. Castors can be added to the bench for extra flexibility.
Functional design
Thanks to its neutral design Ahrend Engage fits in perfectly with any space. The train bench lends itself particularly well to the hospitality environment. A coffee corner or canteen, for example, or a bar or restaurant. Or spaces that benefit from a relaxing atmosphere, such as reception, waiting or lounge areas.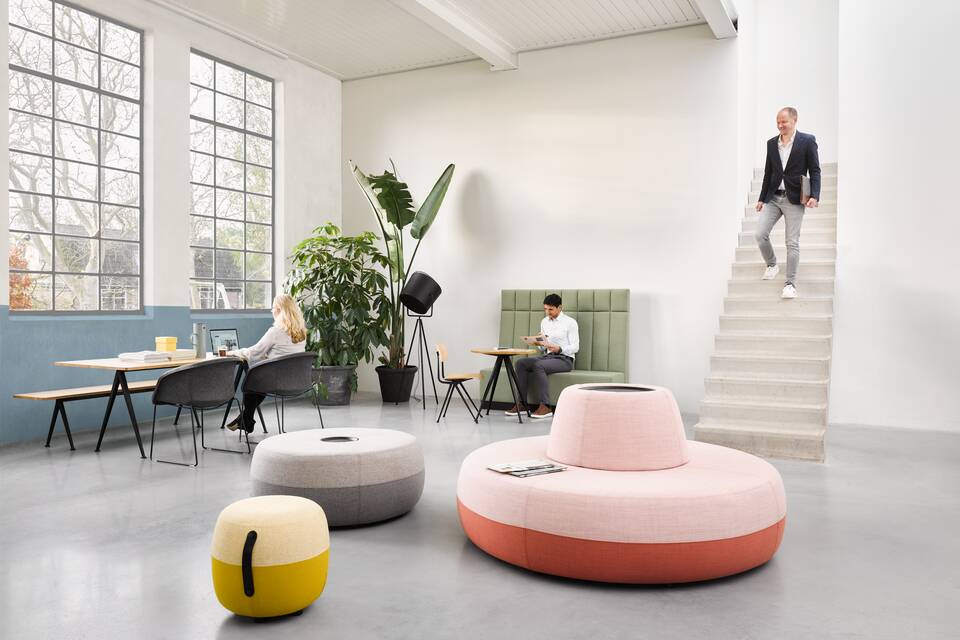 Available in a variety of sizes
Variaty of configurations
Width can be custom-made to between 60 and 240 cm.
Available in a choice of fabrics
Socket panel: 2x 230V, black
Headrest: 22 cm or 42 cm (custom sizes possible)
Base black as standard, options in aluminium or anthracite
Vertical seams: available in back support and headrest
Seat, back and headrest upholsteryin various fabrics and/or colours
Choice of base, legs (stainless steel or black) or castors
'Waiting for an appointment? With Ahrend Engage, even that can be a pleasant and comfortable experience.'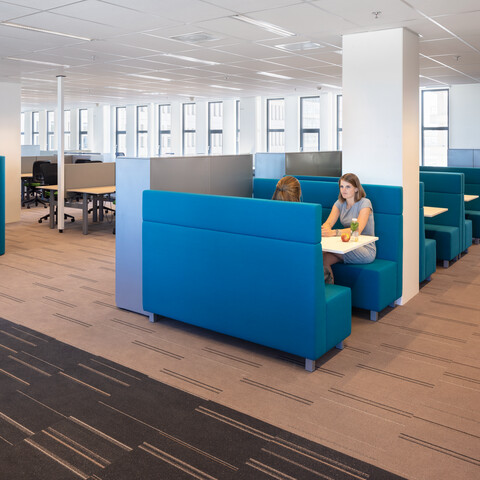 We would love to hear from you!
Do you have a question or would you like more information?
Get in touch