Balance
Ahrend Balance fits seamlessly into Ahrend's rich tradition of design. The Balance furniture line is the new standard for seated and sit-stand workplaces. The slender and thoughtful design, the stable construction and ease of use make this a real Ahrend classic.
Designer Marck Haans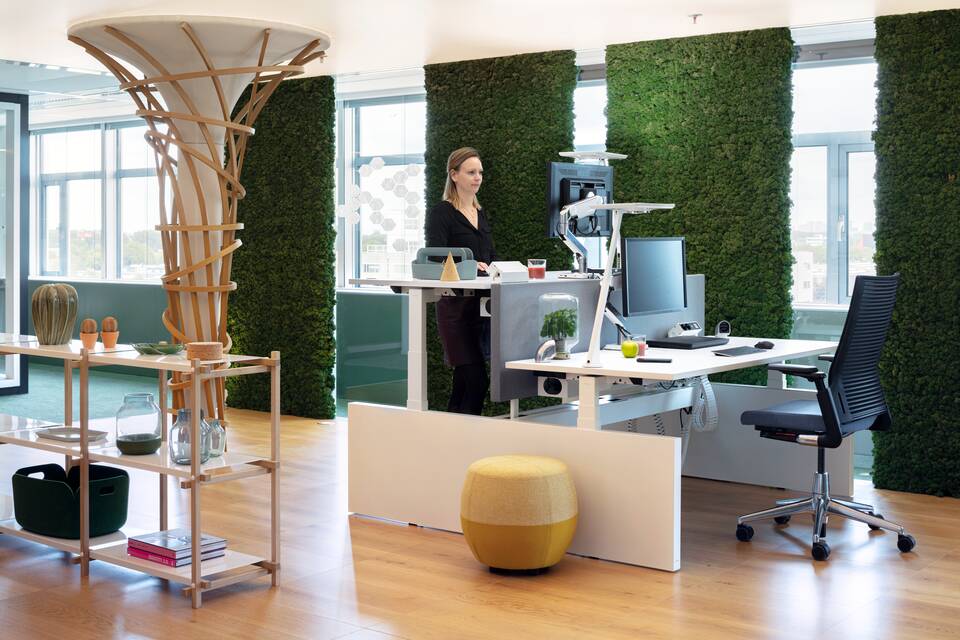 From sitting to standing work
With a Balance sit-stand, simply adjust your desk with the electric control to standing height. Ahrend Balance is available as a fixed height desk, height-adjustable via a crank handle or it can be electrically adjustable in height, both in the sit-sit range and the sit-stand range. Should you decide at a later moment that you would like to go for the benefits of a height-adjustable Balance then we can upgrade your Balance on location to another height-adjustment variant.
Innovative add-ons
Choose your add-ons for your Balance. For example, choose a folding leg, so you can be extra flexible with scaling up the number of desks in the office. Or go for additional comfort elements or full Balance Comfort: a combination of a heated desktop, personal cooling or heating and biodynamic lighting. Complete your desk with a PET hood, which covers cables and offers acoustic qualities. All options are easy to add.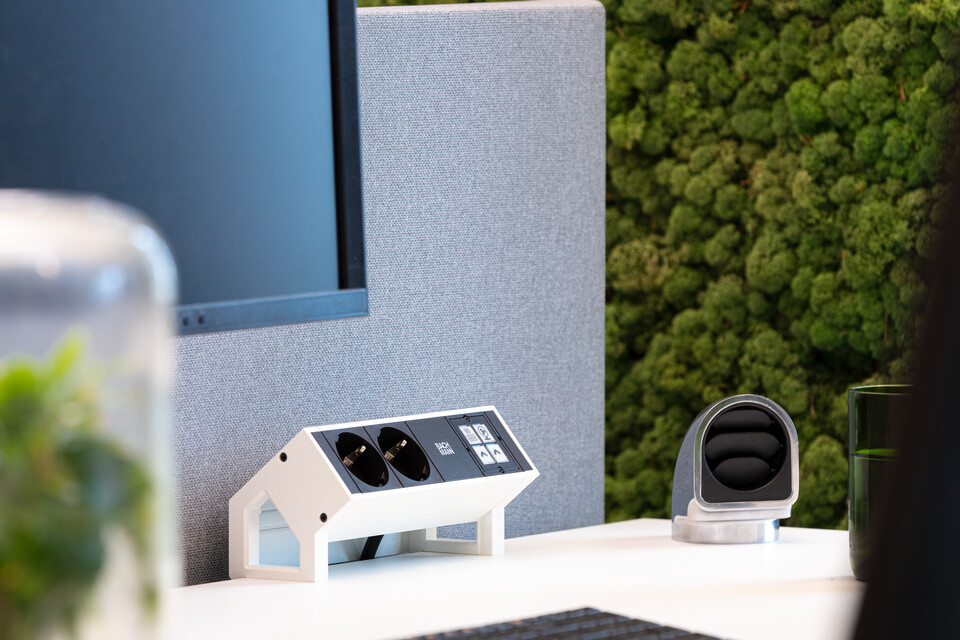 Design
A desk you can work at in every way. The Ahrend Balance design is slender and stylish, yet stable and ready for the future. In keeping with Ahrend's rich tradition of design. Configure the Balance to your personal taste by adjusting the legs, table top and level of privacy: a solo, duo or multiple workplace. In three simple steps, you can choose from over a million standard configurations. The Ahrend Balance furniture program is a furniture system with modular construction. You can create tailor-made layouts for your office. The modular Balance meets and exceeds all ergonomic standards and has a Cradle to Cradle Silver Certificate, meaning this sit-sit desk makes an ideal workplace for everyone.
Versions
Specifications
The basics

Steel frame
Powder coated legs in C-shape, L-shape, duo and duo version
Patented design allowing side by side legs to be independently adjustable while sharing one slab leg
Choice of 11 different paint colours and 4 trend colours
18 and 22 mm Monotop, 12 mm Ciranol table top or 18 mm Linotop
Patented quick fix table top
Height range 65 cm - 130 cm
Standards: NEN-EN 527-1,2 and 3, NPR 1813, CE statement, GS Zeichen and Ansi Bifma M7.1
The options

Anti-collision sit-stand workplaces
Acoustic panels
Electrics in or on the table top
Ahrend PuK wireless smartphone charger
Clean desk drawer
Flos Kelvin LED lamp with table top access
CPU-holders and (dynamic) monitor arms
Matching storage cabinets
Dimensions

Fixed height 74 cm for meetings
Height-adjustable from 62 to 88 cm with foldaway crank handle or pin adjustment
Height-adjustable 62 to 88 cm with crank handle
Crank or electric sit-sit adjustment 62 to 88 cm
Electrically height adjustable 65 to 130 cm in sit-stand variant with switch on top of or below the table top
Table top depths include: 80, 90 and 100 cm