Workplace at home
These days it is more common to work from home. Some a day a week, others regularly or or as in the situation today, when required. The latest technologies allow us to work where and when we want to. We store documents in the cloud and arrange virtual meetings with ease. Because of this, the home office has grown in importance. To set you up as pleasantly as possible, we will gladly help you design the perfect workspace for your home.


Vitalising home workplace
While employers provide a sound working environment at the office, at home we tend to overlook the importance of a healthy workplace. There are several aspects to this, such as the ergonomic office chair, the height-adjustable desk and the eye-level monitor. It is not always easy to satisfy these requirements at home.
A few tips to keep you fit and healthy while working at home: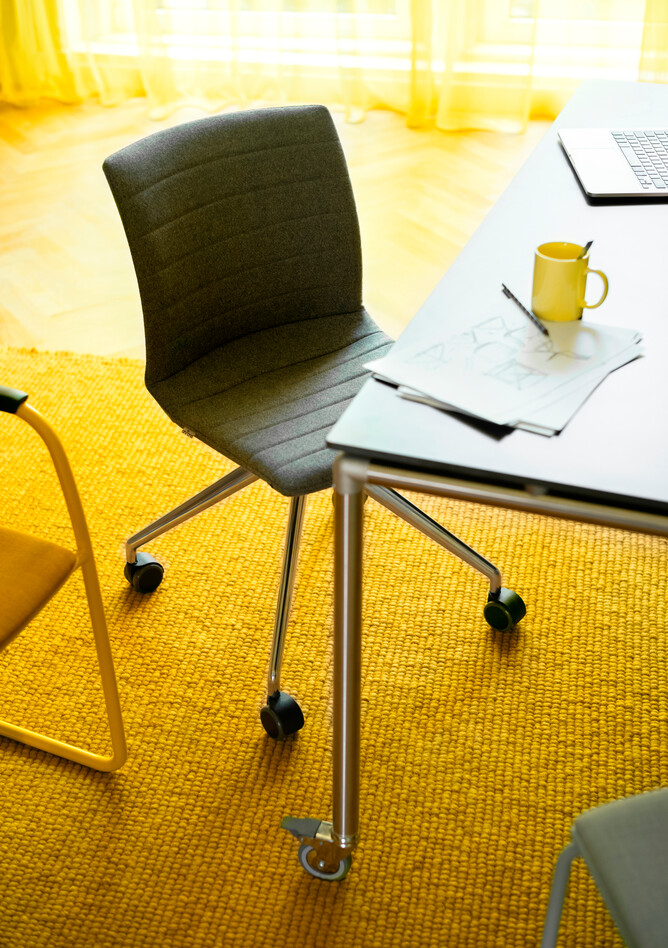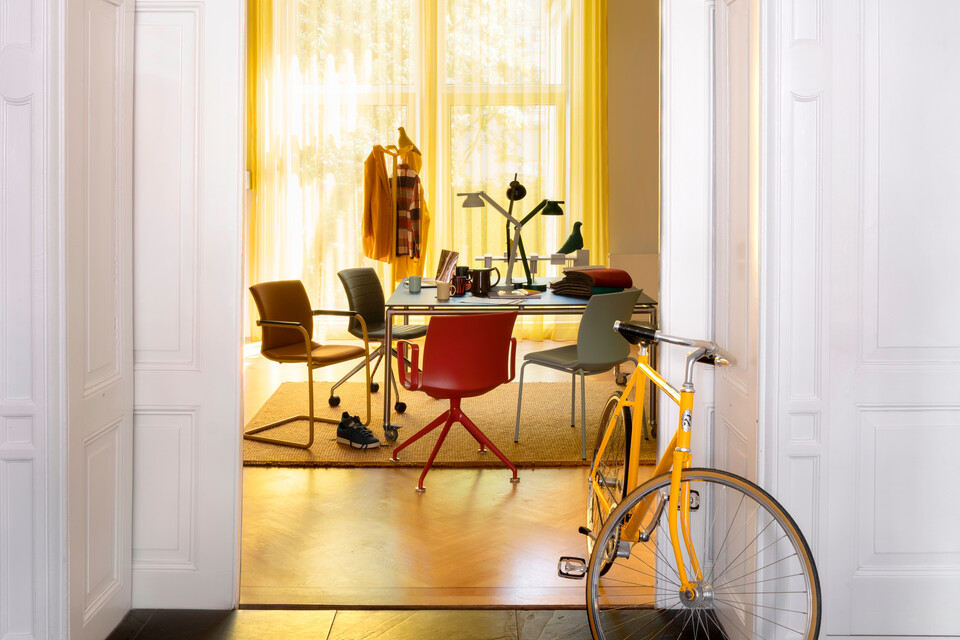 1) Place your monitor at eye level
Make sure you keep the top edge of your monitor at eye level. This is the minimum requirement for every workplace, whether you are seated at your desk or the kitchen table. A laptop stand will help you set your computer screen at the right height. Neck and shoulder complaints can also be prevented by plugging in an external keyboard and an ergonomic mouse. What if you don't have a laptop stand? Or an external monitor or monitor arm? Simply stack a few books and place your laptop on that.
2) Mind your posture when seated
At work we are often spoiled with luxurious, ergonomic office chairs, which are adjustable in all kinds of ways according to our personal preferences. But this isn't a needless luxury. A good office chair supports your body when seated and forces you to sit correctly. But what if you don't have all the bells and whistles? Place a cushion behind your lower back; this will support your lumbar region and stop your body from slumping.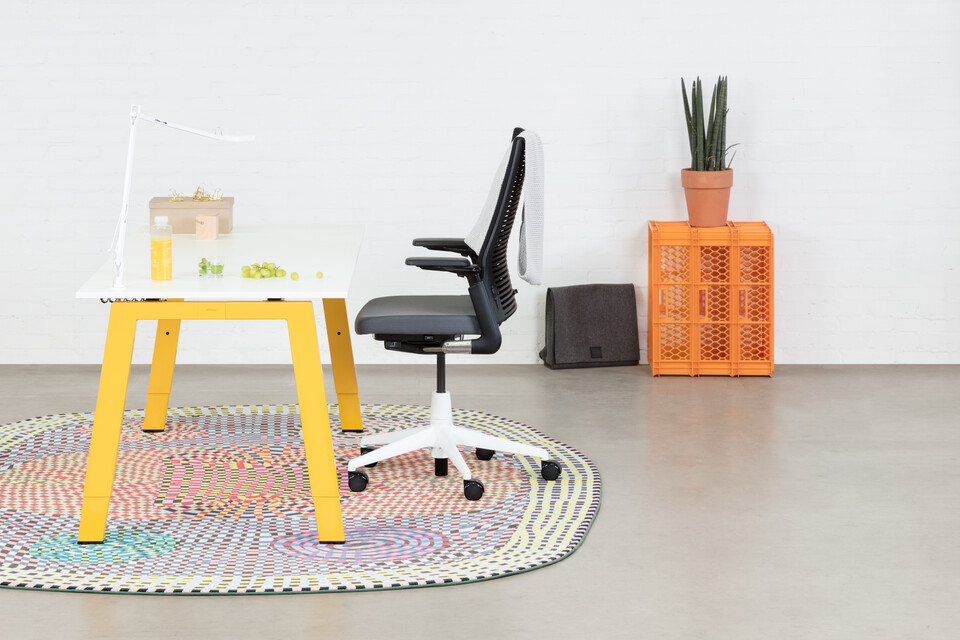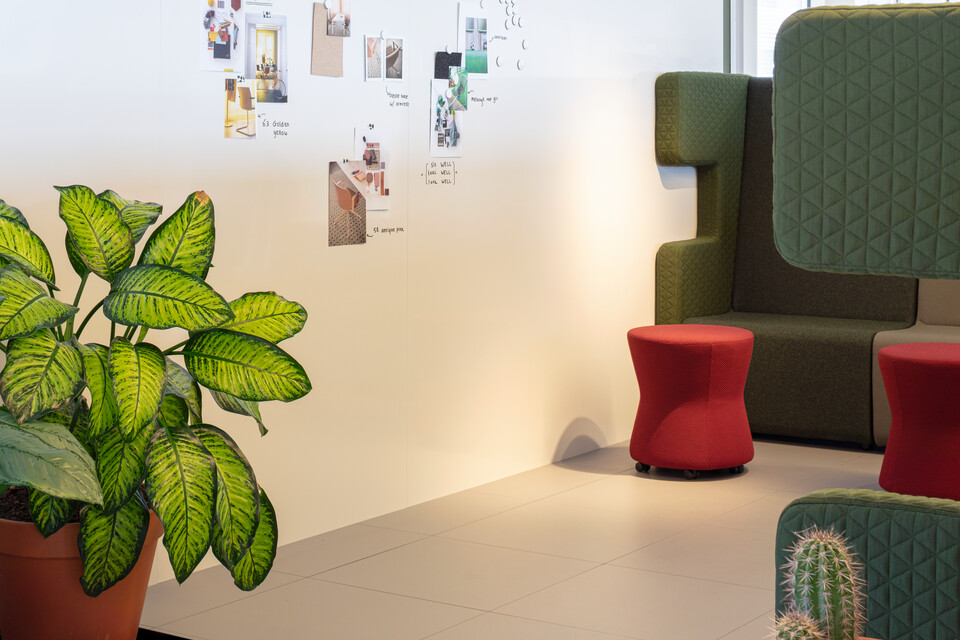 3) Create a pleasant working environment
As in the office, a visually pleasing workspace adds to the sense of wellbeing and happiness while at work. So don't shut yourself off in a cold, dark room, but turn your work area into a pleasant space. Daylight and natural elements, like plants, are vital. They help reduce stress and make you happier and more productive.
4) Alternate between sitting and standing at work
Our most important advice is to alternate between sitting and standing at work. We are used to a sit-stand workstation in the office, and to walking across the building for a coffee or a chat, but at home we often forget to keep moving. When you change your work posture you improve your blood flow, which in turn makes you feel more energetic. It also improves your concentration and creativity.
View our desks
Interested?