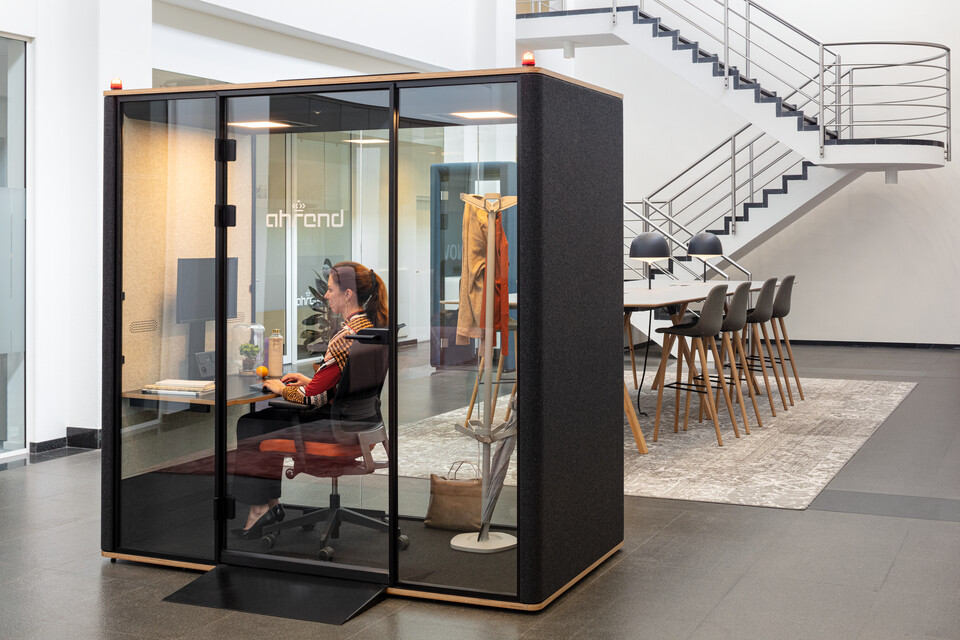 Optimal concentration
Home is proving to be the best place for concentrated work. Whereas the office is the place for impromptu social encounters. To encourage employees to visit the office regularly it is important to offer a variety of spaces in the community area where they can concentrate (stimulus-free zones).
Silence is the standard
These can vary from closed-off quiet places in the margins of an open working environment to a 'library environment' in which silence is the rule. In the latter case, fewer additional acoustic measures will be needed.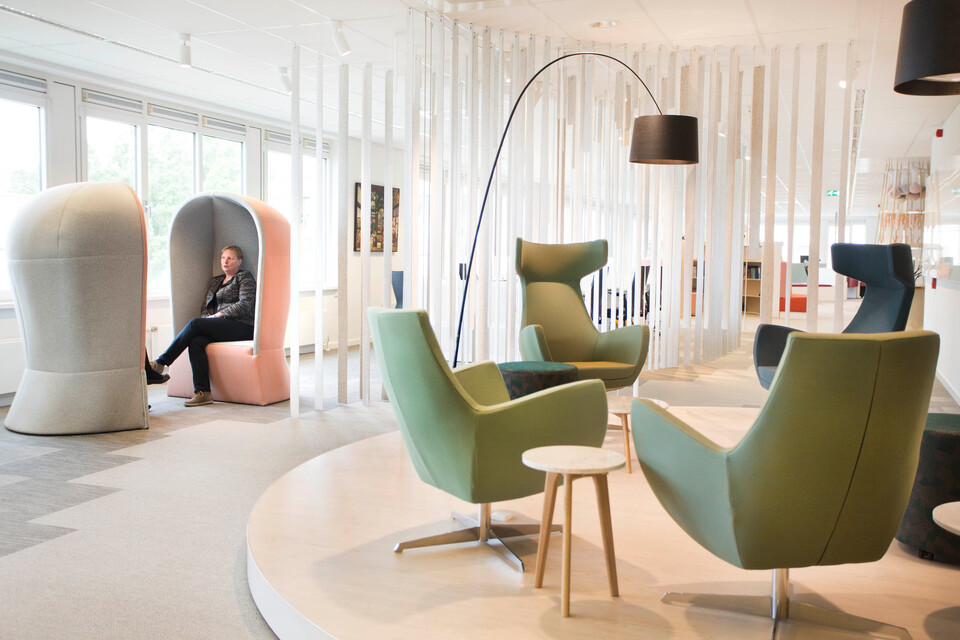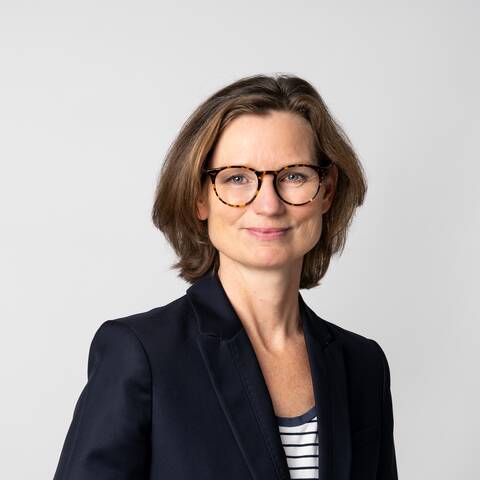 Questions or advice?
Do you have a question about the working environment of the future or do you want advice? Our experts are happy to help.
Get in touch