Hyll Collection
The Techo Hyll Collection is at home everywhere due to its accessible appearance. The cabinets and lockers are timeless and versatile and therefore fit into any environment: in the office, in public places and even at home.
Collection
The collection consists of cabinets and lockers that facilitate different ways of storage. They are available in many dimensions and decors. There is a suitable configuration for every environment.
By choosing uniform colours and materials, the cabinets and lockers can be combined with each other and with other Techo furniture in the same environment.
Accessible, timeless and versatile
For different storage methods
Lock with key
Soft-close
Extensive dimensions
Various decors
Cabinets and lockers can be combined
3 types of cabinets: without doors, with doors and with sliding doors
Add-ons cabinets: ash wood legs, upholstered back panels, planters, tops
3 types of lockers: with fully closed door in two heights and door with opening
Add-ons lockers: drawers for bottom row, panels for top and sides, wide choice of locks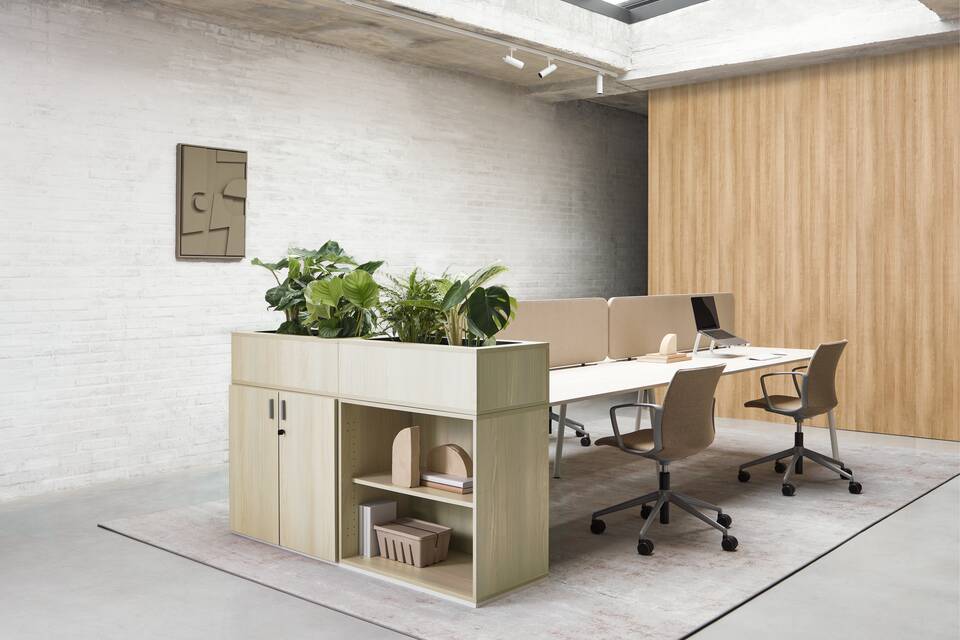 Cabinets
The cabinets combine sleek design with practical storage. They come in three types: without doors, with doors and with sliding doors. The doors have a soft-close mechanism and a lock with key. The shelves are adjustable. They can be finished with an aluminium strip, and are also available in steel. For a more homely look, ash wood legs instead of plinths form the base of the cabinet.
There is an upholstered panel for the back. This allows the cabinets to be used as attractive room dividers and improves the acoustics in the room. A planter can be placed on top of the cabinets. This way you can easily add plants for a healthy environment. There is also a top for a luxurious finish of the cabinets.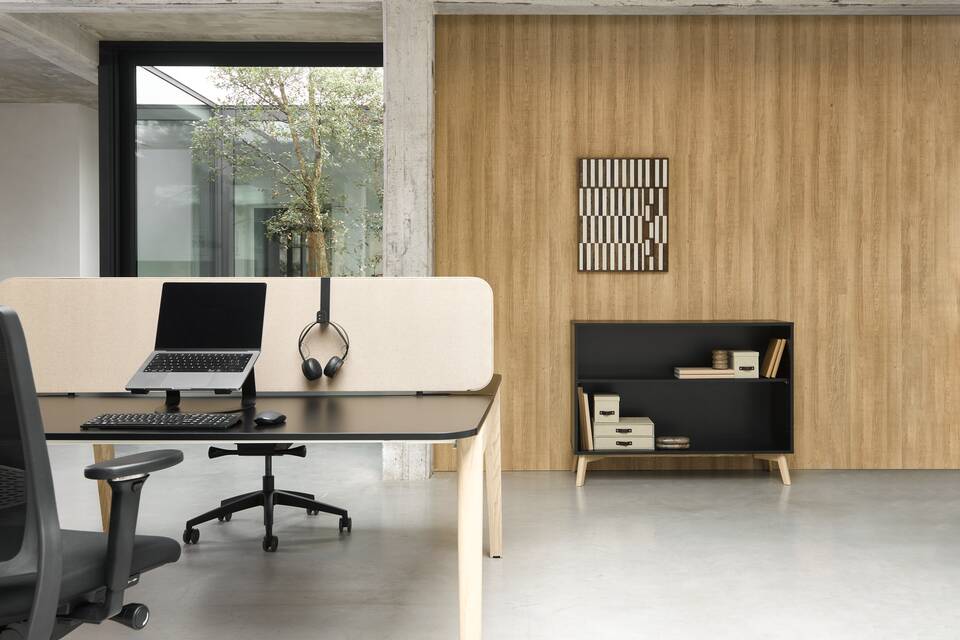 Lockers
Lockers are particularly suitable for the temporary safe storage of personal items. They are ideal in a lobby or other public space, but also in the office. The locker cabinets are available with three types of doors: a completely closed door in two heights and a door with an opening, for example for mail. A drawer is possible in the bottom row of the locker cabinet.
The top and sides of the locker cabinets can be finished with panels, available in the same decors as the doors. The locker cabinets are equipped with a lock with key as standard; other types of locks are also possible.