Pedestal
No matter how advanced our digital storage, we will always have a need for physical storage, for office consumables, for example, or hard copies of important documents. Keep these items within reach with the Ahrend Pedestal.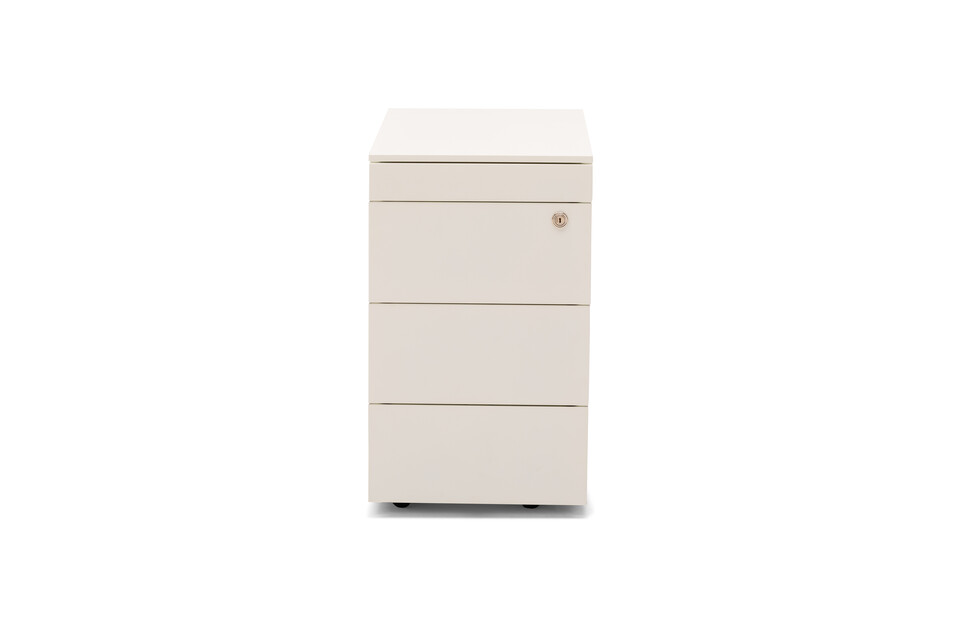 Flexible storage space
Mounted on castors, our pedestal can be used flexibly wherever they are needed in the workplace. Not only does this practical cabinet appear to float on its recessed castors, but the minimum height offers a wider range of adjustment for worktop heights.
Two widths
Drawer cabinets come in a standard width of 42 cm. To create more legroom under the desk we also make a narrower, 32 cm version.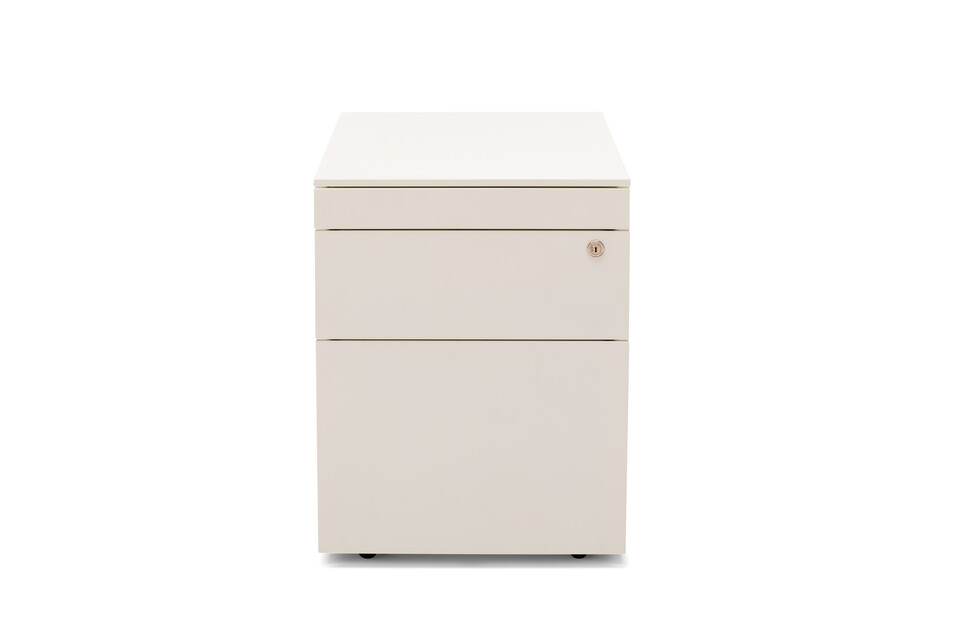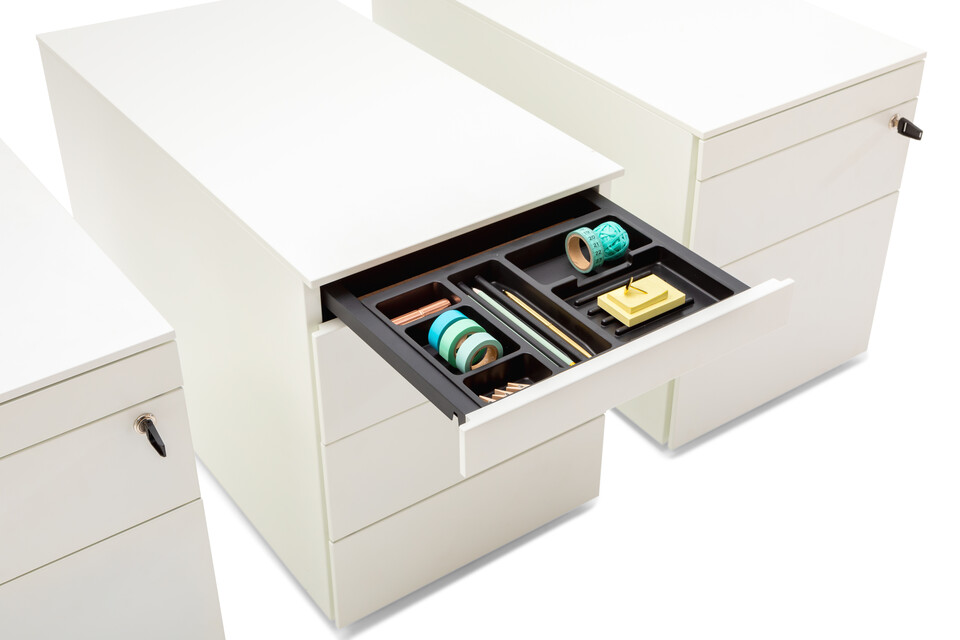 Safety first
Drawer stops and counterweights prevent the cabinet from tipping over and guarantee stability. The use of double-walled drawers protects the runners and helps prevent accidents.
Specifications
Movable
Swivel castors
Drawers can be pulled out fully
Drawers fitted with telescopic runners
Protected running gear, sharp edges covered
Drawer stops and counterweights prevent tipping
Lockable with hinged key
Flush drawer fronts with integrated handles
3 colours: aluminium metallic, white or black
Standard width of 42 cm or narrow 32 cm version for extra legroom
Two depths available on standard 42 cm width model: 60 and 80 cm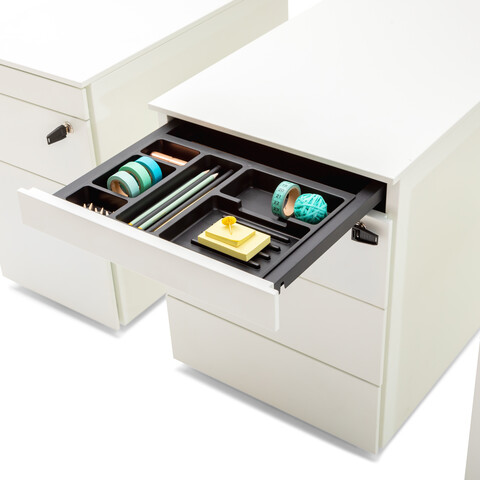 We would love to hear from you!
Do you have a question or would you like more information?
Get in contact