Clean-Desk Drawer
These days, we work where and when we want to. Whereas we once would have a fixed workstation and a personal drawer, our data is now stored in the cloud. Even so, we still need to keep office items within easy reach at work. And this is why Ahrend has designed the Clean-Desk Drawer to go with the desks in the Balance, Team Up, Portal and Mehes collections.
Clean desk
Keeping accessories close to hand, without clutter, is no problem with the Clean-Desk Drawer. The compact drawer is neatly concealed beneath the desk. It offers space for small office items such as pens, a notepad or paper clips. With nothing on the desk your workplace is tidy and easy to keep clean.
'All of those essential office items in hand's reach'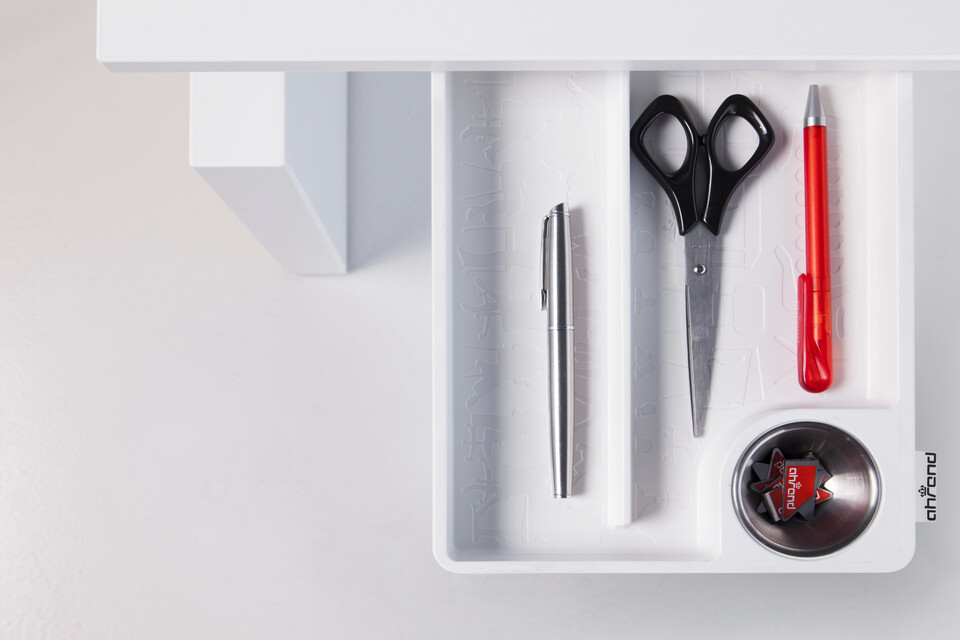 We would love to hear from you!
Do you have a question or would you like more information?
Get in contact