Ahrend Assist
Flexible office environments, ready for hybrid working. Ahrend developed the Assist collection from this perspective: a series of pouffes with a simple design in a variety of shapes.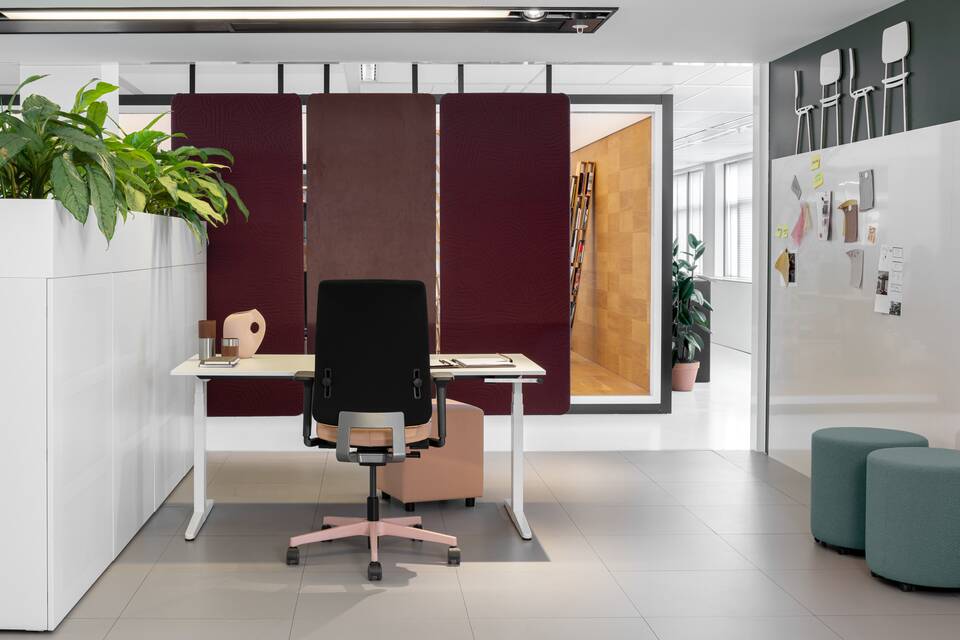 Accessible
Ahrend Assist is an upholstered, lightweight pouffe that is ideal for a brief sit-down, joining a colleague at their desk or resting one's feet on. It is a friendly, accessible pouffe that complements the furniture in residential, work and waiting spaces.
Versions
The Ahrend Assist is available in 5 different sizes, varying from a small, round pouffe to a rectangular 82 x 42 cm model. The rectangular and square models are on feet. The round pouffes have castors. They are finished with high-quality foam for a comfortable seat.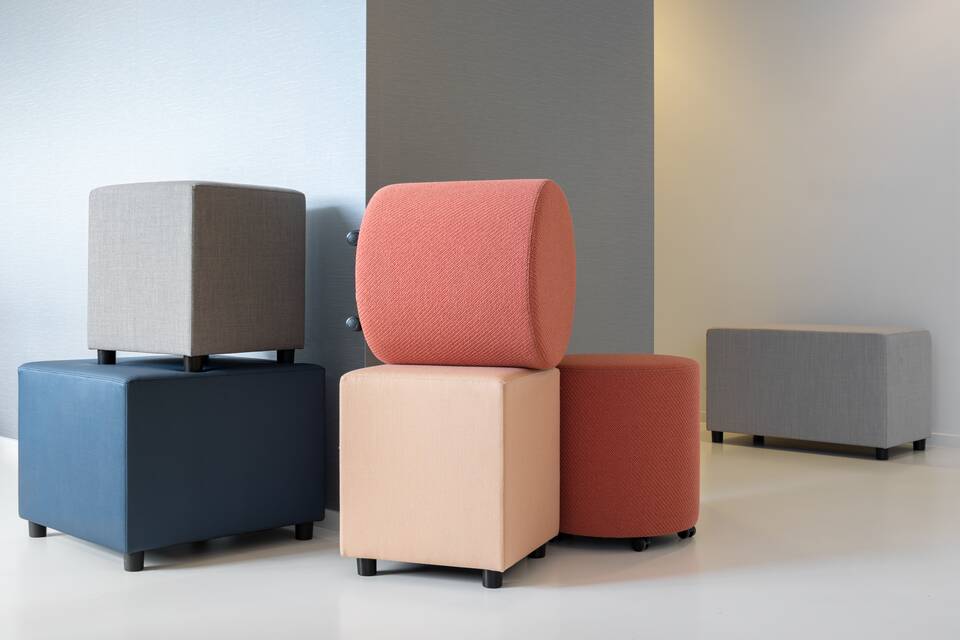 The round pouffes can be rolled on castors
The square and rectangular pouffes have fixed legs
Seat height for all models: 49 cm
A range of upholstery options: from soft, warm fabrics to fabrics for care and education settings
Round: 47 or 54 cm diameter
Square: 42x42 or 60x60 cm
Rectangular: 82x42 cm
'Create a flexible environment with this stable, lightweight pouffe.'