TURN
The TURN conference chair is distinctive in design and simplicity. The clever frame consists of a single piece and the netweave covering creates a sleek appearance. The motion mechanism offers comfort and freedom of movement.
Designer Paul Brooks
Good sitting
Seat adjustment is often not a priority. That is why TURN has a motion mechanism that suits every user, because it automatically adjusts to the body weight. Nothing needs to be set up. Adjusting the seat height is easy; there is only one lever. The flexible netweave covering ensures the correct pressure distribution.
Height adjustable
Black plastic frame
Black netweave covering
Black plastic star base
Universal castors for both hard and soft floors
Light grey plastic frame
Netweave covering in beige, light grey or anthracite
Armrests
Light grey plastic or polished aluminium star base
Soft wheels for hard floors or hard wheels for soft floors
Plastic gliders for hard or soft floors
Versatility
Frame, netweave covering and star base are available in various colours. Armrests are optional. TURN steals the show in every meeting room.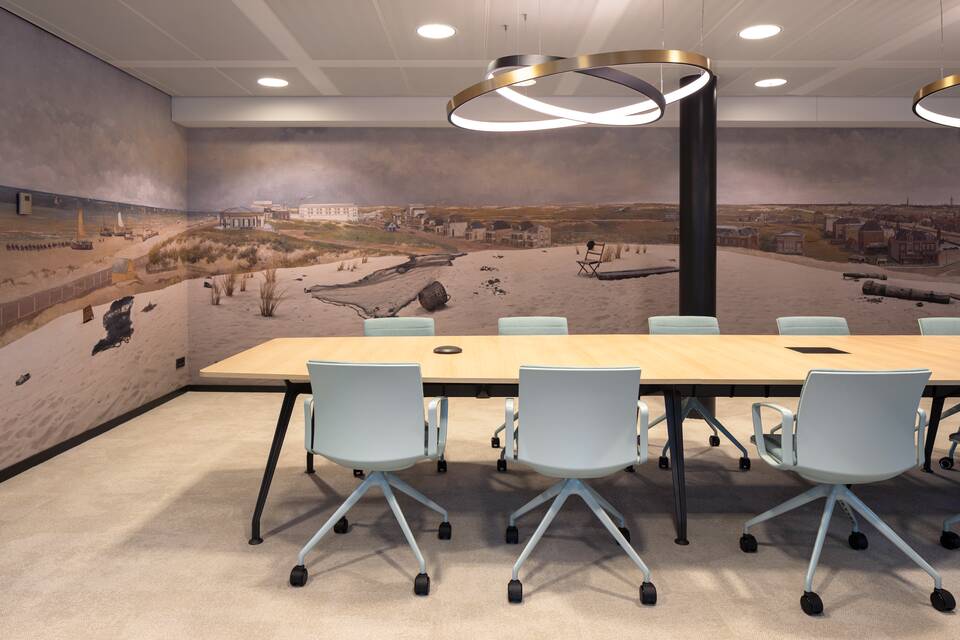 We would love to hear from you!
Do you have a question or would you like more information?
Get in touch