NOMI
NOMI is a unique and versatile chair series with a high level of seating comfort. The plastic seat shell forms the basis for all chairs in the series. The functionality of the chair is determined by the type of base provided.
Good sitting
The 3D-shaped plastic shell offers great seating comfort due to the built-in, limited flex movement in the back. The inside of the optional, removable fabric cover has a thin layer of foam for extra comfort on the seat and back. You're always sitting well on a NOMI.
Modular design, parts are interchangeable
Plastic seat with high seating comfort
Universal castors for both hard and soft floors
Hard gliders for soft floors
Collection complies with EN 16139:2013
'Project' variant complies with EN 14703:2007
15 versions
Some versions stackable up to 11 units
'Project' variant can be linked
12 lacquering colours for bases
Some bases available in chrome
Wooden base available in oak or beech
7 shell colours
More sustainable shell variant
Removable fabric cover
Wide choice of fabric cover upholstery
Detachable armrests
Soft gliders for hard floors
Versatility
Thanks to the wide selection of bases, you can give NOMI the functionality that is right for you. Bases are interchangeable, meaning you can use the chairs multifunctionally. The shell is available in different colours and the removable cover is available in various fabrics. This way the NOMI can be designed to fit your tastes. The removable cover also makes it easy to transform the chair from plastic to upholstered, giving it a different function and appearance. The chairs from the series go well with each other; the overall picture remains composed because your choices come from a single chair family.
Sustainability
Circularity has been taken into account in the design of NOMI:
The shell is made of special plastic (Restylon P) and consists of 40% recycled materials, whilst for the even more sustainable variant this is 90%
The upholstery is not glued to the chair, but applied as a loose cover
Wide choice of durable fabrics for the loose cover
All parts are interchangeable and easy to replace
NOMI meets all your needs, now and in the future. The chair is easy to adapt to new needs when it comes to function or appearance - even after several years of use. This is possible due to the modular and universal components used in the chair. Adjustments can be made at your location.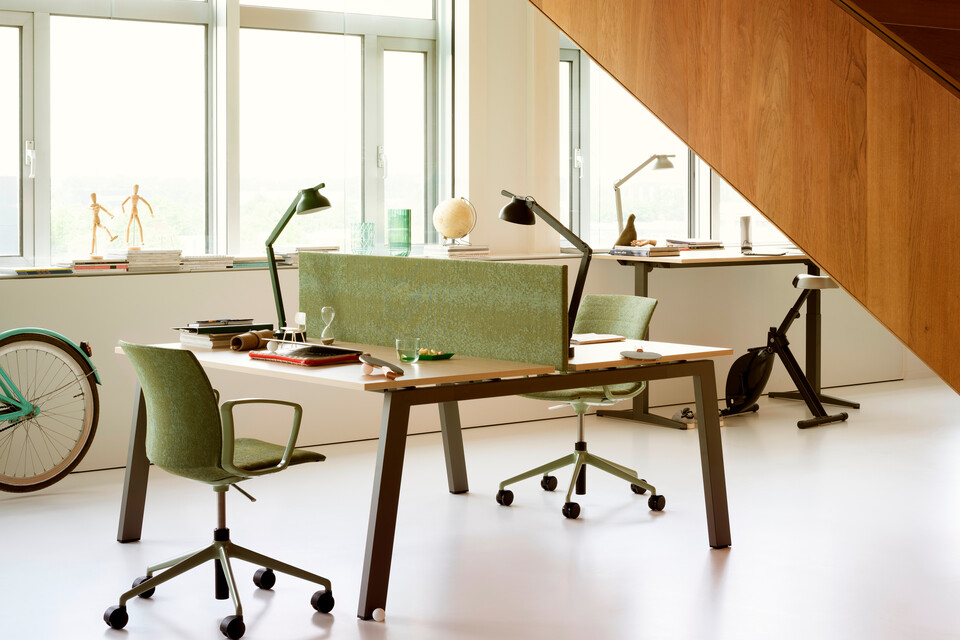 We would love to hear from you!
Do you have a question or would you like more information?
Get in touch