Hesta
Work environments are becomingly increasingly domestic, as the office becomes a place to meet and talk things over. This places new requirements on the look and functionality of the environment and its furniture. Thanks to the Ahrend Hesta, working no longer has to look or feel like working.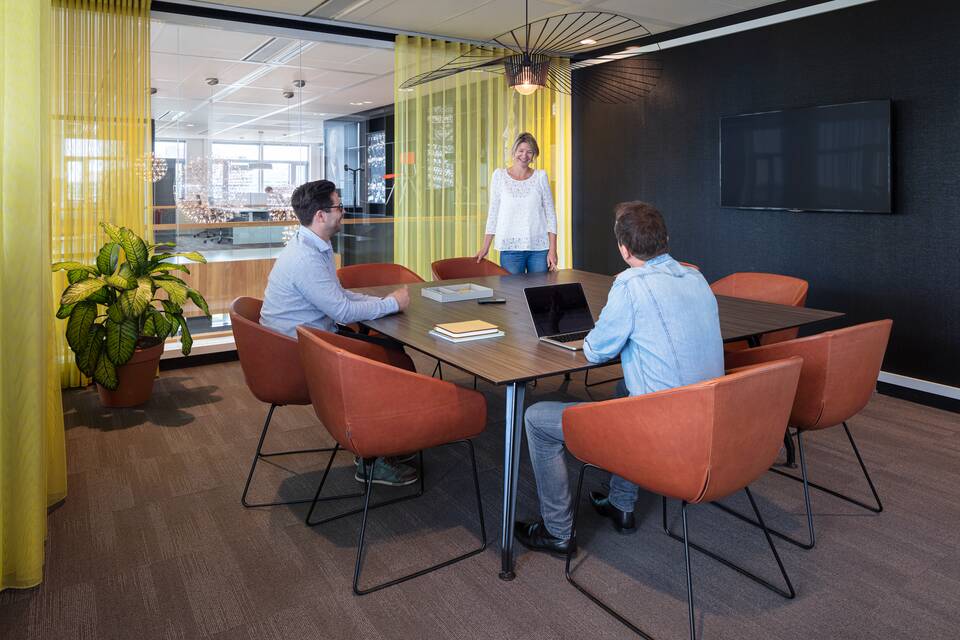 Luxurious comfortable conference chair
The Ahrend Hesta chair can be placed anywhere. It offers every room a comfortable place to sit. The chair will serve as an inviting visitor chair or a compact, luxurious conference chair. The use of high quality shaped foam gives the Ahrend Hesta an extremely high level of comfort. A broad range of chassis gives this chair added freedom in terms of design and functionality.
Specifications
Compact seat with steel frame in comfortable shaped foam
11 chassis variants; from fixed 4-leg to sled base, from wooden to swivel office chassis
Upholstered in a broad pallet of fabrics and colours
Width: 61 cm
Depth: 61 cm
Height: 83 cm
Seat height: 46 cm
Variety of chassis types
Chassis in chrome, lacquered steel or various wood-stain colours
Seat upholstered in fabric or leather
'The Ahrend Hesta is an inviting visitor chair or compact conference chair. The high quality shaped foam offers excellent sitting comfort.'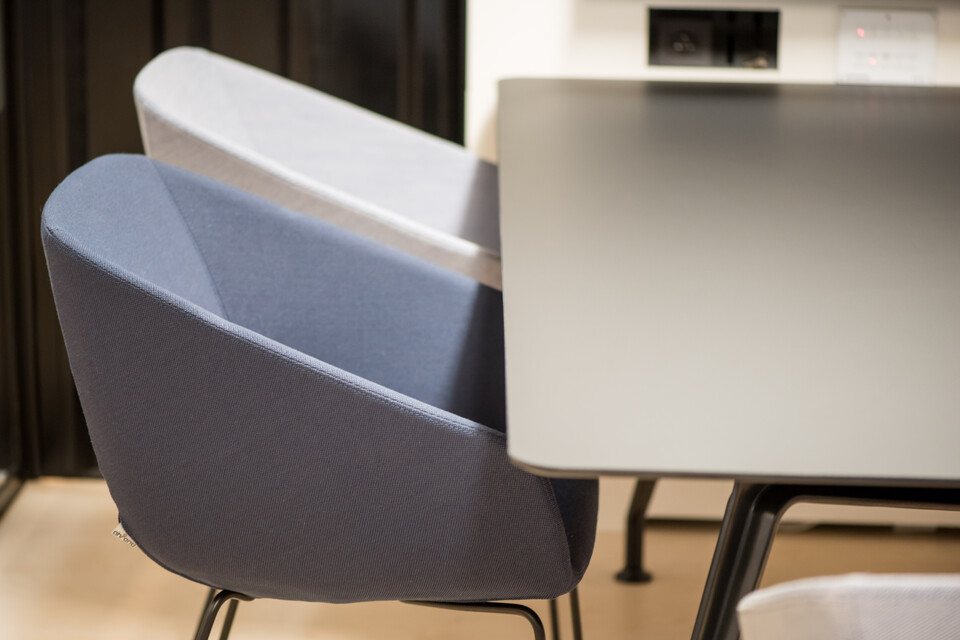 We would love to hear from you!
Do you have a question or would you like more information?
more information