Ahrend 370
A chair that owes its multifunctionality to design simplicity: the Ahrend 370. The slim design allows this timeless chair to fit into place in any space. Thanks to the chair's wide variety of finishes, you can find the right model for every space. The chair is also fully recyclable.
Designer Kees de Boer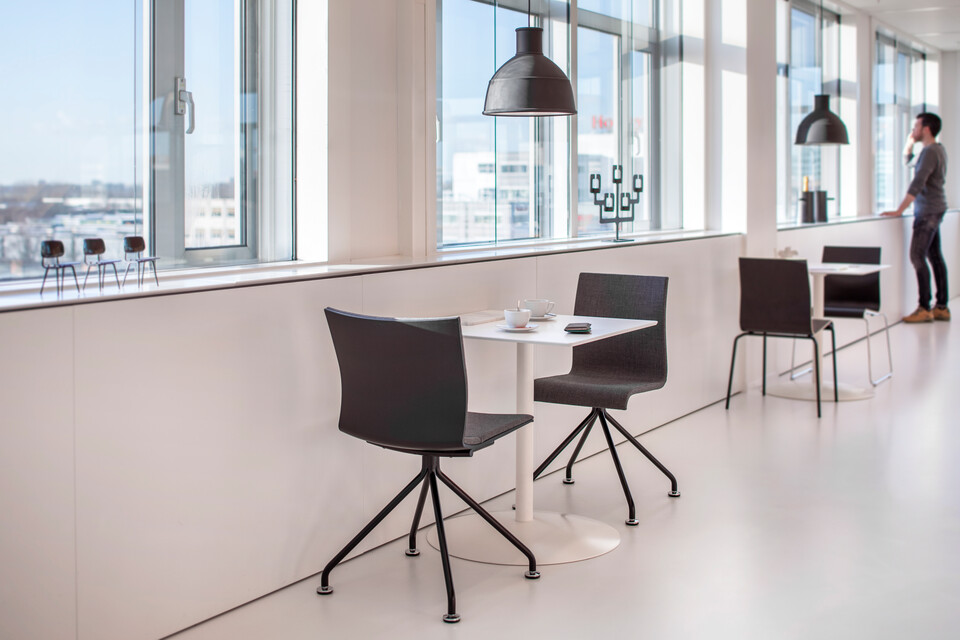 Infinite options
The Ahrend 370 name covers a broad collection of chairs. The different fabrics, chassis and wood finishes are infinitely combinable. For a warm and luxurious effect, choose the soft upholstery finish. But what if the chair is to be used intensively, in a company canteen for example? Choose the smooth, wooden seat. The ergonomic design makes the seat shell extremely comfortable.
Easy storage
It is easy to scale up the seating for a meeting room or conference hall with the Ahrend 370. The chairs can be stacked efficiently in a storage space. They are lightweight, so everyone can lend a hand. This also means that they are easy to clear away again. And what makes the Ahrend 370 unique is the concealed shell mount on the chassis.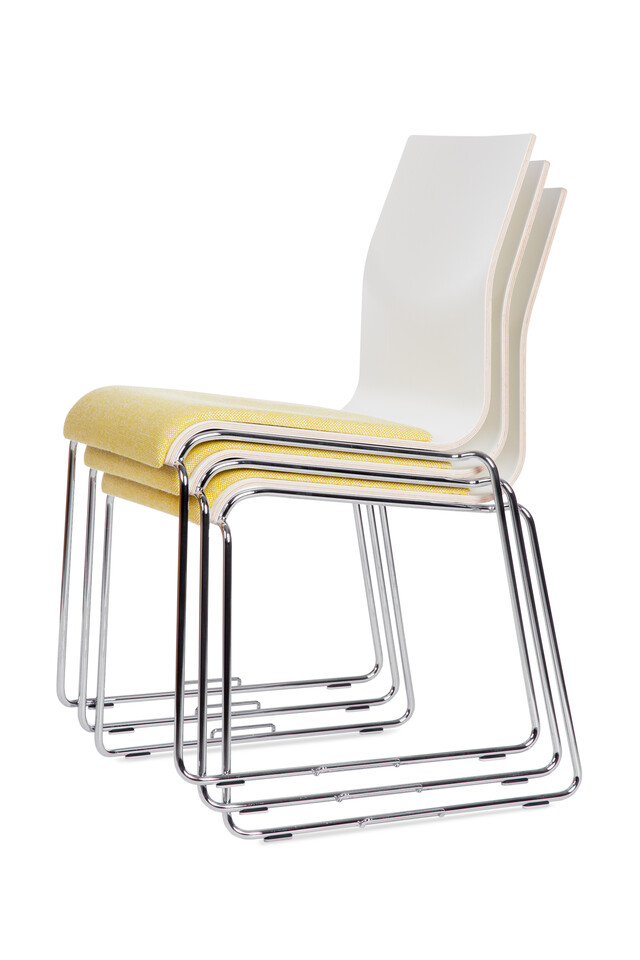 'The Ahrend 370 delivers optimum sitting comfort to any meeting room, classroom, restaurant or waiting room.'
Specifications
The Basics

Four-legged chair in 18 mm round tube steel frame
Wire frame in 12 mm chromed base
High chair wire frame in 12 mm chromed base
Stackable
Interconnectable (not possible at high chairs)
Seat shell in variety of finishes

Stain colours
Unicolours
Wood finish
Wood veneer
Opdekstoffering zitting
Fully cushioned upholstery
Upholstery
Dimensions

Seat height: 47 cm or 81 cm
Total height: 84 cm or 121 cm
Seat length: 43 cm
Width: 40 cm