Rooming-in
Create a sustainable and pleasant recovery environment with Rooming-in. This modular seating and sleeping solution offers a simple way to stay with a patient overnight. The handy straps allow you to convert the inviting easy chair into a bed. A positive influence on the patient's comfort and recovery. An item of furniture that is fully compliant with the latest findings of the Healing Environment-concept. Rooming-in was designed by EGM architects and co-created with Ahrend.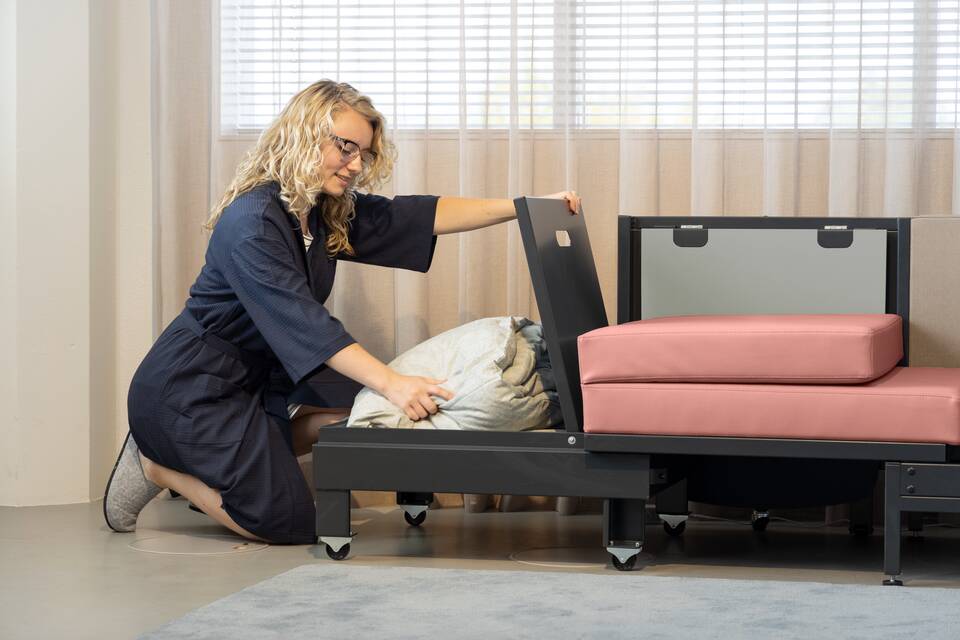 Innovative and easy-to-use design
This modular seating and sleeping solution provides a very simple way to stay with a patient overnight. The Rooming-in has an innovative design and comes in 4 variants. The chair converts to a sleeping place with ease. The appealing table-and-chair integration leaves ample room for manoeuvre in the room. A well-designed storage space offers simple storage for personal items and bedding.
Ease of use
The metal frame on legs is easy to keep clean. The upholstery is simple and easy to clean. The use of strong HPL improves the scratch resistance of the table worktop.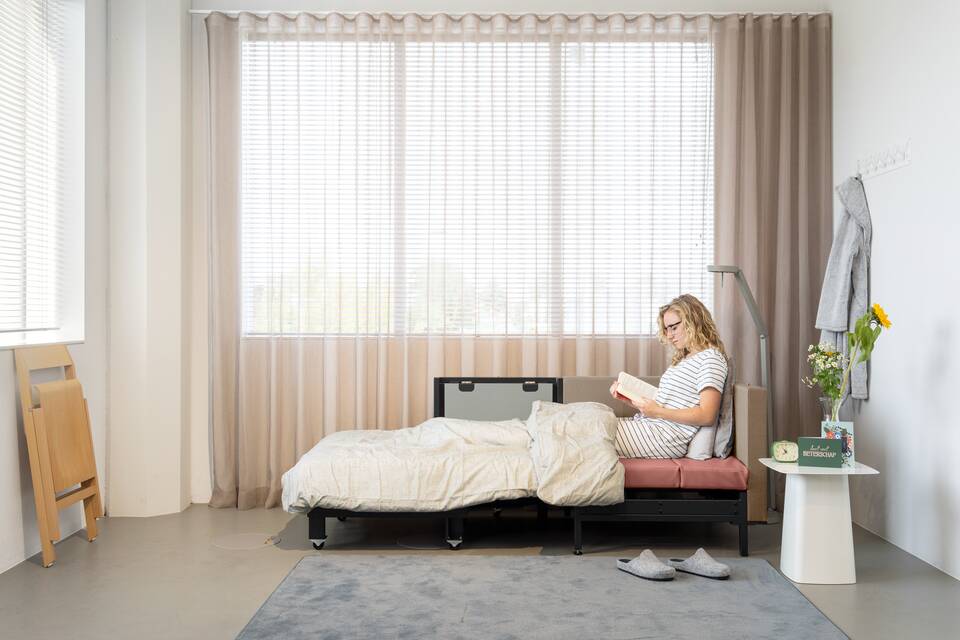 'The Rooming-in creates a safe, pleasant and healthy environment. A comfortable seating and sleeping place that helps speed up a patient's recovery'
Ease of use
In a few simple steps, the user can easily convert the seat into a bed. The Rooming-In has loops attached to all moving parts so that it is immediately obvious how to convert it.
You fold the table in, pull out the box under the seat and reposition the cushions: it's that simple. From a comfortable seat to a complete single bed for a good night's sleep, right next to the patient.