Ahrend S25
Workspaces can be easily partitioned with S25 front panels. Use them to create a sense of privacy for employees. With their fabric covering, the panels give a homely feel to the workplace.
Designer Lieke van Gool en Kees de Boer
S25 panels create privacy in an open plan working environment. They offer more seclusion, which aids concentration. This increases comfort in the workplace considerably. The fabric used on the S25 panel softens the feel of the workplace.
'Create privacy in an open working environment with the Ahrend S25.'
Specifications
Wooden core made from recycled timber
Right angled panels with a thickness of 25 mm
No frame
Fixing holes for Ahrend furniture lines
Seven widths: 80, 100, 120, 140, 160, 180, 200 cm
Panel height solo workstation: 65 and 75 cm
Panel height duo workstation: 49 en 59 cm
Panel height including supports: 108 cm or 118 cm (measured from the ground)
Fixes to table top, frame, table leg or mounting frame
50 mm radius on corners on one or two sides, similar to Ahrend Loungescape
Metal frame, colour lacquered for right angled corners
Accessory rail for paper, for example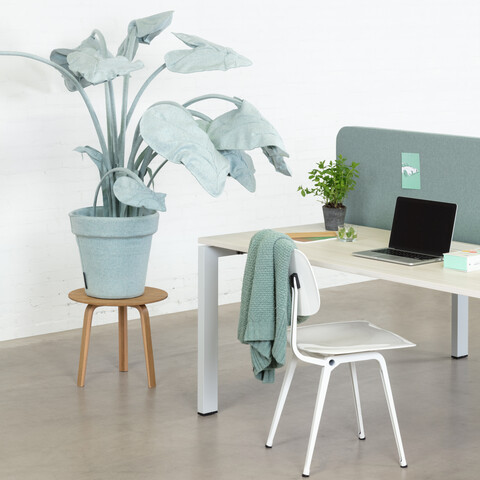 We would love to hear from you!
Do you have a question or would you like more information?
Get in touch