Huawei Bucharest
Huawei is a leading global provider of information and communications technology (ICT) infrastructure and smart devices. We have been working for the company in Romania since 2007. The project in Bucharest involved the fit out of a new building in just six weeks.



Challenging time frame
Huawei launched a major tender, which we won for the fit out of a 4,000 m2 office to provide space for 300 employees. The order was for a complete fit out and custom-made furniture in a challenging time frame of 6 weeks.
"All the interior designs came from the architect engaged by Huawei. Our work was therefore performed in cooperation with the architect. We had two project managers on site who coordinated the quality of work and who were also in contact with the client to assure them that everything would be finished on time and as planned", says Catalin Mihai, Business Development Manager at TECHO Romania.
Impressive office
The aim of the project was to create the most impressive Huawei office in the world. Our contribution to the project included many custom-made furnishings and lighting. The main challenge turned out to be the fixed deadlines for completion, which were based on the lease expiry date for the client's previous premises. If we had not been able to meet the deadline, their employees would have had nowhere to move to.
'It was one of the largest fit out projects in Romania and I am proud that the team managed to complete everything on time. It was a great challenge for us.'
Business Development Manager, Ahrend Roemenia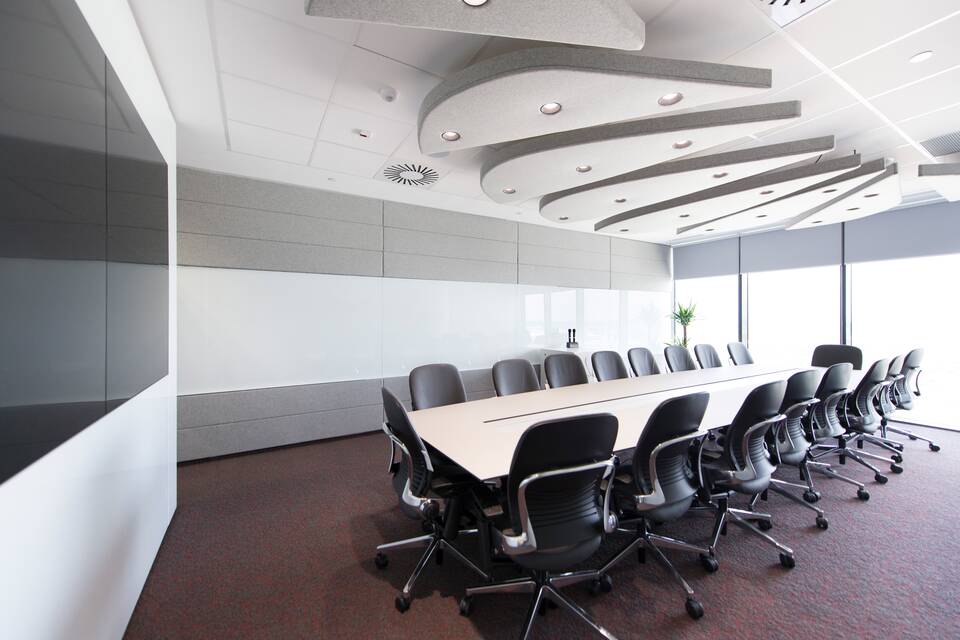 A nap after lunch
80% of the space is laid out as an open plan office. Other space is partitioned for meetings and concentrated work. There are also rooms, where employees can take a nap at lunchtime. The walls of these rooms have a sound dampening material that limits noise penetration from other rooms, and they have also been provided with tailormade bedroom furniture. In addition, we constructed conference rooms where employees can establish an audio-visual connection with their colleagues across the globe.
Cheerful accents
At the open space, coloured columns become cheerful accents in an informal workspace, covered with sound-absorbing finishes similar to carpet tones. White furniture with black details complements the modern tone of the layout, creating a sleek overall look while retaining the traditional values of the brand.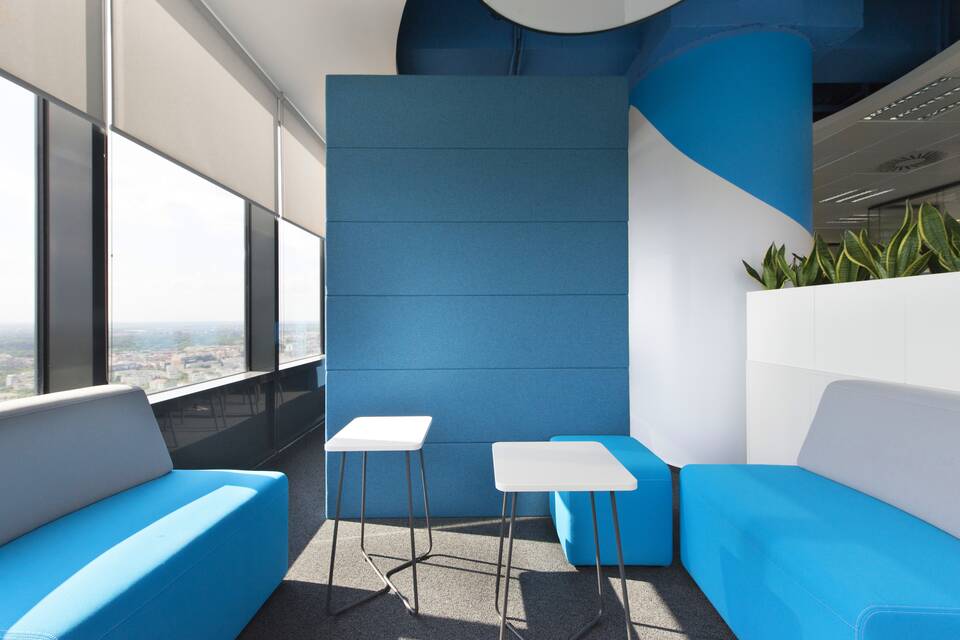 You may also like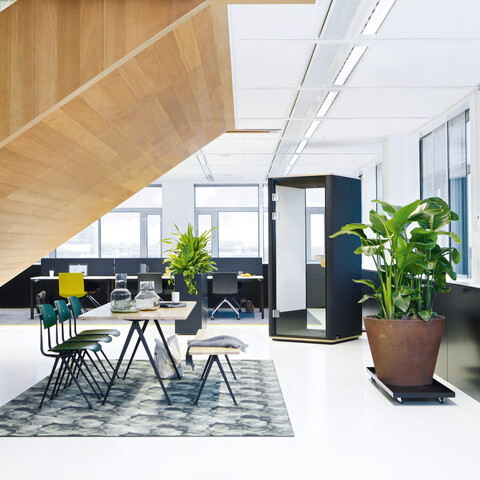 We are happy to help you plan!
Would you like to know more? Contact us for advice without obligation.
More information