MSD IT
MSD IT is a global servicing company cooperating with all divisions of MSD. The expertise of their people and all-pervasive spirit of innovation has resulted in exponential growth and has quickly made MSD IT an employer of choice.
An important tool
Creative people care about their work environment. For a company such as MSD, the quality of the workplace they offer is an important tool for attracting and retaining the best staff. They needed an inspiring workplace that supports teamwork and allows them to focus, interact and relax at will.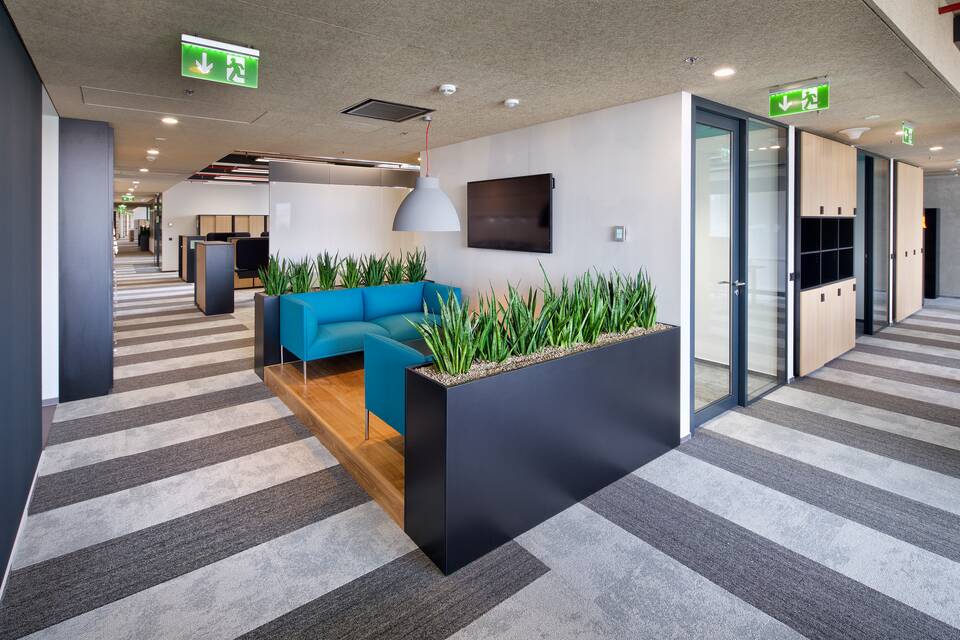 Communication and cooperation
Communication and cooperation were amongst the main themes for Office Five. Each floor offers a set of modular arrangements, which support cooperation and easy communication between each team. The space structure can be changed according to the current need of the team – simply moving the dividers between the desks.
Most of the interior furnishings are bespoke. The interior contains creative rooms and re-focus areas, where people can play table tennis, darts or enjoy a cup of coffee.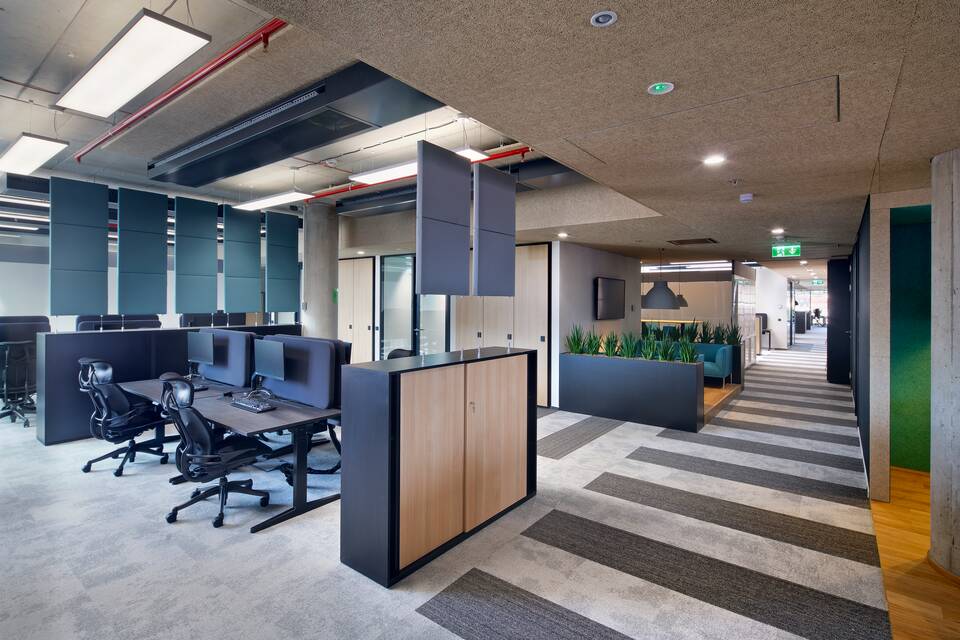 'Together with Ahrend we created custom-made modular elements including a magnetic whiteboard on castors, fully in line with our design vision and philosophy of the office.'
Main architect YUAR Architects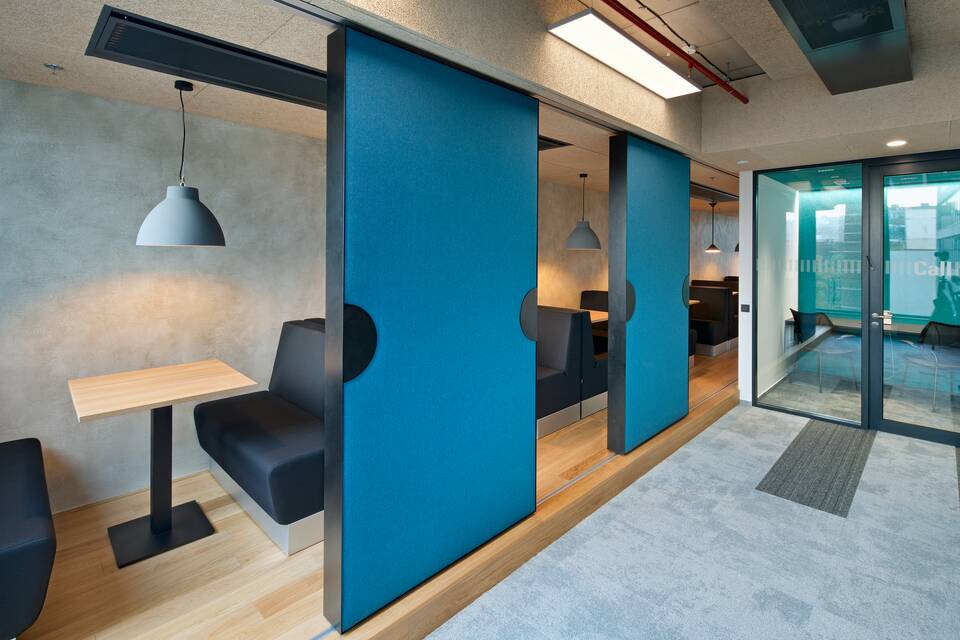 Work-life balance
The extensive use of modern AV technologies is one of the defining characteristics of Office Five, and the whole place is literally loaded with modern AV and communication technology. High-quality videoconferencing equipment across the company allows for easier cooperation and communication, especially for global teams.
Videoconferencing also offers employees a broad scope of options for having the right work-life balance. For example, by taking advantage of homeworking whilst preserving the sense of cohesiveness and belonging to the work team.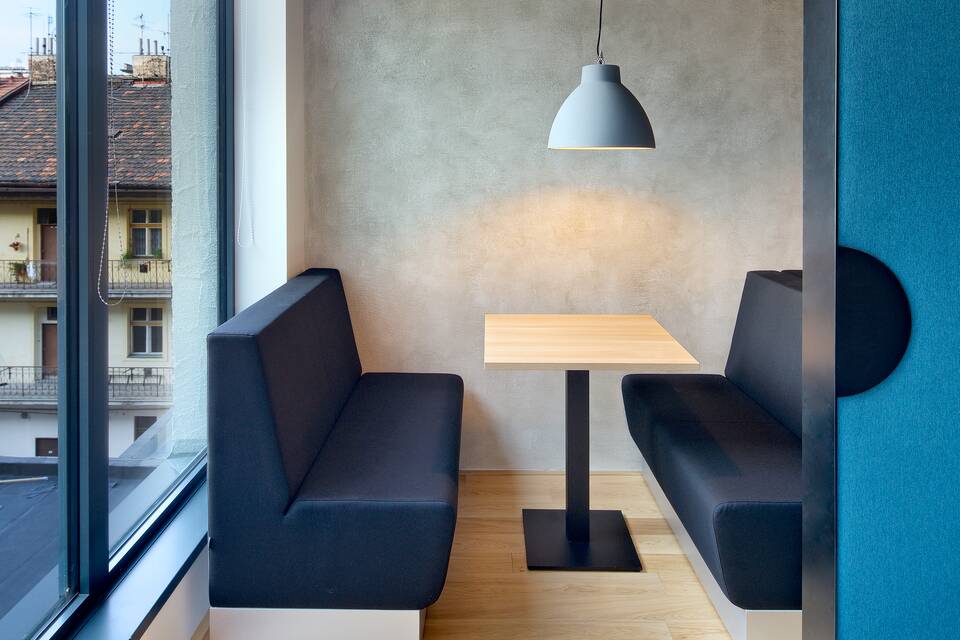 MSD about Ahrend

It is impossible to name all the elements and components that comprise Office Five space, but it is clear that MSD has, with the help of YUAR Architects and Ahrend, built one of the most modern workplaces in the Czech Republic.

Ing. Jana Dušátková - Facility Manager MSD
You may also like