GSK
Ahrend is a global partner of GlaxoSmithKline (GSK), an international healthcare company and medicine, vaccine and healthcare product manufacturer. With operations in more than 100 countries, GSK is one of the world's top five pharmaceutical companies. The new Italian premises in Verona were completely rebuilt, leaving only the original facade. Ahrend was given the task of furnishing the office spaces once this radical renovation was complete.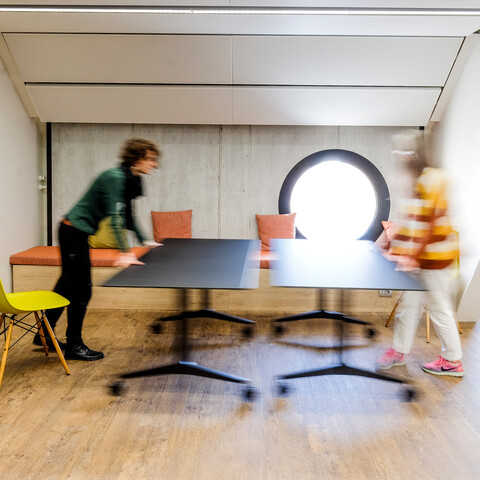 Local and international appeal
Our ideas were based on the interior design developed by ReValue, the Milan-based architectural firm. The challenge was to balance the requirements of local flavour in the workspaces with GSK's international interior standards. We advised the architect on the potential for furnishing the premises with our products in line with GSK's international specifications. After an extensive tender process, GSK's project team awarded the project to us. In May 2020, we delivered the full new office fit-out - amid the COVID-19 pandemic.
Effortlessly height-adjustable
For the workspaces and meeting tables, we imported modular solutions from our Balance Collection, along with Cradle-to-Cradle-made, black Ahrend 2020 office chairs. All workspaces are effortlessly height-adjustable: a firm requirement of the client, given the lack of permanent workspaces in the office. The big advantage with this is that it makes it easy for employees to adjust the workspaces ergonomically to suit the situation. To promote collaboration, GSK opted not to fit screens between the workspaces.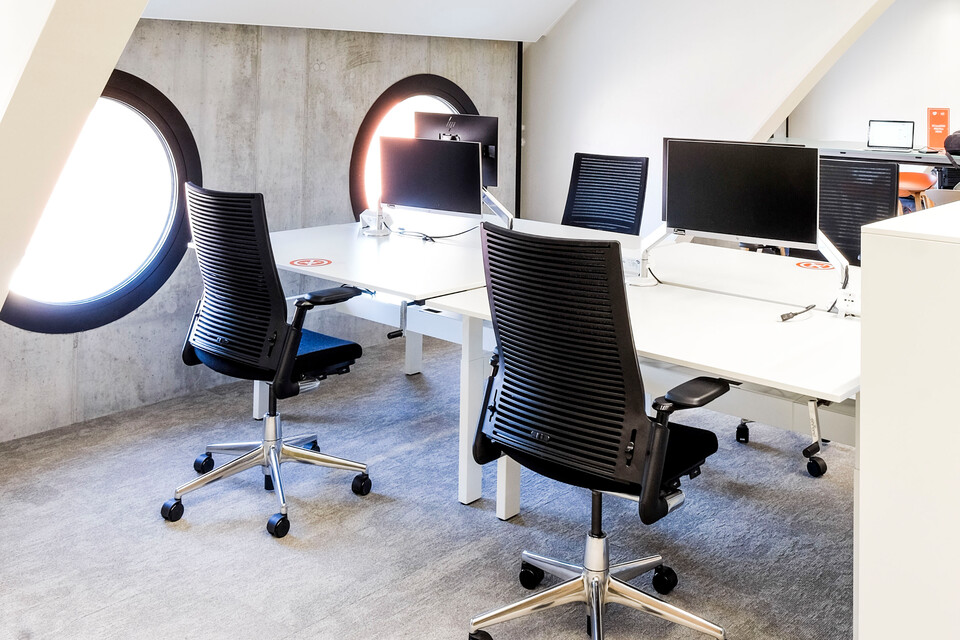 Own signature
The use of black and white gives the workspaces an elegant allure that works well in combination with other colourful elements, which create a signature effect. Almost all of the furniture is made from recyclable steel with a solvent-free, white powder coating. The office lockers are finished in white-lacquered wood. We used local parties for the custom interior elements, such as the dividing walls between the open spaces.
'It was a challenge to find a balance between the requirements of local appeal and worldwide interior standards.'
Global Key Account Manager Ahrend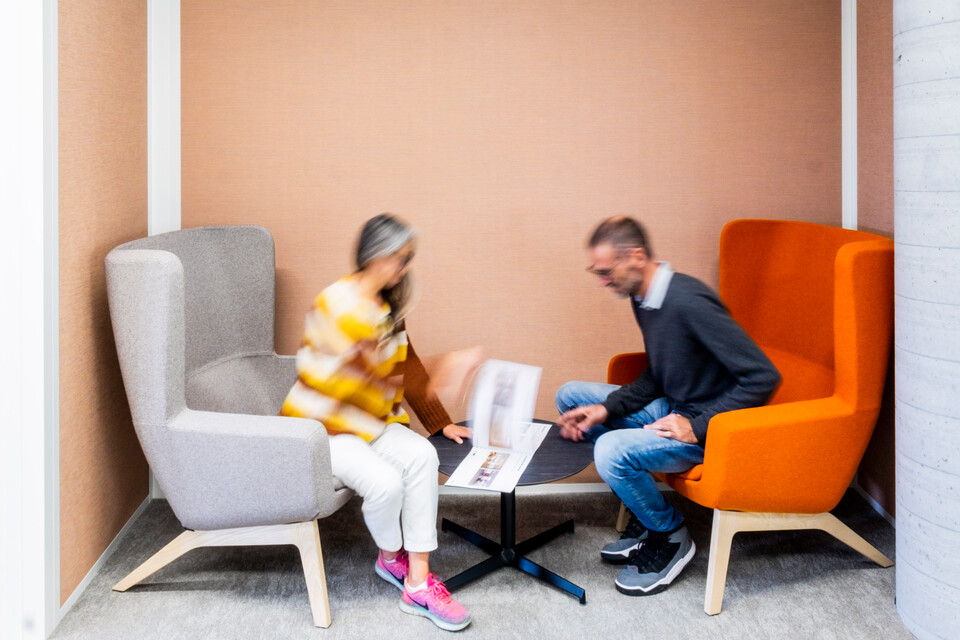 Would you like an inspiring environment to work in?
We gladly offer free advice.
Get in touch