Eye Centre
The Noordholland specialist Eye Centre had some very specific wishes for its new building. "Create an open, light and soothing care environment in which our patients feel at ease and can get around safely - even with impaired vision." Important key words for the interior: customer-friendly, welcoming and sustainable.
Customer-friendly and welcoming
EGM architects designed the new building to house the Eye Centre. Our Studio designed the interior in close collaboration with the architect and the client. A user group from the Eye Centre visited the Ahrend Inspiration Centre in Amsterdam, and together we decided the layout for the waiting rooms, the doctor's surgeries and the offices. The main question was always: how do we incorporate the desired level of customer-friendliness and hospitality in the design, the colourways and the furniture materials?
Sustainable workplace solutions
The furniture we employed is characterised by rounded, organic shapes. We deliberately chose soft fabrics with relaxing colours and a nice feel to them. The furniture was arranged to give a good view of the green patio from the inside. To realise the Eye Centre's sustainability ambitions, we supplied Cradle-to-Cradle certified, modular workplace solutions from our Balance Collection. The Embrace seating in the staff lounge gives that space a homely feel. Besides the interior design and layout, Ahrend handled the project management by coordinating the entire delivery and fitting process for the new furniture.
'Ahrend offered us the chance to test the new furniture at our old location.'
Optician at the Noordholland Eye Centre
The Eye Centre on Ahrend
"It's all about hospitality. We want our patients to feel welcome. At the same time, we wanted to offer our staff an environment in which they would enjoy working and would be happy to spend their time. It worked out very well, thanks to EGM architects and Ahrend. Together they created a virtually energy-neutral building with an incredible space in which we can offer a real welcome to our patients. The sheer diversity of the furniture offers something for everyone. At the top of my wish list was the bamboo flooring. Sustainability is important to us. The furniture and the soft, natural materials we picked are in line with that. We invited our employees to share responsibility for the interior. It's where we all have to work together. What was really nice, was that Ahrend let us test the new furniture at the old location. We have all loved working here from day one; the building has such a friendly atmosphere to it that we all settled in right away. It makes us proud to offer patient care from such a wonderful location."
- Rob Wouters, Optician Noordholland Eye Centre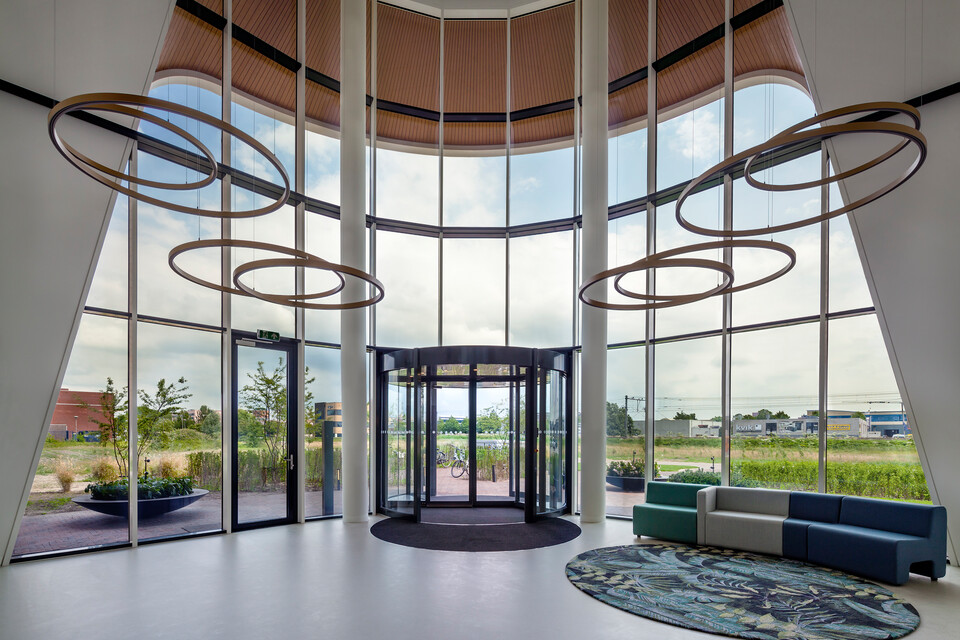 We would love to hear from you!
Do you have a question or would you like more information?
Get in touch