Wendy Verbakel-Verhagen | Assembly planning
Wendy Verbakel-Verhagen has worked for Ahrend in Sint-Oedenrode, only seven kilometres from her home, for over twenty years. She's proud that she's been with Ahrend for so long. And despite the beautiful products that she sees every day, the most beautiful thing for her is working with others.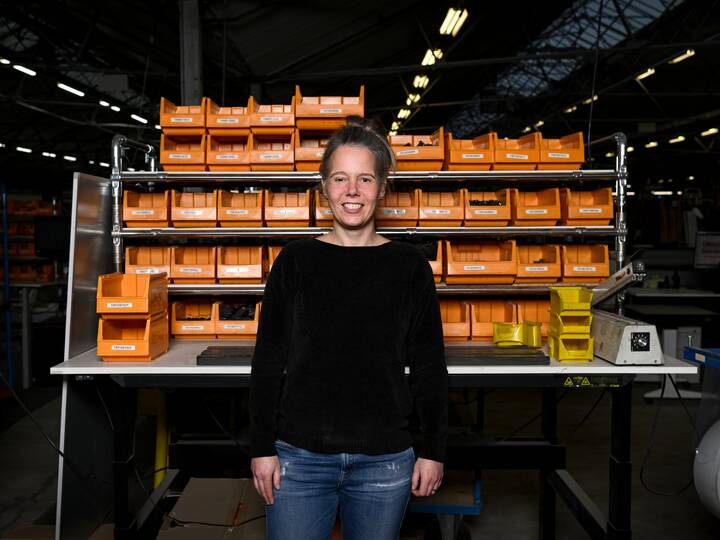 How did you get started at Ahrend?
I started in manufacturing in 2001 on the assembly line. Simply put, this means putting things together. I started off turning screws. I went from screws to cabinets and on from there, step by step. It was a wonderful time; we had a great group of colleagues who secretly got up to mischief together at times. But that was twenty years ago...
What do you do now?
These days I work in assembly planning. This means that I plan the capacities, so I look at how many people we need to fulfil our orders. In this department, we prepare our products so they can be loaded onto the lorries which then take them to the clients. The fact that I have been on the line myself still helps me every day. I know how the people think and what goes on.
I like working with people, but also enjoy working on digital paper. Getting things organised first, then communicating clearly. I think you should always do as you say, and not promise anything you can't deliver. I'm not strict but I do want to resolve everything properly.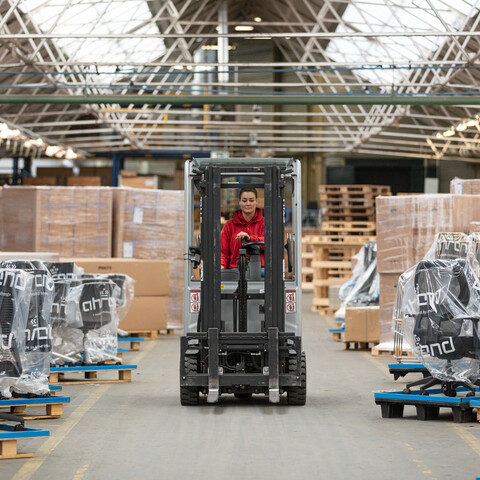 'Ahrend connects people, I'm sure of that'
What is Ahrend's strength?
It might sound like a cliché, but the sense of community. Ahrend connects people, I'm sure of that. We make beautiful, high-quality products together. I really believe in them, and my colleagues share that feeling. It's a collective pride, a mindset of 'let's do this'. No matter how long you've worked with us, everyone knows that feeling. Everyone is the way they are; everyone has their own user manual. It's up to us as people to handle that well.
What changes have you seen?
As far as products are concerned, in recent years a lot of companies have got rid of their storage space: storage cabinets, tambour door cabinets etc. They are all disappearing, as we store everything digitally these days. The same goes for the disappearance of the metalwork. That's pure nostalgia now. In a way I think it's sad, although it's a logical development.
Twenty-four years ago, I was a real punk, working for Ahrend for three months, putting all kinds of frames together. Nice work. Now I'm a little older, a little greyer... that's changed too. But I'm still happy here.
'Everyone makes mistakes but no one makes them deliberately; that's how I see it'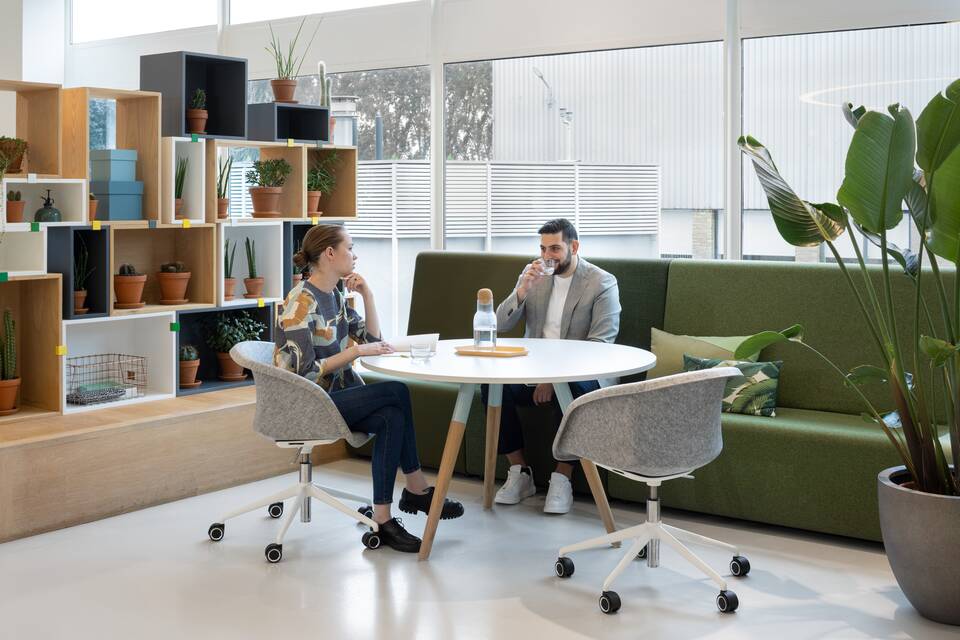 What is your greatest strength?
I get along well with everyone. Dealing with people respectfully and positive communication are very important to me. I've also been a confidential advisor for a few years. In general, people are happy to approach me whatever their background or problem. I'm quite proud of that.
I'm not quick to judge people either. To me, you're a person first and a co-worker second. Everyone makes mistakes and I assume that no one makes them deliberately. That's how I see it. It really puts things into perspective at work, and in daily life. It's a way of thinking I try to encourage in others as well.