Rob & Stijn Lowiessen | Account Manager
Father Rob (60) and son Stijn (28) Lowiessen both work at Ahrend; one perhaps a little longer than the other. They discuss their time at Ahrend, how the company has played a major role in both their lives, and what they have learned from each other in that time.
'I've been coming to Ahrend all my life.'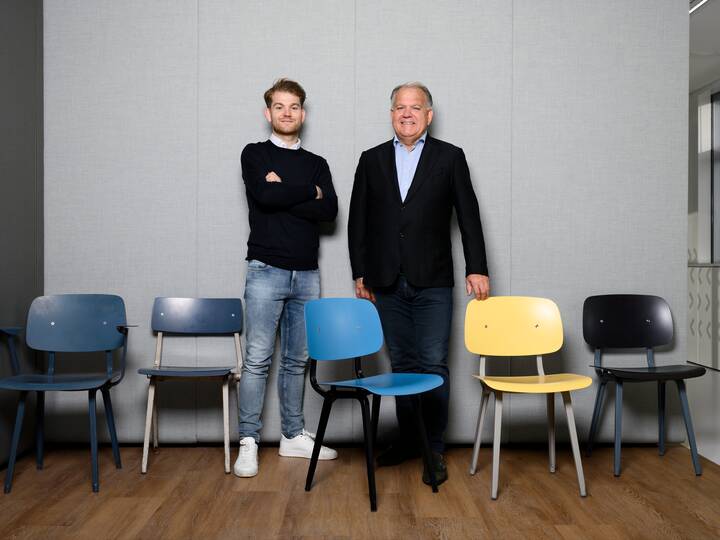 Are your careers with Ahrend similar?
Rob: "Well, I've been working for Ahrend for over 42 years. I started off in the warehouse and since then I've seen and done a bit of everything in the company: from office supplies to furniture and from sales lead to my current role as sales manager. I've worked for a family business, a stock market-listed company... Yes, you could say I've seen it all."
Stijn: "Obviously, it's different for me; I've been working here for five years now. But I've been coming to Ahrend all my life. I used to visit my father and the technicians. In the summer holidays, I would help tidy up the warehouse, and I've had student jobs in logistics & service. It's always been part of my life, and we talked about work a lot at home. And then one day, I got a job here in the office. It was great and I learned a lot. But I was keen to travel so when an opportunity arose to get out on the road, I went for it. I am now an account manager with Care & Education."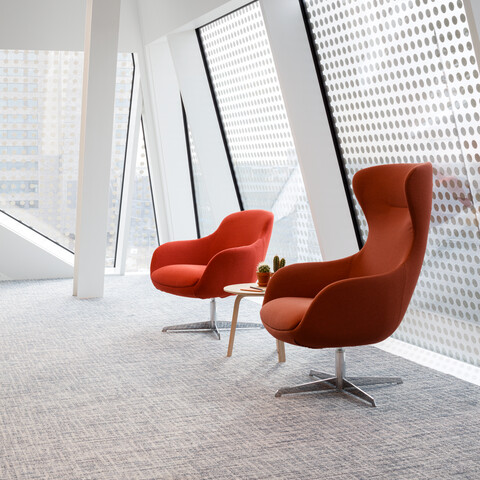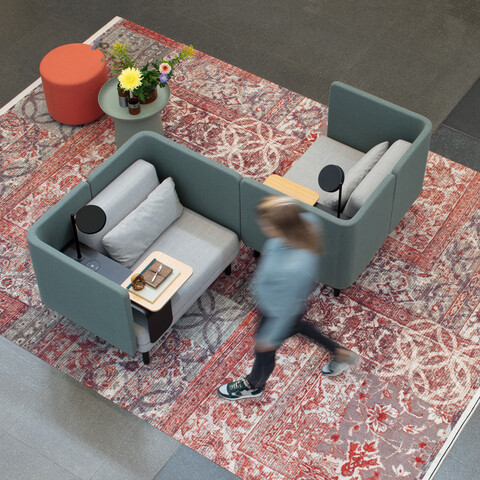 What is it like to work with two generations at the same company? What do you learn from each other?
Rob: "He's not here because of me, let me make that clear. I didn't want to be his immediate superior either. That was necessary for a short while and it went well, but it's good that we're on different teams now. Colleagues sometimes say that we have the same sense of humour. I like that. Stijn helps me with digital things now and then, and I'm grateful for that as it makes the job a lot easier."
Stijn: "We are good at keeping our work and private lives separate, and our paths don't cross at work that often. I didn't come here because my father already worked here, although I did have a connection with the company as a child. What I have learned from him is that ultimately everything works out for the best. We get on well but we both understand that we have different ways of working due to our age difference. The lessons are mainly found in the sharing of experience."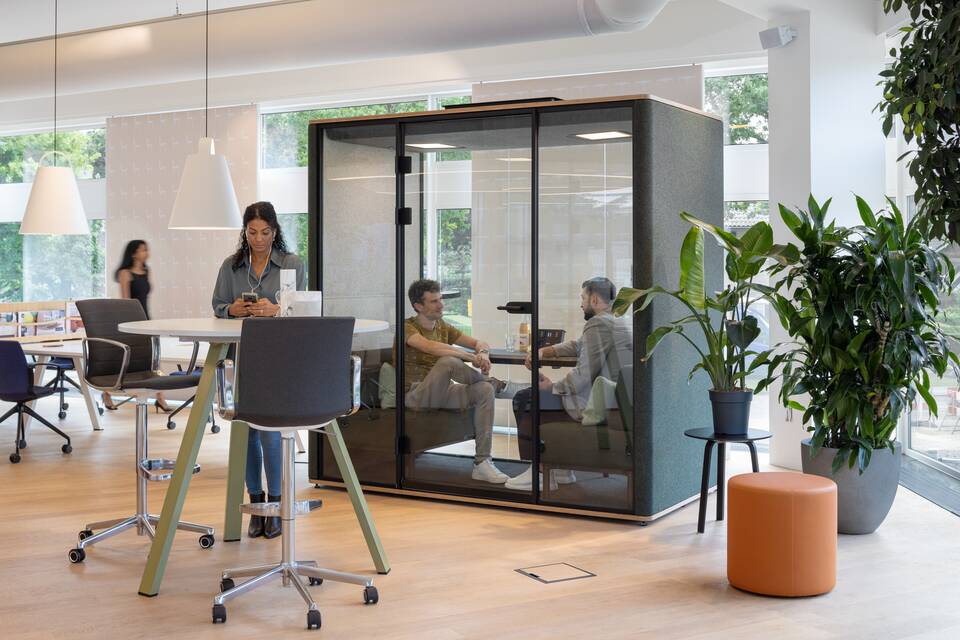 'Colleagues sometimes say we have the same sense of humour.'
Which project will you always remember?
Rob: "Something that remains fresh in my memory is the relocation of Ohra to Arnhem. We furnished that building completely, which was truly amazing. And I have fond memories of clients like Witteveen+Bos, whose office space we have furnished three or four times now. You really develop a connection with the companies and places you work at."
Stijn: "For me it was TU Eindhoven's Atlas building. It was the first project I worked on all the way through, from the tender to delivery. We had to complete it properly and we did. At the moment, I'm working on the library at TU Delft. The Kegel is the flagship building on campus, where everything has to be custom-made. It's an intensive process, with their architect, our architect, project management, customer service, technicians… It's the ultimate team spirit, and you really feel that."
'Being willing to learn from each other goes a long way.'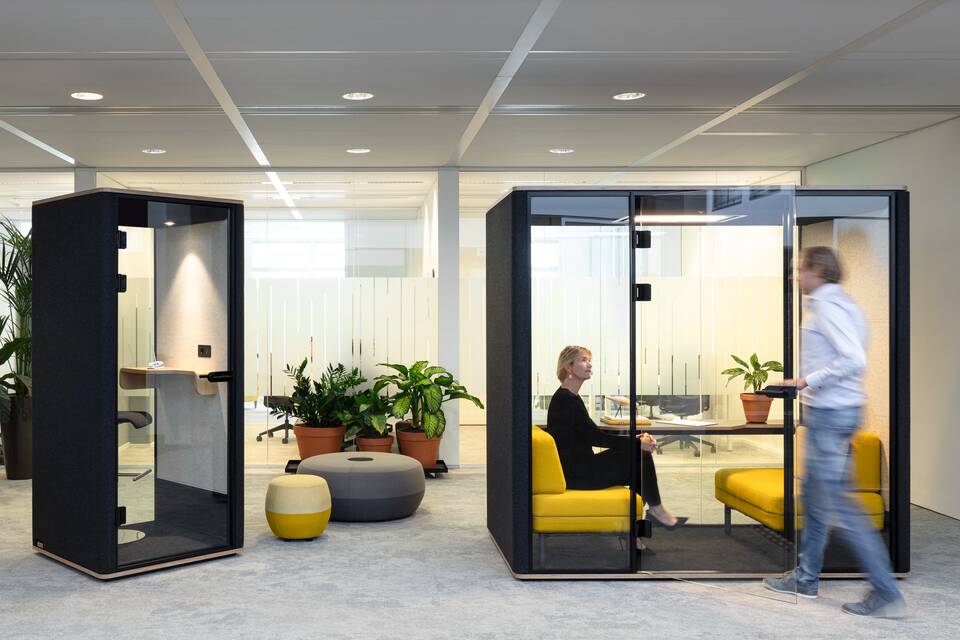 How important is that team spirit?
Stijn: "Working together is one of the best things you can do. The key is good communication; communicating well makes a huge difference. And communication also includes listening well; listening to what a client really wants, for example. You have to be open to each other."
Rob: "I'm a great believer in that. Everyone does things in their own way, but being ready to listen to each other goes a long way. I'm old school, and I learned everything on paper. Now I'm learning from young people how to deal with today's technology. But I did have to open myself up to that. If someone else is better at something, you have to be prepared to listen to them. Then you'll learn an incredible amount."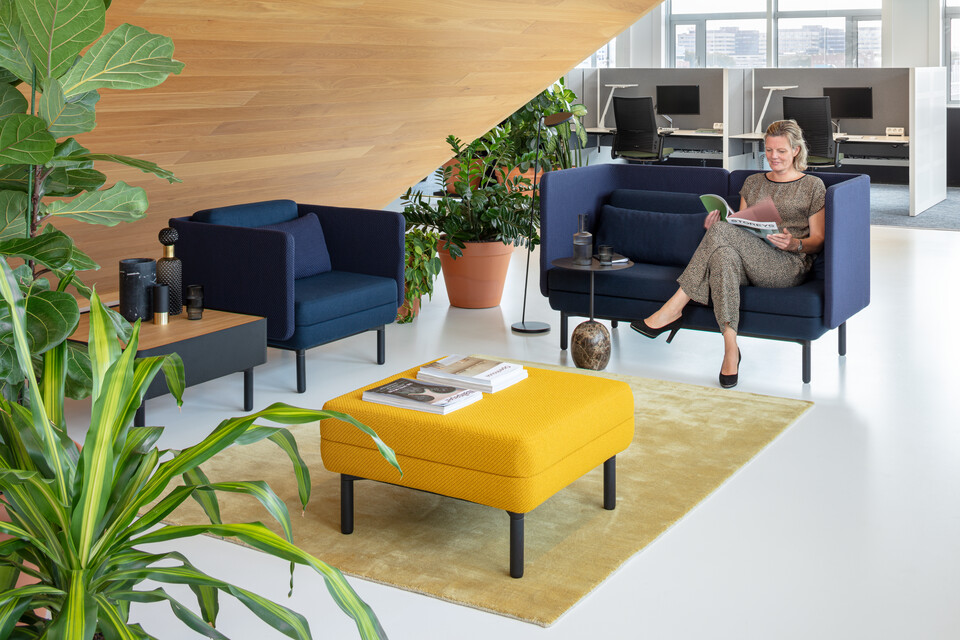 '42 years with the same employer is quite an achievement, but Ahrend is always moving forward.'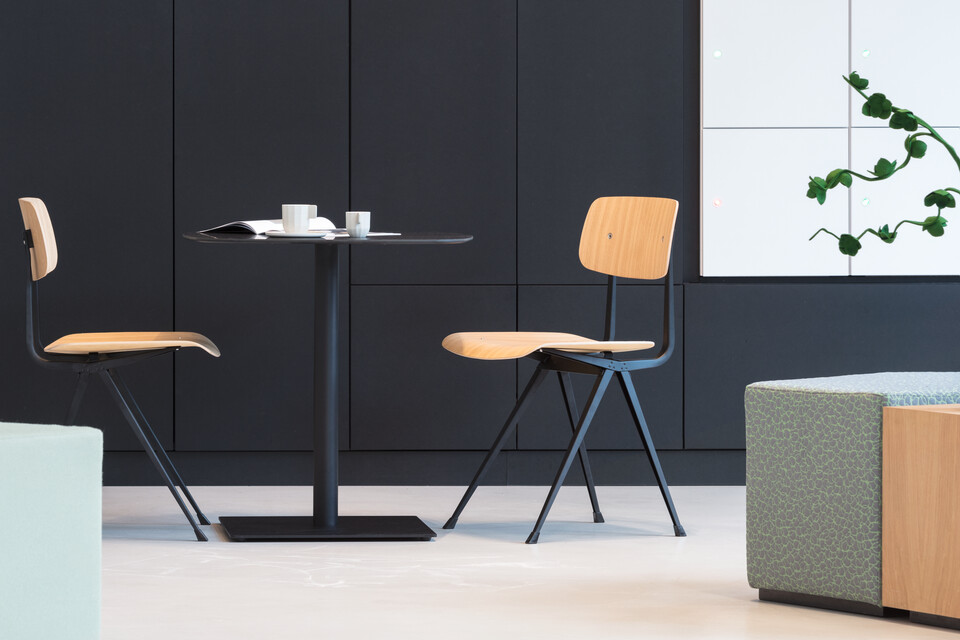 What feelings does Ahrend bring out in you?
Rob: "I'm especially proud and grateful that I was given such opportunities for development at Ahrend. 42 years with the same employer is quite an achievement, but Ahrend is always moving forward; we've never become set in our ways. We work hard through the good times and the bad, and we always come out of the difficult periods for the better. I'm proud of that."
Stijn: "Pride and happiness, yes. It makes me proud when a client is very happy. When you and your team bring in a large order and you complete that process well, it's a great feeling. Together you can achieve the most amazing things."