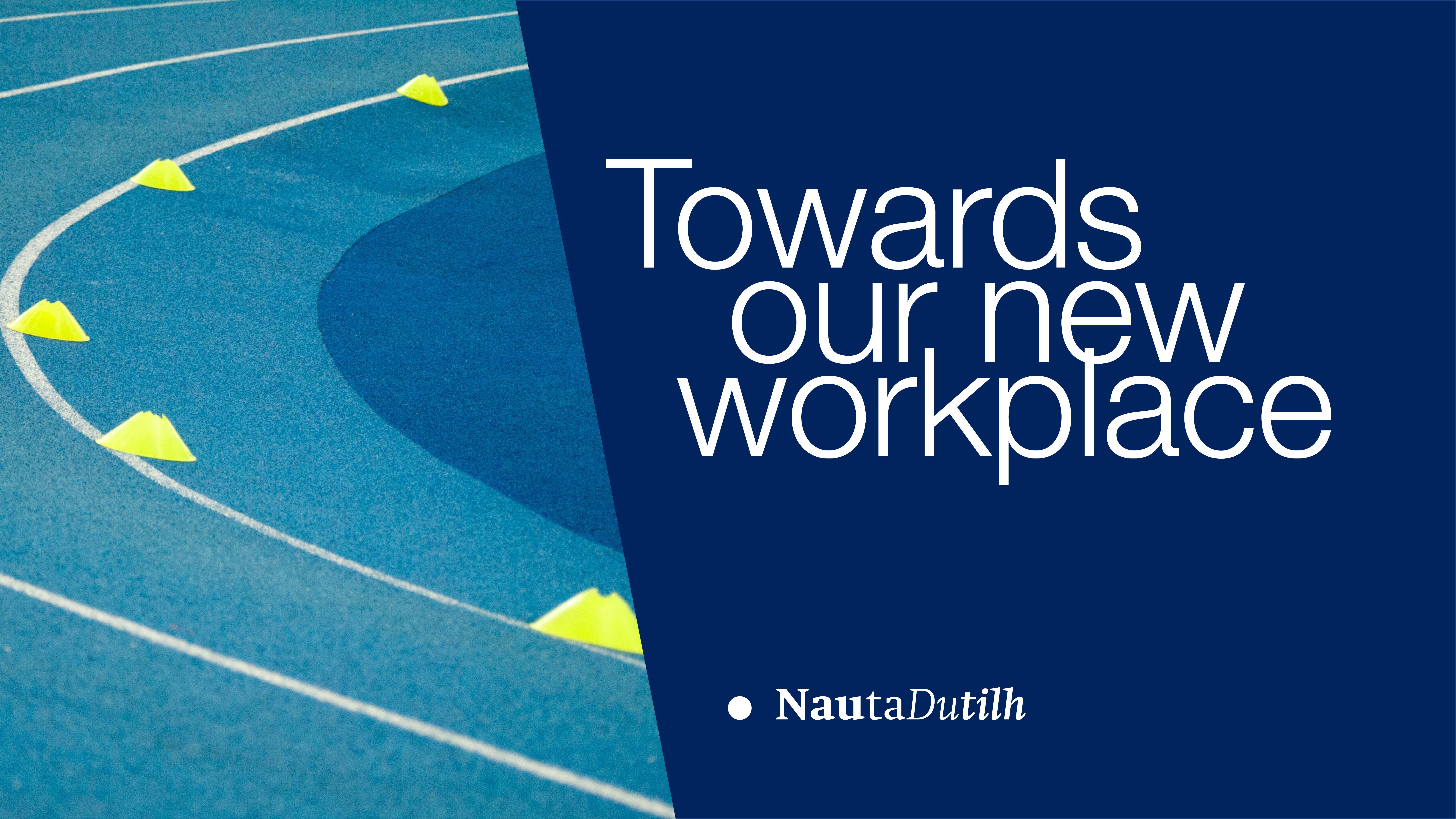 Ahrend Working from home Webshop
Welcome to the overview page for NautaDutilh employees. As a sustainable partner, we look forward to providing you with an ergonomic and attractive workplace at home too!
The Ahrend Working from home Webshop offers a sit-stand desk (Balance, in various sizes and designs) and an office chair (Gispen Zinn Smart 20 NPR-1813).
Dimensions
The Balance sit-stand desk is offered in the following versions:
120x80cm

140x80cm

160x80cm
It is important that you measure your home office properly in advance so that you know what dimensions your desired desk should have. The most common dimensions for home use are 120x80 and 140x80. There are costs associated with replacing a desk at a later date. These costs are to be borne by the applicant.
Assembly and adjustment

The sit-stand desk is electric. The desk will be assembled, connected to the mains and tested on site.
User videos with ergonomic instructions for both the chair and the desk can be found in the webshop. In addition, user instructions in Dutch and English are supplied with the chair and desk.
Delivery

The delivery time of the products is approximately 2 to 3 weeks depending on stock and transport. Your order will be delivered, assembled and connected (sit-stand desk) by appointment.
Loan agreement
By agreeing to the general terms and conditions during the ordering process, a loan agreement is concluded automatically.
The importance of ergonomics
We sit too often and too long: during breakfast, in the car, during lunch. Because sitting makes us tired, we plop down on the sofa in the evening. In conclusion: we move too little, which is very stressful for our body. In many cases it is also the cause of back, neck and arm pain. Therefore it is important to alternate between sitting and standing. The right ergonomic office chair and desk can help you to stay fit throughout your working day.
Create an inspiring home workplace
Tip 1: Organize your stuff. After all, a clean desk means a clear head.

Tip 2: Decorate with plants. They provide extra oxygen and relaxation.

Tip 3: Hang a pin board. Surround yourself with inspiring photos, quotes and remind yourself of your goals for this year.

Tip 4: Ensure good lighting. A desk lamp with warm light compensates for the blue light of your screen.
Do you have any questions?
If you have any questions, please contact the Ahrend Customer Service by phone on +31 88-0061500, or thuiswerkplek@ahrend.com. They are aware of the agreements made and are happy to help you.