A professional home workplace of Ahrend
Ahrend Home Working Webshop
Welcome to the overview page for the employees of MKinsey. As a sustainable partner, we look forward to providing you with an ergonomic and attractive workplace at home! With the choice of Ahrend, you choose to exceed ergonomic standards, durability and design.
You can choose from individual products or a combination. Products are made available to you at the cost of the communicated staff discount and are available from stock!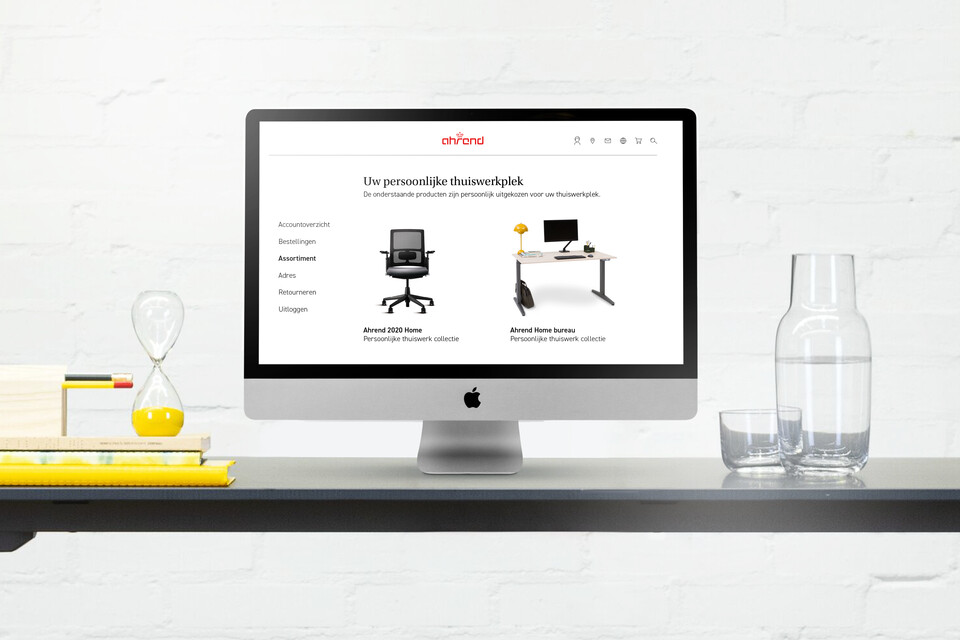 Purchase tip
Go for our 'best in class' office chair Ahrend 2020 with a big discount. Ergonomic top, beautifully designed and sustainably produced in the Netherlands with 50% recycled raw materials. In addition, our occupational health and safety workplaces are also extra advantageous and you have the choice of 3 different sizes and 3 different adjustment techniques.
Use discount code
The prices in the webshop are the regular webshop prices including shipping costs. With McKinsey, Ahrend agreed to give a discount on this. The discount code is shared by McKinsey. The discount can be redeemed in the cart. In the block with the total cost overview, you'll find the option to add the discount code. The discount will be settled after completing the discount code. N.B the discount code does not apply to the Ease and Revolt chairs.

Do you have any questions?
If you have any questions, you can contact the Ahrend customer service representative by phone on 088 - 006 0583. They are aware of the agreements with Allianz and can help you further.