Smart Office
Smart Office gives you control over the occupation of space in the workplace. With the floor plan you can easily monitor how full the building is, or mark workplaces as 'occupied' in order to help employees to locate a free desk quickly. It also prevents employees from moving through the building unnecessarily in search of a suitable conference room or workstation.
In partnership with ZENS
How does it work?
When you place your telephone on the Ahrend PuK, built into the desktop, it charges wirelessly. The beacon and sensor under the desktop signal your presence and send this information to the Smart Office system. This makes it easier to monitor the building's occupancy rate from a central location. A screen at the entrance to the building shows you where to find a free desk. Install the app and you will also be able to locate your colleagues, making it easy to find each other quickly.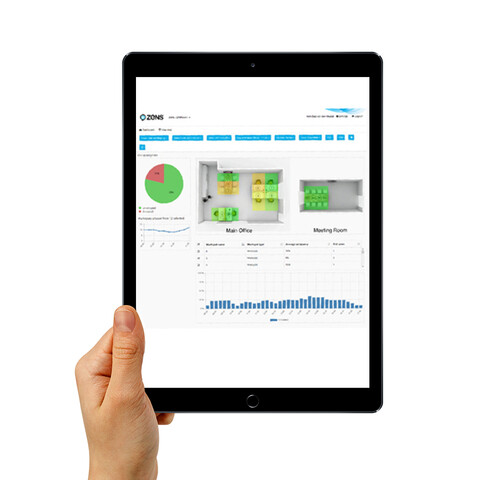 Occupancy overview
A map displays the available desks in red or in green. This map is shared on central screens, enabling employees to locate a free workspace quickly. This helps prevent unnecessary movement through the building. The system administrator can mark desks beforehand if, for example, their use compromises the safe distance to be maintained between employees. In this form, use of the system is anonymous.
App for employees
Find a desk near your colleagues. By checking in through an app, colleagues can find each other easily. When you occupy a desk, the app displays where on the floor plan you are sitting. As such, using the app is not anonymous.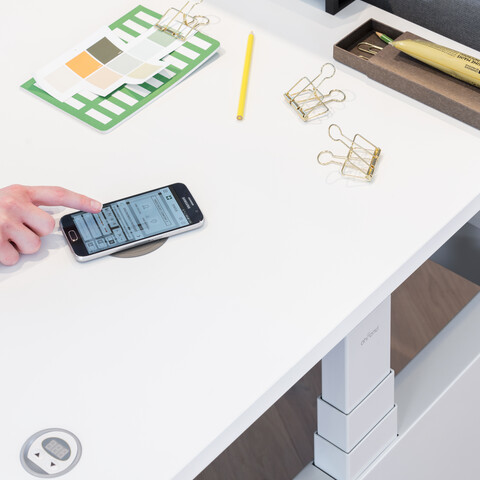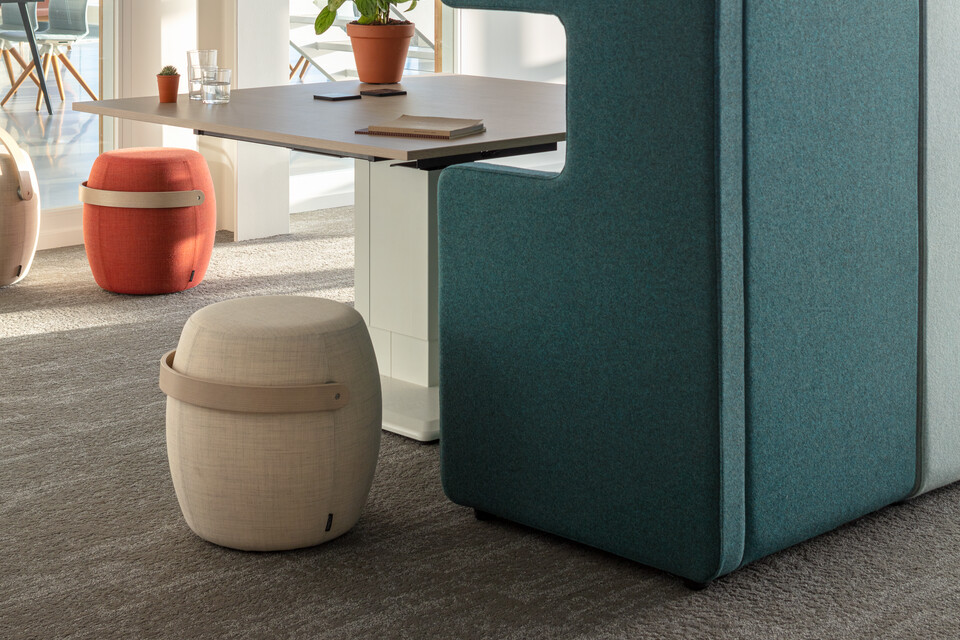 Privacy guaranteed
Whichever Smart Office you choose, user privacy is guaranteed. The general data protection (GDPR) regulations apply. Choose the form that is best suited to your organisation.
Sustainable integration
The PuK, beacon and sensor can be built into existing workstations. Therefore there is no need for a new desk. Our fitter drills a hole in the existing desk into which the system is fitted. Once fitted, Smart Office can be used within your existing network.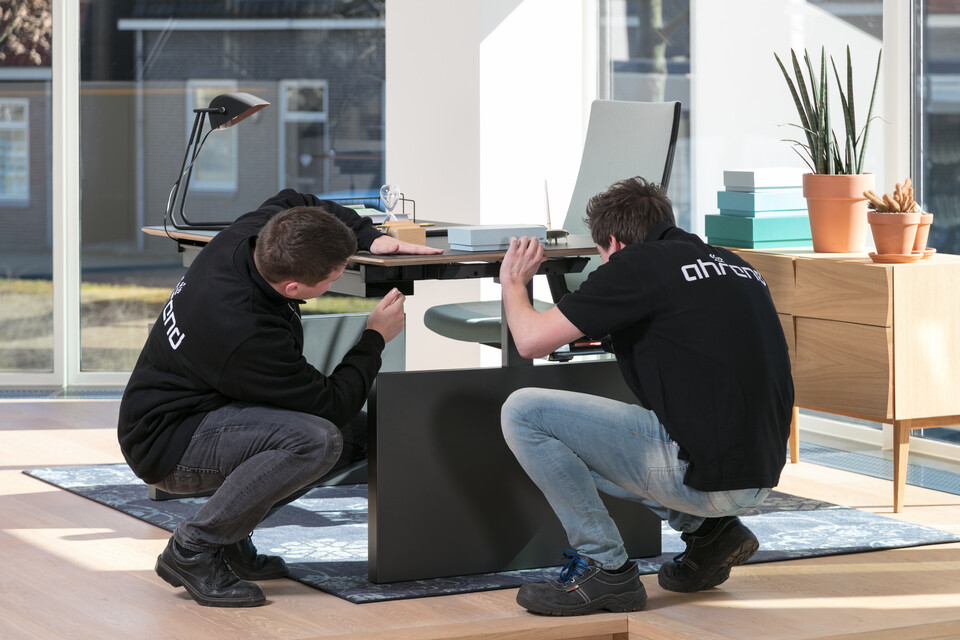 Connect to other platforms and optimum use of space
Would you like to link Smart Office with other smart systems in the building? The climate control system, the smart lockers or smart fridges? That's no problem. Simply opt for the API-enabled version which allows you to link to other systems.
Smart Office gives a view of your overall office usage. It may become apparent that some areas are hardly ever used, or you may notice that there are never enough concentration areas available. This information allows you to arrange the space to optimum effect, and this could significantly improve your employee satisfaction.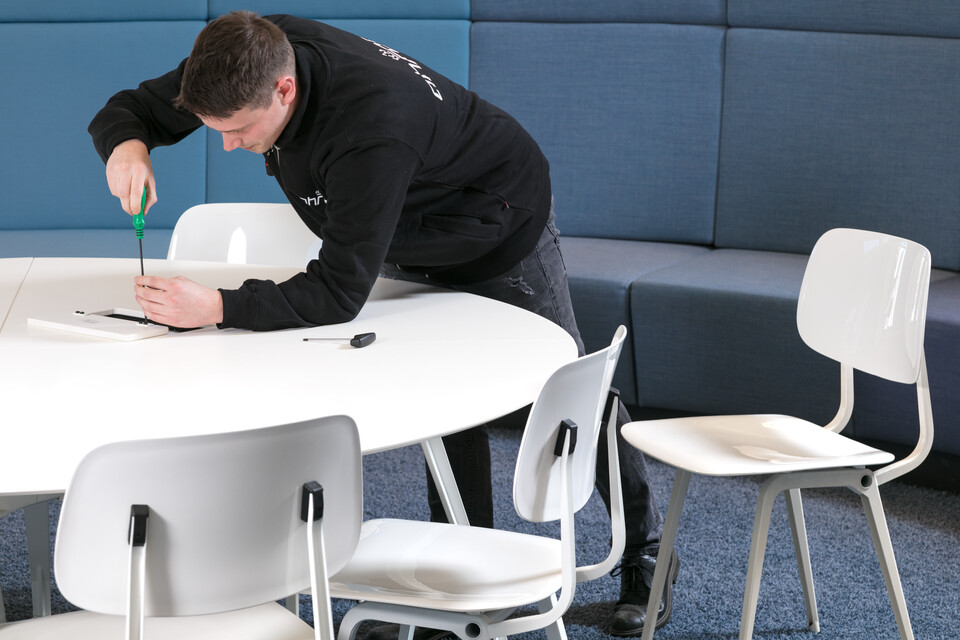 Maintenance alert
A report is sent to the facilities manager if, for example, the power to a workstation is lost. This gives you an opportunity to respond proactively. You keep the work environment safe and flag up the need for maintenance.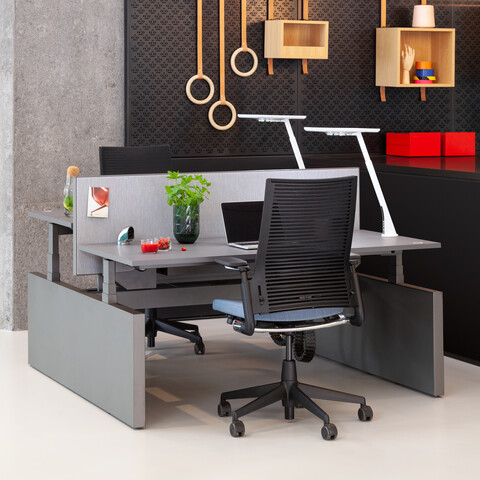 We would love to hear from you!
Do you have a question or would you like more information?
Get in contact