Circular Economy
For 30 years we have been the frontrunner when it comes to sustainability and circularity. Quite simply, it's in our genes. We strive for the most sustainable solution of all: to create quality products, which we can reuse endlessly. The four steps we go through in the production process are as follows.
Circular and sustainable design
In the 1930s, the heavy Ahrend desks were made entirely of steel. It's hard for us to imagine that now, as those desks were so heavy they were impossible to move around. Over the ensuing decades the function of the office changed, and the managing director was no longer the only one with a desk. Working in offices became more and more common during the '60s and '70s. The open-plan work environment evolved during this period, with multiple desks in a single space. A need arose for flexible, mobile furniture. In order to facilitate this, the products had to be made lighter.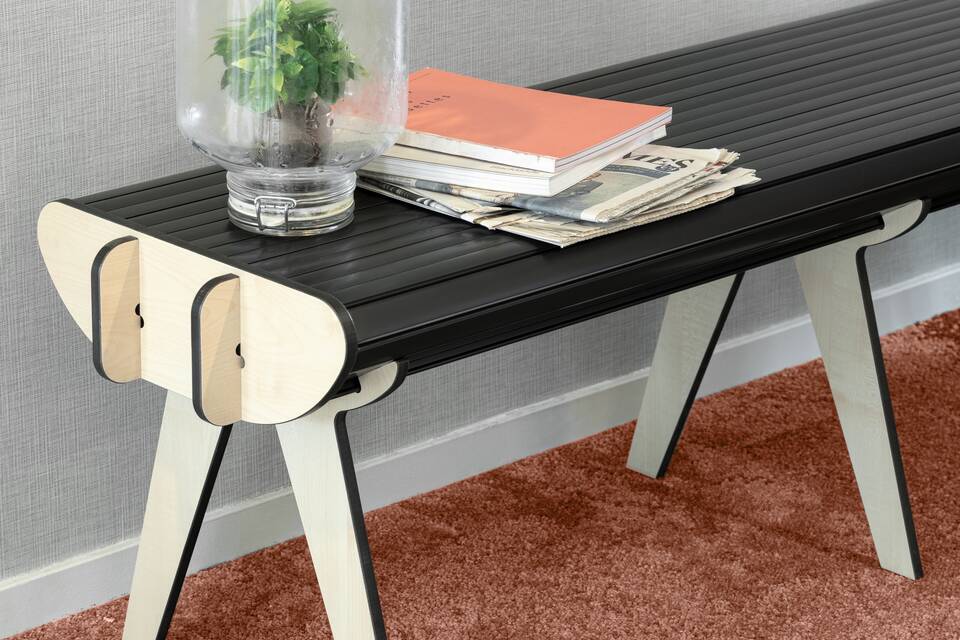 Ecodesign
In the '90s, Ahrend was involved in the development of Ecodesign, the European guideline for environmentally-friendly product design. A range of products were examined and improved in accordance with the Ecodesign guidelines. The A220 office chair was one of the first Ecodesign products in the world. Since then, the principles of Ecodesign have been a standard part of product development at Ahrend.
For example, all products are modular in design and are easily taken apart. Various materials can also be removed from the product so that they can be recycled. So we have been designing our products with a circular concept long before the term became popular. However, we had not yet fulfilled our ambition of making products even more sustainable.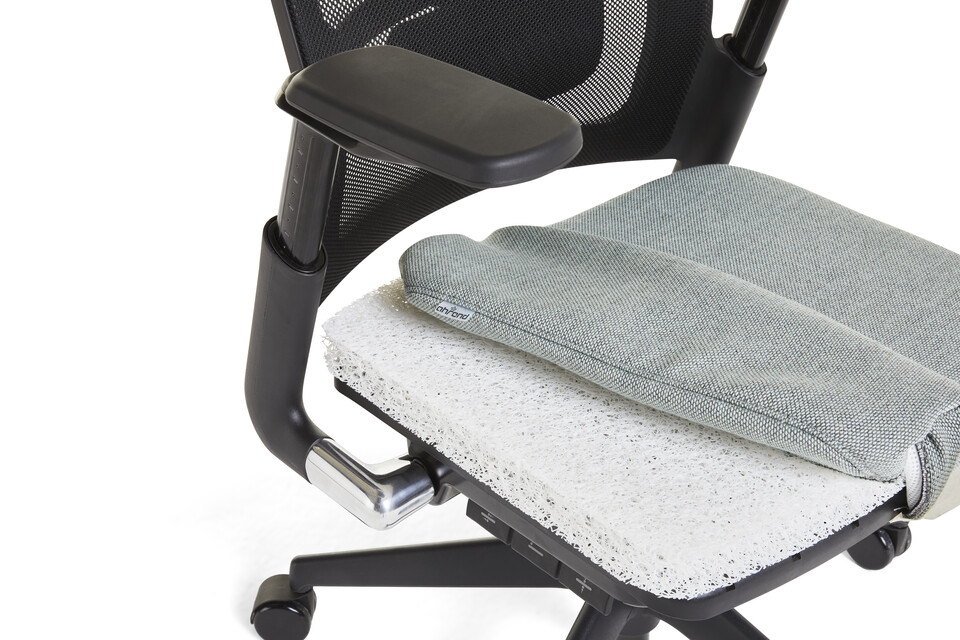 Cradle to Cradle
Following the introduction of Ecodesign, sustainable design evolved further. This led to Ahrend developing products in accordance with the Cradle to Cradle philosophy. This did not simply look at reducing the environmental impact by using less material: the quality of the materials was also taken into account. We can only use decent, healthy and safe materials within the circular economy. We do not assess this ourselves: an external body analyses the materials for their circular qualities. Right up to the modern day, Cradle to Cradle and Ecodesign are the foundations of our circular product design.
Circular services
Making optimum use of products
It starts with circular design, but it doesn't end there. Our products are designed and manufactured with a great deal of care and therefore we want them to be used as long and as optimally as possible. The life cycles of our products have to be as long as possible, and this is why we offer a wide range of circular services. For example, maintenance and repair: we do this for dozens of clients on site every week. Because our products are modular, they are also easier to maintain. This means we can keep transport movements to a minimum.
We also make furniture sharing accessible through Furniture as a Service. This means we use at least 40% less new materials, because products remain in use for far longer. Read the case study we have written with the Ellen MacArthur Foundation on the positive impact of Furniture as a Service.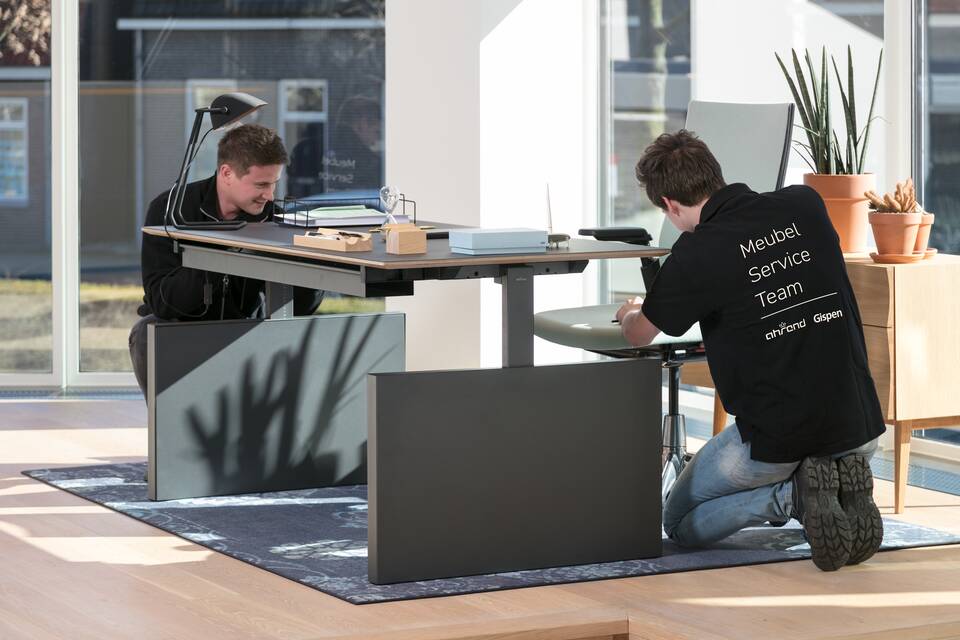 Circular value retention

Having implemented circular design for decades, always improving the sustainability of our products, we are now reaping the rewards. Many of the products we developed according to circular principles thirty years ago, are now coming back to us to be reused or revitalised. The trick is to keep the value of the product as high as possible and to prevent materials from needing to be recycled for as long as possible.
We achieve this through our circular services, which help our clients to fulfil their circular ambitions. If you have a lot of products left over that are no longer in use, we can make sure they will be reused by a new user. If the products have aged somewhat but still have plenty of life in them, we can repair and revitalise them on site. If the products require greater modification or could even be used in a different function, we will create a new design and give a second life to products or reuse their components.