Circular Economy
For 30 years we have been the frontrunner when it comes to sustainability and circularity. Quite simply, it's in our genes. We strive for the most sustainable solution of all: to create quality products, which we can reuse endlessly. The four steps we go through in the production process are as follows.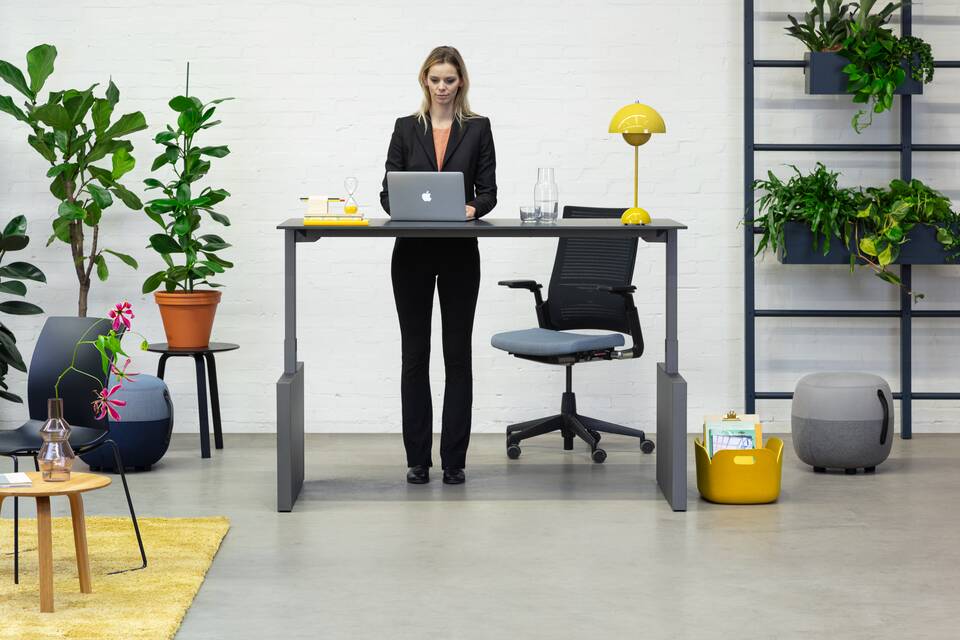 CO2 Neutral
In addition to the product, the production process must also be as sustainable as possible. We manufacture with 100% renewable energy and in a CO2 neutral environement. We close our water and energy circuits with heat pumps. Meaning we not only save costs, but we have reduced our CO2 footprint by 95%! By maintaining the products properly, we are able to preserve the value of the product. We proactively offer technical maintenance on the basis of the needs of the customer. This extends the life span meaning you benefit from longer use of our products. Because that is ultimately the most circular solution.
Reupholstering
Does your furniture need refreshing? Thanks to the modular design, our products have endless possibilities, both aesthetically and functionally. We adjust the size, reupholster or lacquer it in the colour of your choice. We breathe new life into used products and prepare them for a new user. This is how the cycle begins again. Meaning the product retains its maximum value and can be used in the circular economy. Does a product really no longer meet your needs? If this is the case, we use the parts to create new products. The very last step is recycling the raw materials used.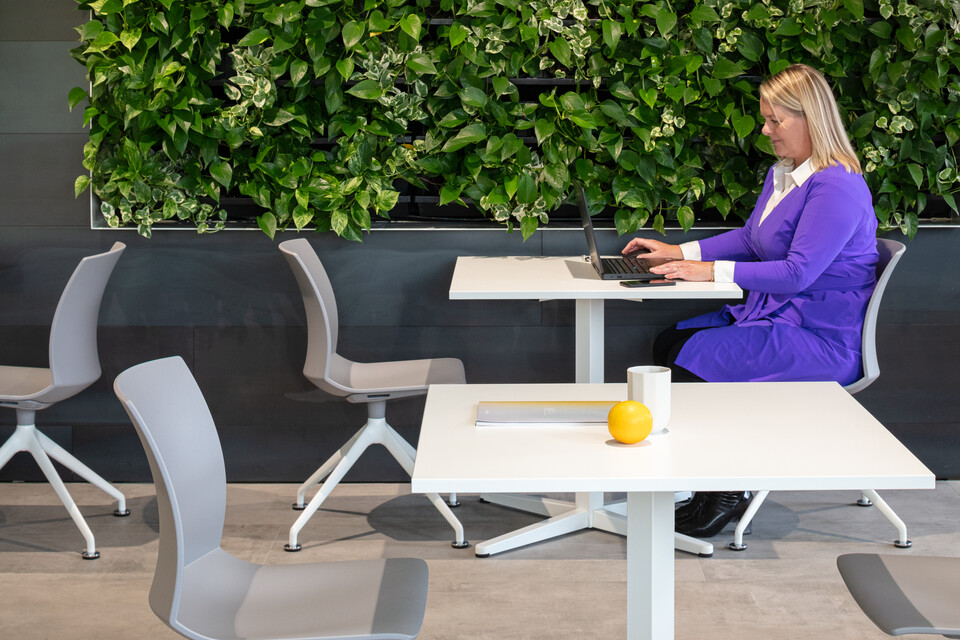 Closing the loop
During the design of vitalising workspaces, we always aim to close the cycle with our products. That's why we also like to maintain ownership of the products and assist users with our services. We call this 'Furniture as a Service'. In this way, we ensure that the circular economy becomes a reality.