Ahrend 463
A chair that fits into place anywhere: meeting rooms, canteens, waiting rooms, educational and care settings or a stylish household environment. The Ahrend 463 has an elegant design and is comfortable. The metal rear legs run seamlessly through the armrests. The seat shell and armrests are made of the same plastic. And the gentle give in the backrest allows for wonderful seating comfort.
Designer Sigurd Rothe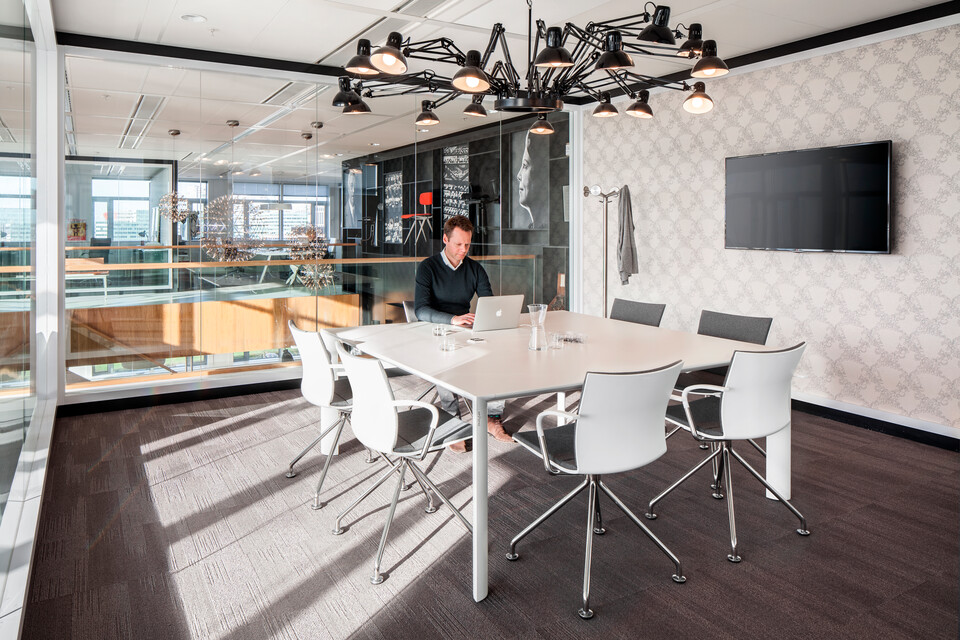 Versatile design
The design of the Ahrend 463 rests on the beautiful interplay of steel frame and seat shell. This chair retains its character in all variants. It is available in several options; a four-legged variant, with or without armrests and a sled variant.
Stacking chairs
An ideal chair for meeting and conference rooms. Why? Because the chairs are easy to stack. This means highly efficient storage in large numbers. The Ahrend 463 will stack up to 10 chairs high.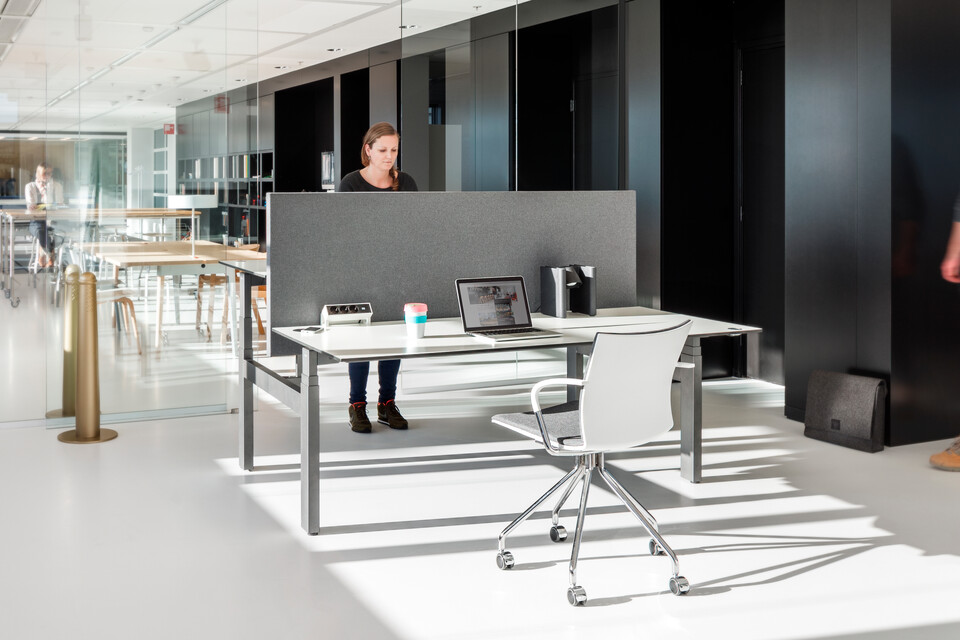 'The unprecedented sharp bend in the frame, which follows the line of the beautiful seat shell and allows for the unique stacking height, is a perfect example of the very latest laser, solder and 3D-bending technology.'
Specifications
The basics

Four-legged chair with or without armrests
Sled chairs with armrests, stackable or non-stackable
Chairs with column base on wheels adjustable in height through a gas lift with or without armrests
Frame lacquered in the standard Ahrend colours
Plastic seat shell and armrests in black and white
The options

Leg caps for hard surfaces (PUR)
Fold-away writing top
Cushioned upholstery
Fully-upholstered seat, inside-back and outside-back
Dimensions

Seat height: 46 cm
Seat length: 44 cm
Total height: 85 cm
Weight: 7.2 kg