Loungescape
Phone calls, meetings, waiting, consultation, relaxation; the Loungescape supports every activity. Separate modules allow for infinite configurations. Each element can be upholstered in countless colours and designs. The piece can also serve as a visual or acoustic barrier. Playful, luxurious and stylish design by Basten Leijh Design Studio.
Designer Basten Leijh
Playful structure
The alternating broad and narrow side elements and differing back heights make this a fun item of furniture. The furniture is composed of separate elements, all of which can be upholstered differently. The 'LEGO' effect produced by this system is ideal for architect and interior designer.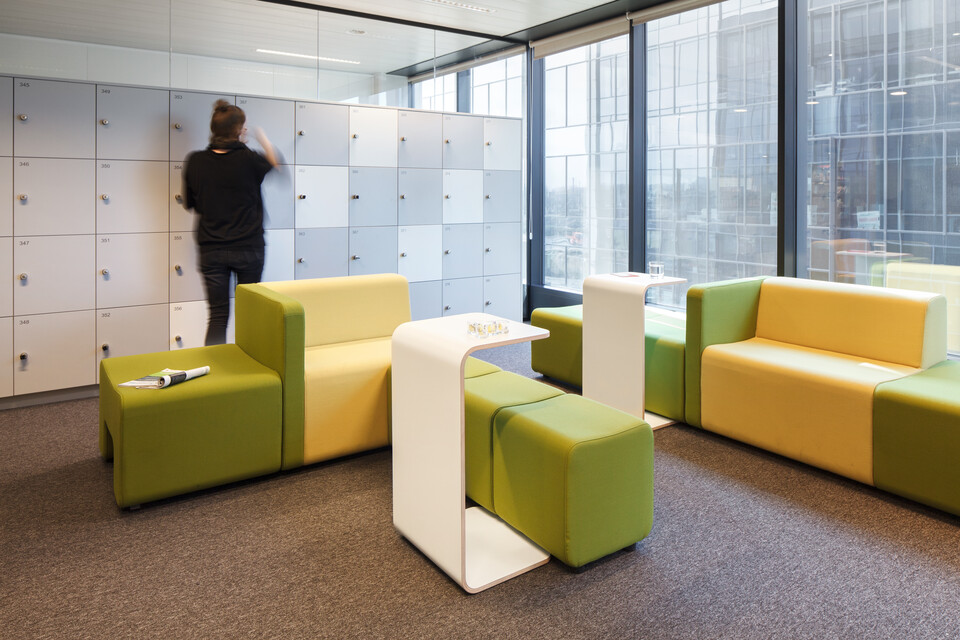 Suitable for any space
The set-up of this modular lounge furniture is flexible. It offers a suitable configuration for every space, and brings ambience to the simplest of spaces
Sense of privacy
The Loungescape creates a space within a space. A place to get away from others. The acoustic function adds a feeling of privacy when looking for a quiet spot for a phone call, for example.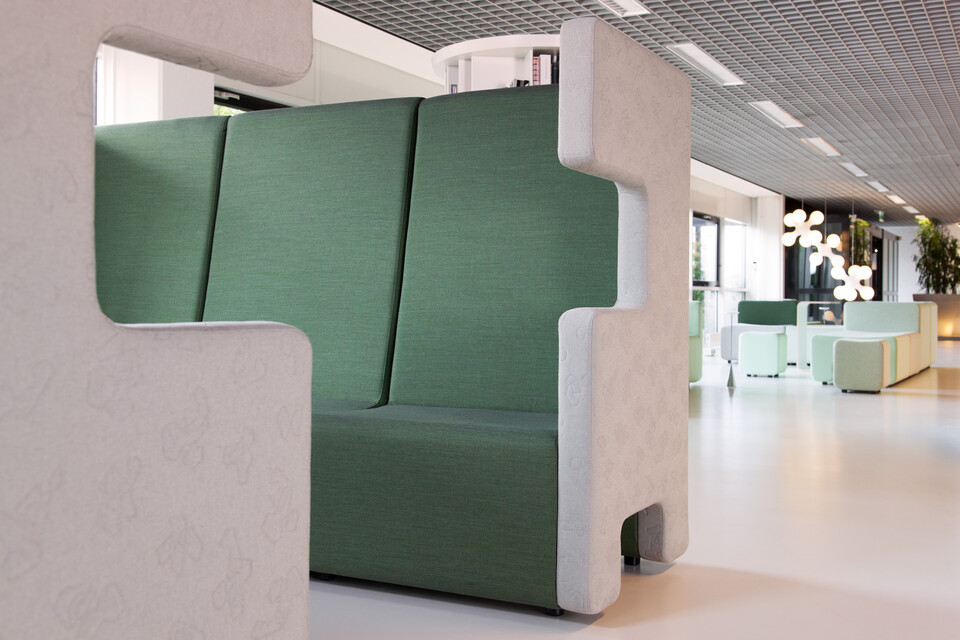 'The ideal 'LEGO' system for architect and designer.'
Specifications
Modular furniture
Range of upholstery finishes
Seating elements in 4 widths, with or without back
Elements in 6 heights
Armrests in 5 heights and 3 widths, can be made with cut-outs
Flexibele elementen
Flexible elements
Element connectors
All elements available in many colours and fabrics
The 30 cm wide armrests come with power point and/or laptop table
Table in white melamine wood finish
Separate plywood table (white or beech)