Stedin
Transparency and sustainability are central to Stedin's new vision and lie behind the recent alterations to the network operator's headquarters in Delft.
Transparency and sustainability
Built in 1971, the offices no longer satisfied the levels of transparency and sustainability now required of Stedin's working environment. The decision was made to renovate the 12,000 sq m premises by gutting the interior and opening up the space. It was a complete transformation for the employees, who had become used to traditional, separate workspaces. It gave rise to an office in which activity-based work and relaxation areas are important; this encourages communication and collaboration between departments. On this project, Ahrend played a major advisory role in areas such as the reuse of materials and furnishings, the supply of furniture and other elements and the choice of colours.
Full service
Stedin is working to improve sustainability across all its office spaces. The renovationalteration of the regional office in Utrecht involved the use of four primary house-style colours. In Delft, Stedin chose fresh, non-primary colours on our recommendation. We kept a finger on the pulse throughout the process to allow us to evolve with the latest developments and respond to the wishes of the employees and project team. This led to better and more tailored solutions, and we were able to relieve the client of all concerns. Several workspaces, relaxation areas, meeting units and a nursing mothers' area were created. At Stedin we introduced loungescapes and the 'Silence Call' (acoustic phone booths), and we supplied sit-stand workspaces and cabinets.
'Ahrend's advice is tailored to the customer.'
Stedin on Ahrend
"We have used Ahrend for several years now, and we wanted the benefit of their expertise on this project. Ahrend made spaces in Amsterdam available to us to show what they had to offer, which was nice. It tied in perfectly with the concept we had in mind. Ahrend played a key role in this renovation project. Especially when it came to advice. What was remarkable about the partnership was their level of involvement. During and after the process, and even now. The aim was to create more openness and transparency, and Ahrend played a big part in making that happen. Another of Ahrend's strengths is the ability to resolve problems without drawing on too much of the client's time. Ahrend are straightforward and honest; their advice is genuinely tailored to the client's wishes and they take care of every concern. We are extremely happy with the way we developed this concept together."
- Fenna de Jong, Facilities Project Leader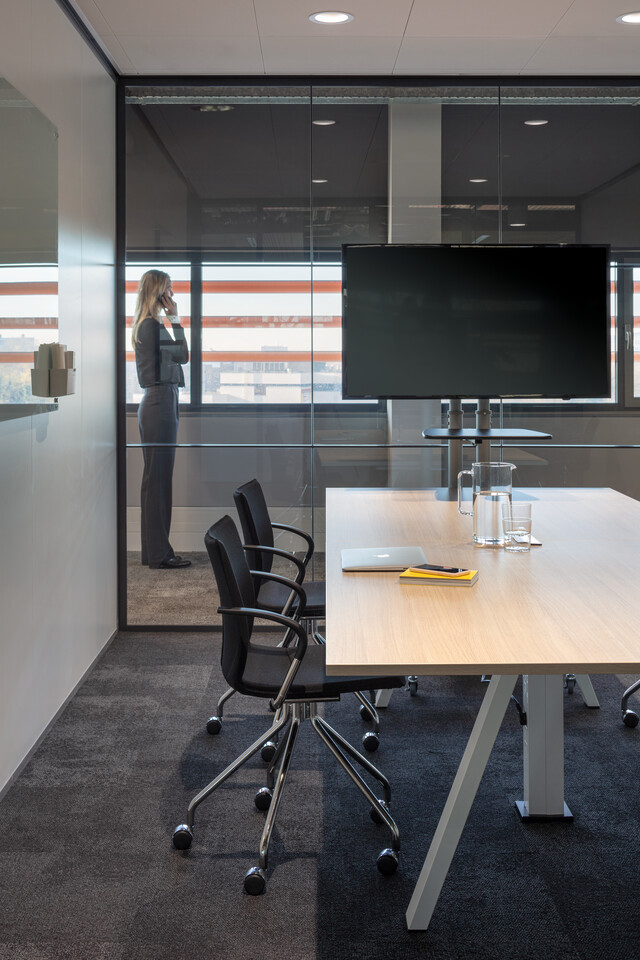 We like to think along!
Do you want to work like Stedin in a sustainable and open working environment? Contact us for non-committal advice!
Get in touch