Ford
For Ford Nederland, an activity based workplace concept was realised in early January 2017. A concept in which the "New Way of Working" is fully embraced. To stimulate this way of working, the new building is designed to work-oriented in a variety of different work environments.
The assignment
A completely new, flexible and activity based office for Ford. A modern, open and transparent working environment with a creative reference to the Ford garage / workshop using industrial details. The traditional office had to make space for a future proof work environment.
The Solution
The design was created by DZAP Architects and based on a non-site workplace concept. On the one hand, you see (formal) business furniture in the concept, on the other hand, you'll find vintage and robust informal places / seats for consultations, meetings and a cozy canteen.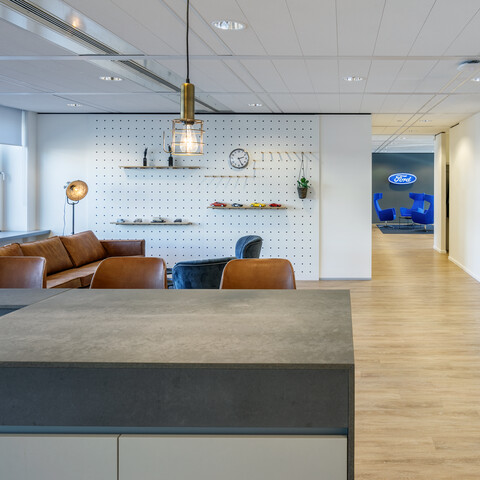 How can we help you?
Are you looking for an inspiring working environment? Get in touch!
Get in contact