Eijgenhuijsen bv Precision transport
Ahrend was given the task of revamping an empty storage space of Eijgenhuijsen Precision transport into a modern workplace and guiding the project.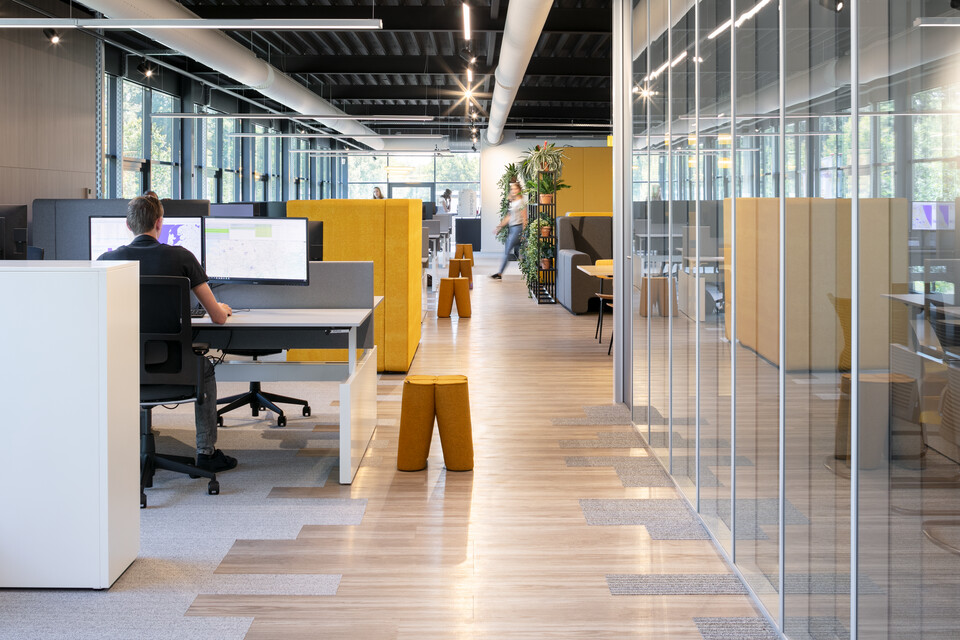 From empty storage to bright workplace
Eijgenhuijsen Precision Transport BV had an empty storage space potentially suitable to be converted into an office. The concrete floor, the steel ceiling and the bare walls had to be transformed into a light, pleasant and open working environment, which support the daily work of the employees as efficiently as possible.
A sustainable concept
In the design concept, Eijgenhuijsen wanted to see the pillars circularity, ergonomics and sustainability. It was up to Ahrend to revamp the space into a modern and healthy workplace and to take care of the company as much as possible during the entire renovation process.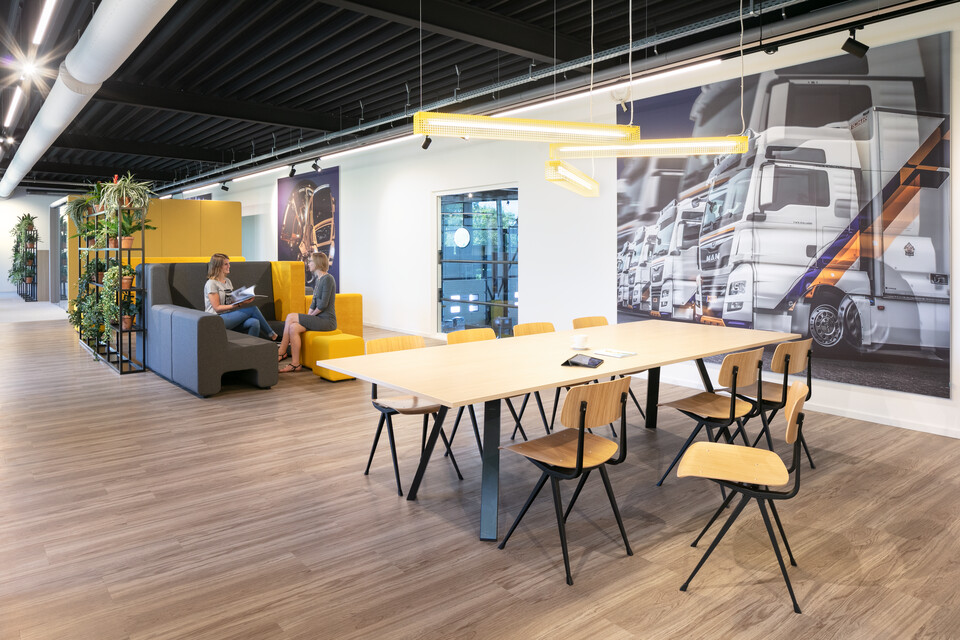 For the workplaces, the company chose the Ahrend Balance. The office with sit-stand possibility satisfies Eijgenhuijsen's demand for a healthy work solution. In addition to the 22 workplaces, land and lounge areas were created. Flexible work is even better supported in the new office with different meeting, scrum and concentration areas. Flexible furniture has been used to meet the demand for a durable and circular interior. This allows employers to respond well to any growth in the future, which means that no furniture is wasted.