TEAM
Do you want to support your employees in adopting alternating work methods? Due to the modular basis, the TEAM table series can easily be adapted to your wishes. Meetings, greetings, even a little work; it's all possible with TEAM. See what suits your organization best - in terms of appearance too.
Designer Peter de Boer
Versatility
The wide choice of table shapes, dimensions, materials and colours gives TEAM the look and functionality that suit your needs. Matching lighting and electrification and cabling options ensure a complete and tidy workplace. The tables from the series go well with each other; the overall picture remains composed because your choices come from a single table family.
TEAM supports a healthy working posture because it can be worked on both sitting and standing.
Modular base
Multifunctional use
Easily customizable
Rotatable legs for a different look
Limitless configurations
Choice of height: 75 cm (sitting) or 110 cm (standing)
Various tabletop shapes and sizes
Wide choice of table top materials and colours
7 types of legs
Wide choice of lacquering colours for legs and frame
Various electrification and cabling options
Integrated lighting
Sustainability
TEAM meets all your needs, now and in the future. The table series is easy to adapt to new needs when it comes to function or appearance - even after several years of use. This is possible due to the modular and universal components used in the table. Adjustments can be made at your location.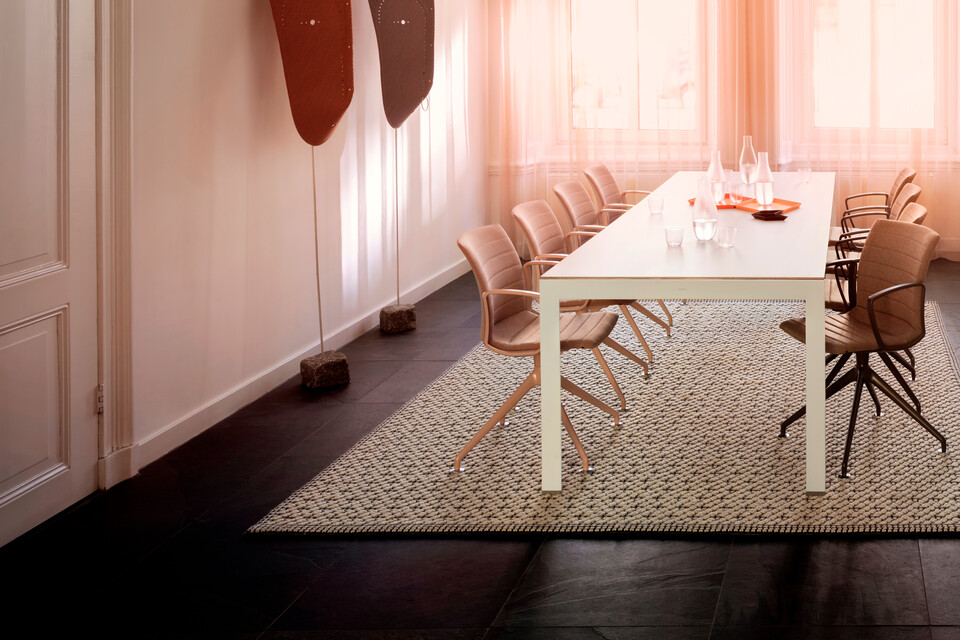 Wij denken graag mee!
Heb je een vraag of wil je meer informatie? Neem contact met ons op voor vrijblijvend advies.
Meer informatie