Dukdalf
Dukdalf is a robust and versatile table range with a distinctive frame. The design is inspired by a mooring dolphin, a structure in the water to which boats can be moored. The striking legs are strong and sturdy, and enhance the slender appearance of the tabletop.
Designer Peter de Boer
Versatility
Dukdalf is available in four variants:
Conference table
Folding table
Standing table
Side table
Each variant is available in various shapes and sizes. There is also a coat rack to match this table series. All variants are available in black or white. Whichever variant you choose; together they form a whole and are therefore easy to combine in the same room. The parts are interchangeable, making Dukdalf flexible in use. Dukdalf can be used well in business environments, yet its design gives it a homely character.
Series of 4 table variants and a coat rack
Robust steel frame
Available in black or white
Various tabletop shapes (round, square, oval)
Various dimensions
Tabletop folding table also in grey or wood finish
Circularity
Circularity has been taken into account in the design of Dukdalf:
The steel frame can be recycled, so the raw material can be reused
Other products can be made from the chipboard top, such as partitioning elements and wall coverings
Parts are interchangeable and easy to replace
100% recyclable tabletop
98% of Dukdalf can be recycled in the future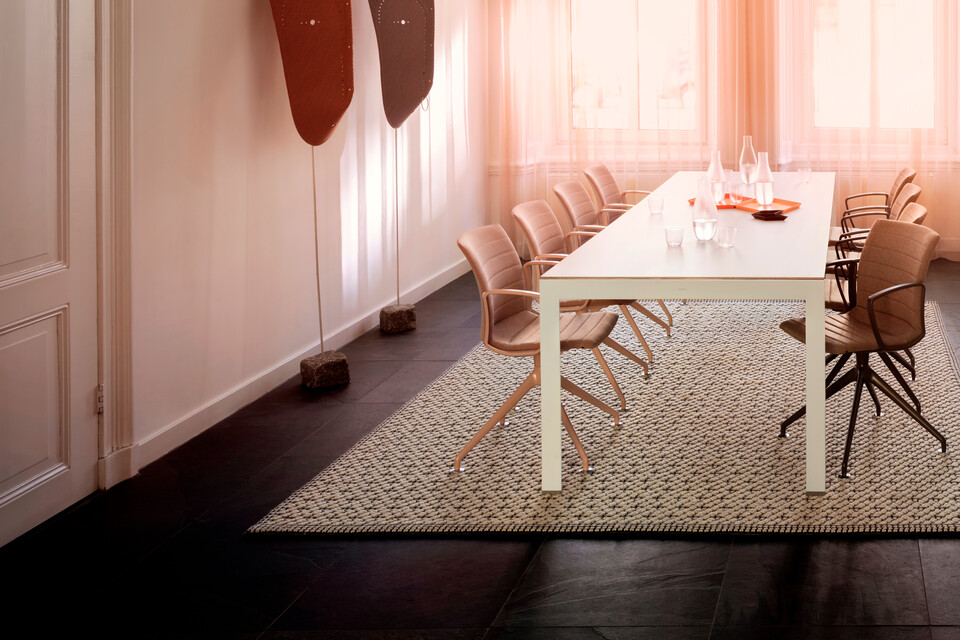 Wij denken graag mee!
Heb je een vraag of wil je meer informatie? Neem contact met ons op voor vrijblijvend advies.
Meer informatie