Ahrend 450 education table
The Ahrend 450 is the ideal classmate. Great for class work, individual work and group assignments. This table is versatile, comfortable, stackable, student-proof and flexible.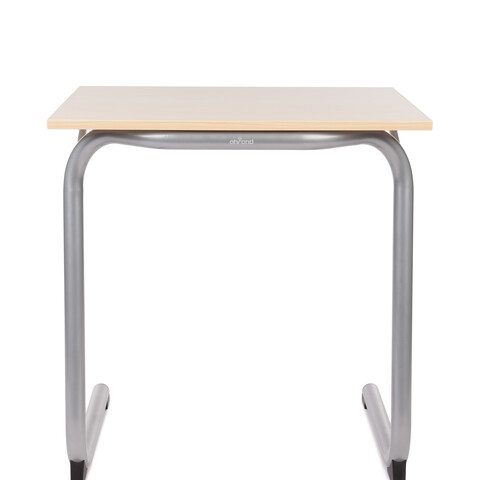 Robust looks and maximum strength
The Ahrend 450 line owes its robust looks to the tubular steel frame used for the chairs and tables. A special bending technique is used to retain the maximum strength of the tube. The materials and joints are calculated to withstand extremely intensive use. A beautiful, solid table that comes with wonderful flexibility: the Ahrend 450 adapts easily to any set-up. This furniture will set the standard in any classroom, or indeed any study centre or multimedia library.
Mobile folding table
This line offers a folding table in addition to the school table. With its brake castors, this folding table is flexible as and when required and stationary when it needs to be. With its folding top, the table is space-saving and can be easily moved by one person. The design and materials are the same as those used for the Ahrend 450 school table and the Ahrend 450 chair. The Ahrend 450 table is the perfect match for the Ahrend 450 chair. The chair can be hung easily from the table, which is of great help to the office cleaners.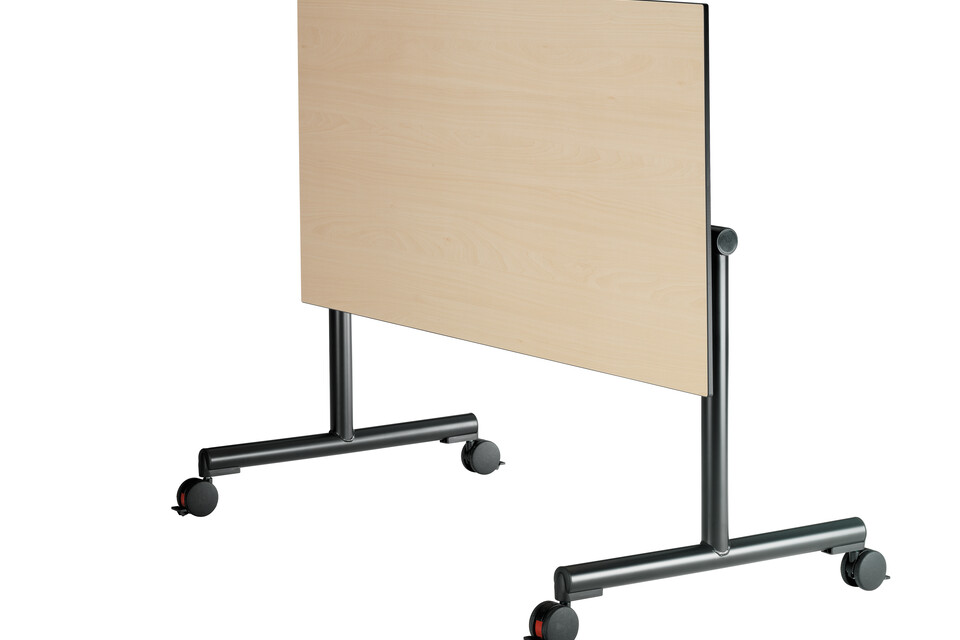 'A robust table allowing flexibility in any set-up? The Ahrend 450 allows for a quick and easy set-up of your classroom, multimedia library or study room.'
Specifications
Basic 450 School Table

Dimensions 70cm x 50cm
Height 76 or 82cm
Tables with C leg rectangular frame
Round tube of 40mm diameter
Table tops in melamine or Ciranol
Fitted with large slide caps for stability.
Basic 450 Folding Table

Dimensions 140x70cm; 120x80cm and 160x80cm
Table height: 76cm (Ciranol tops 1cm lower)
Round tube frame: 50mm diameter
Table top in melamine or Ciranol-covered chipboard
4 brake castors
Triangular horizontal tube for stable tabletop support
Table connector available as an option